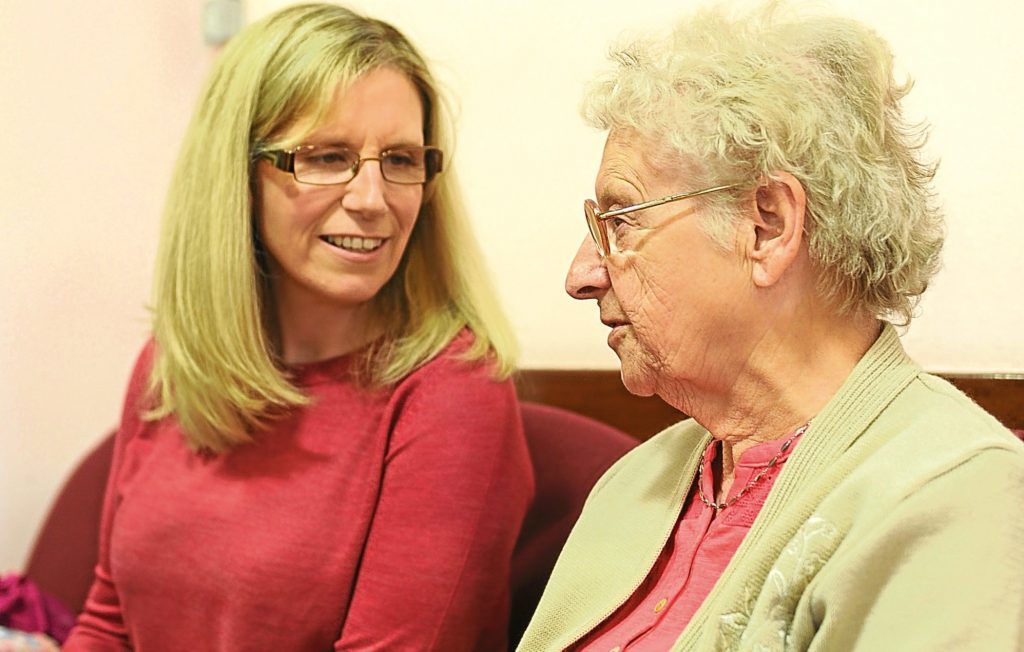 We let each political party with a chance of winning a seat in Scotland take Gayle Ritchie on the stump with one of their candidates. Today, she is in Dundee East with Labour's Lesley Brennan.
Canvassing can be a dangerous business. You might be pelted with eggs, sworn at, threatened, or in the case of Lesley Brennan, chased by dogs.
"In 2015, after the referendum, there was a lot of hostility towards the Labour party," she recalls.
"Somebody sets the dogs on us when we were out canvassing. We moved away very quickly!"
Thankfully, this was a one-off. It's more common, says Lesley, for people to express indifference.
"Either they've decided how they're going to vote and they're not willing to tell us, or they don't feel it's relevant to their lives.
"But generally, people are polite when we speak to them."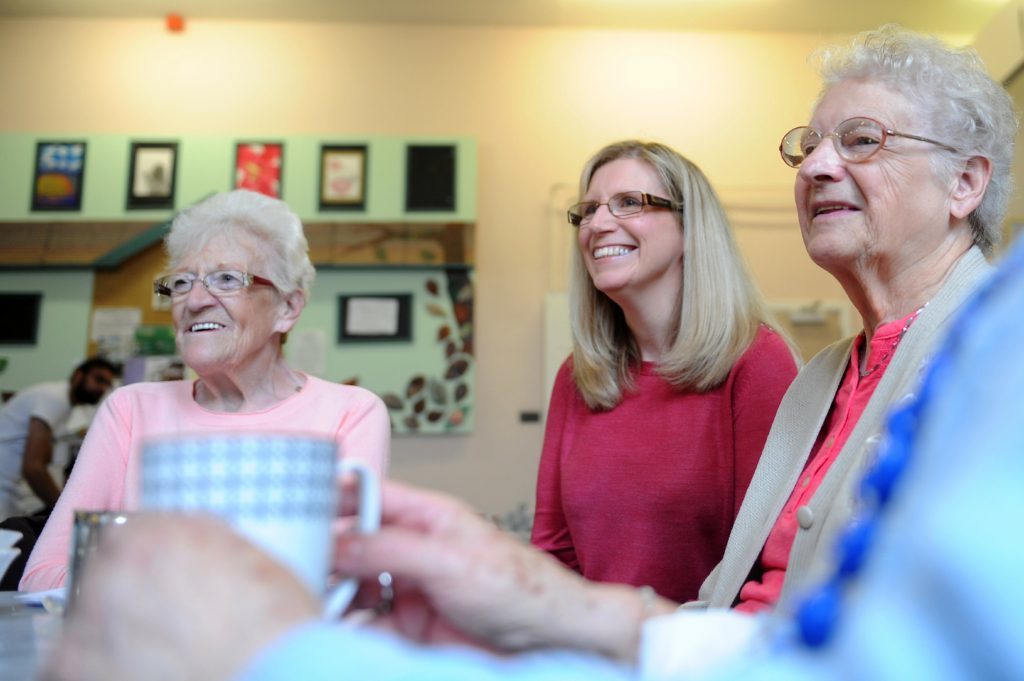 Lesley spent a brief 70 days as an MSP for the North East Scotland electoral region in early 2016 and was a councillor for Dundee East from 2012 to 2017.
In October 2013, she was selected by Labour to stand in Dundee East in the UK General Election 2015, but lost to the incumbent Stewart Hosie, the then depute leader of the SNP.
Lesley was selected to contend for the position in this year's Westminster election, but with a strong SNP hold on the constituency, the mother-of-three acknowledges she has a tough job.
"It's a big task and I'm fully aware of the challenges ahead. We need a 33% swing to get in. We're trying our best and we'll see what happens."
When I meet Lesley on Balunie Drive in Douglas on a Monday afternoon, the plan is to go from door to door, canvassing voters.
However, as it's raining heavily, she decides to head to a nearby community facility – which told us not to name it for fear of being deemed to hold favour with Labour – to speak to people.
Inside, we meet a group of ladies all gearing up to take part in a dance class. Some are already Labour supporters while others are undecided.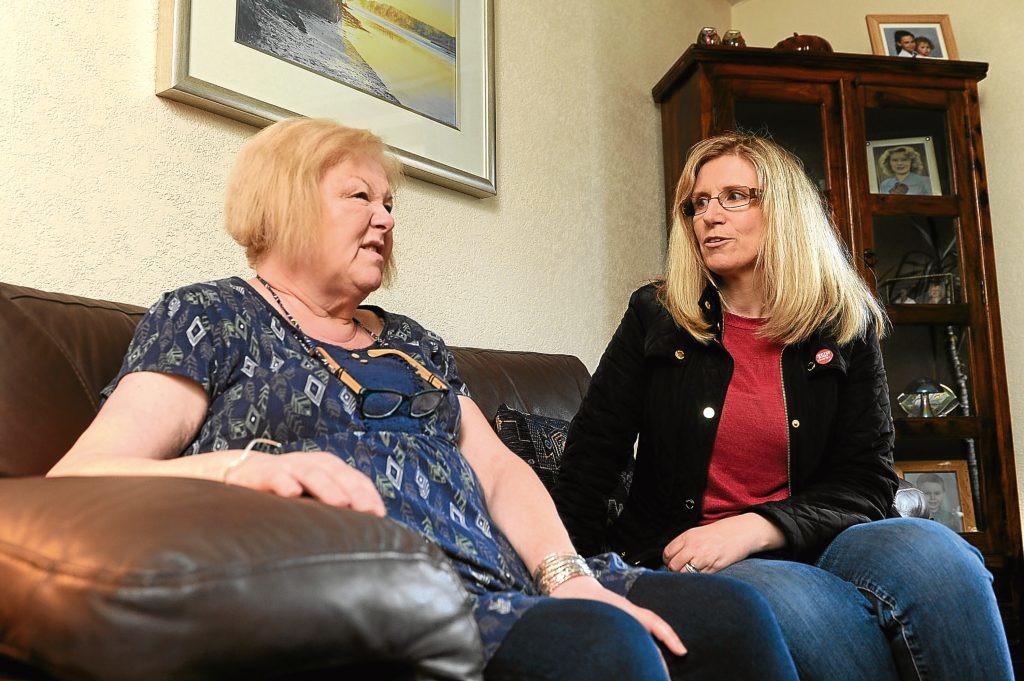 It's people like these that Lesley needs to target.
I watch as she chats to pensioner Etta Moncur, who says she's always voted SNP…until now.
"Our country can't afford the SNP," she says.
"I don't like Salmond and Sturgeon is a mouse but ultimately, I don't think Scotland should be independent. It's just not financially viable."
Could she be converted to Labour? "I really don't know," she wavers.
"It's about your values and what you think is important to you," explains Lesley.
"Etta is disappointed with the SNP. I told her our plans and aims to improve people's lives in Dundee, whether creating more jobs or making sure sanctions stop for those out of work. Dundee is hugely affected by this, more than many other cities in the UK."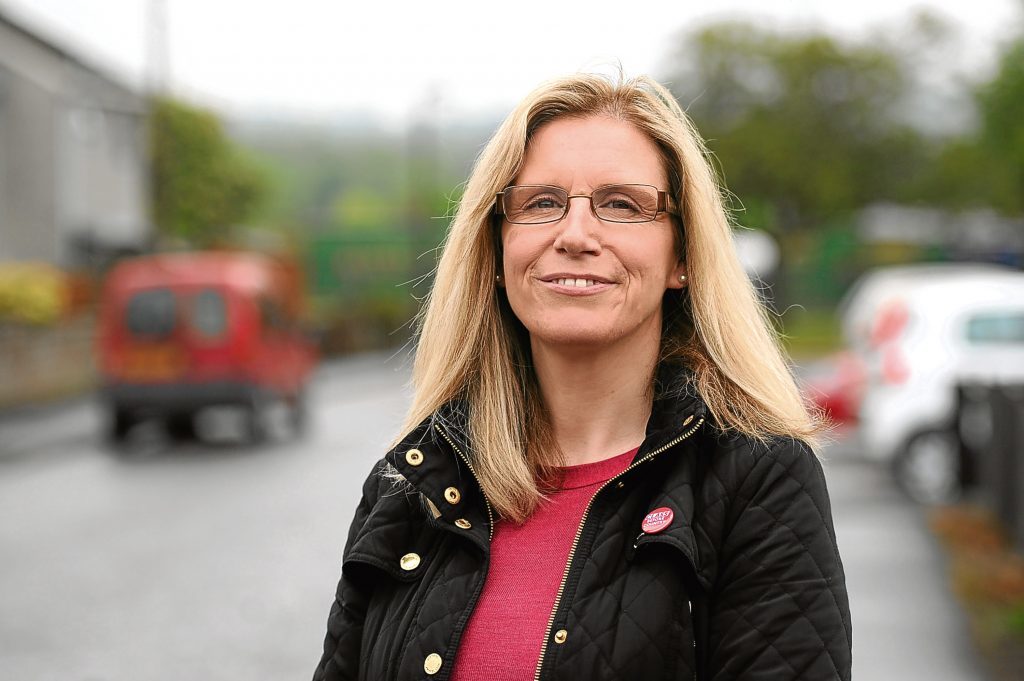 One woman who won't be swayed is Margaret Mara, 80. "I always vote SNP," she says.
"My next door neighbour is Will Dawson so it's SNP for me."
As the downpour subsides, Lesley decides to knock on some doors and we meet Coralie Burr, a woman who is very keen to welcome her into her home.
"I've known Lesley since she was a councillor and I know she'll always stay true to her word and she isn't frightened of things," she says.
"She never passes the buck and she's genuine and real. There's nothing artificial about her. She tells it like it is."
Others are more reticent, reluctant to reveal which way they'll be voting but all are polite.
One woman asks why she should vote for Lesley.
"I've campaigned for Labour the past two years, for Jeremy Corbyn's policies," she answers.
"I strongly believe we need a different system because the current one isn't working. It's about shifting the balance of power. Some people in Dundee are powerless and feel financial institutions have more power. It's a really unfair system that penalises a lot of people.
"In the last few elections, one of the main criticisms was that there didn't seem to be a huge amount of difference. I want to make a difference. It's about giving people hope."
Lesley – who has worked as an economist and admits she loves talking about tax – staged an economics summer school in Douglas last year for the simple reason that she is passionate about the subject.
"Economic literacy is really important when it comes to making choices," she says.
It also comes as a surprise to learn that her family have been SNP voters since the 1970s.
"I was the first not to be when I voted Labour in 1997 and joined the Labour party in 2007. It all comes back to being an economist.
"My family are still very much SNP although mum and dad are shifting to Labour at long last. The SNP is not where my values lie. It's not about putting Scotland first – it's about putting working people first and I believe working class people are better with Labour.
"What people want from a representative is someone who cares and somebody who can help them.
"Lots of people don't vote so it's about ensuring that people realise their votes count. Apathy is one of the biggest problems."
It seems Lesley is open to helping anyone who asks, even if they are aggressive towards her.
One example is the time a man visited her Saturday morning surgery in a "real state" and distressed about an experience he'd had at the DWP.
"I offered to help him do a CV," she recalls.
"But when I told him I was a Labour politician and not SNP, he swore! In the end, he was happy for me to help and I ended up taking him shopping."