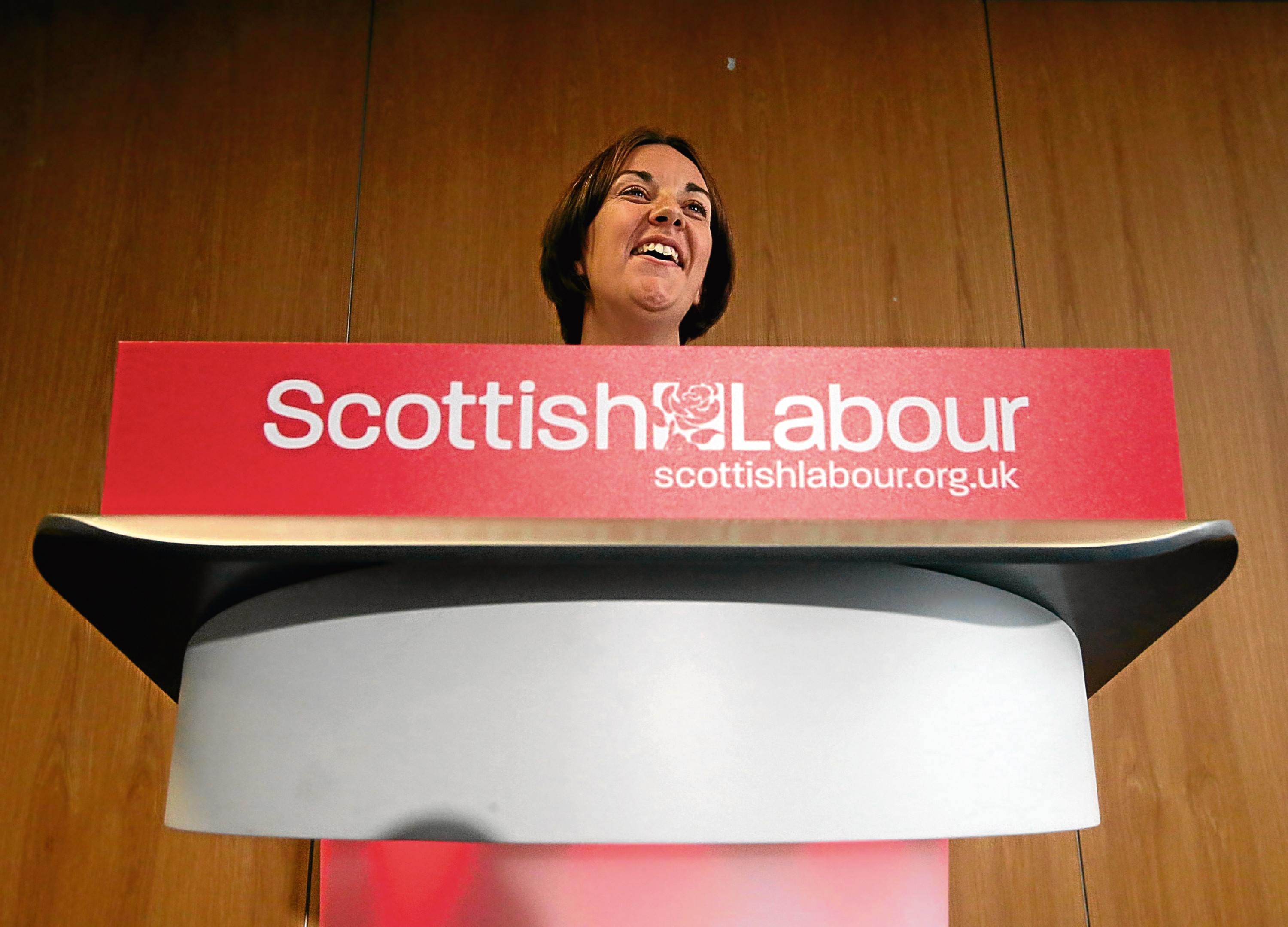 Kezia Dugdale was tapped up by I'm A Celebrity bosses within hours of quitting as Scottish Labour leader.
But the former Dundee schoolgirl kept the party hierarchy in the dark about her likely appearance on the jungle television show for more than two months.
New Scottish Labour leader Richard Leonard, who claimed he was unaware of his predecessor's jungle jaunt until the weekend, said the party will consider suspending the Lothians MSP for skipping parliament.
The move by Ms Dugdale has sparked anger within her own party with allies and opponents alike accusing her of abandoning her parliamentary duties and the people she represents.
Neil Findlay, the left-wing Labour MSP, said Ms Dugdale's decision to go on the show was "utterly ludicrous".
"We have a situation where we're in the run up to the budget in Scotland, where local government is on its knees, where the NHS is showing pressures like never before, when people's living standards are falling and they expect their MPs MSPs, councillors, elected representatives to be in fighting on their behalf," he said.
"I don't think people would expect them to jet off around the world and sit around the camp fire eating a kangaroo's appendage."
Jenny Marra, the Dundee-based Labour MSP who has been tipped as a future party leader, said: "Election to parliament is a privilege to serve and represent people. It's not a shortcut to celebrity."
The show started on Sunday night, but Ms Dugdale is not expected to enter the jungle until later. She could be away in Australia for three weeks.
Ms Dugdale resigned from the top job in Scottish Labour late on August 29, triggering a vitriolic battle between left-wingers and centrists for the leadership.
By the next morning she had already been contacted about appearing on the ITV show, The Courier understands.
Mr Leonard said he only found out she was going on the programme on Saturday morning, adding he was a "bit disappointed" by her decision.
He added that suspension was "something the group will have to consider".
However, Jeremy Corbyn, the Labour leader, said suspending Ms Dugdale would be an over-reaction.
Ms Dugdale will be the second former Harris Academy pupil to appear on a celebrity reality TV show.
In 2006, former Labour MP George Galloway, who also went to the Dundee secondary school, appeared on Celebrity Big Brother.
It is understood that Ms Dugdale will pocket about £50,000 from the show.
She has said she will donate the MSP earnings accrued during her time away to good causes, as well as a portion of her appearance fee.
A Scottish Labour source said Ms Dugdale's appearance would be a "fantastic opportunity" for her to talk about policies and Labour values on a popular show.