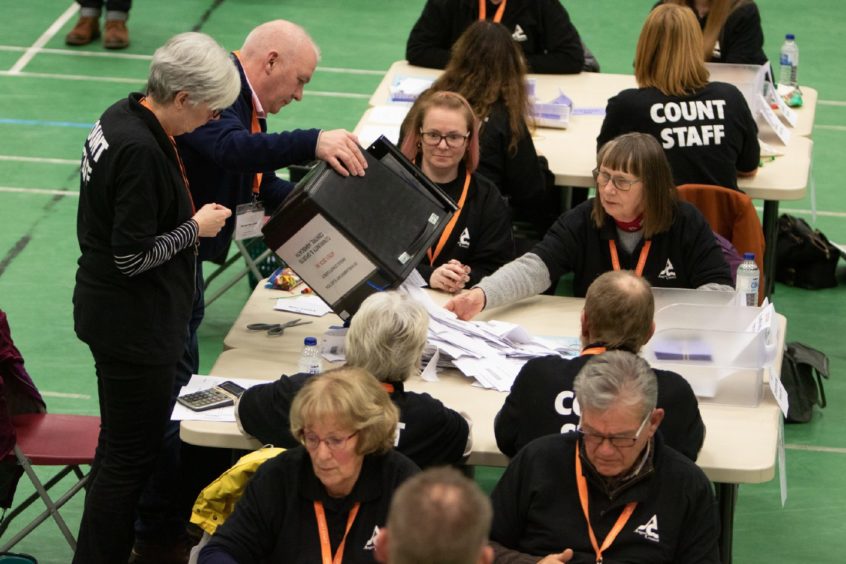 The Conservatives are set to win a substantial majority according to an exit poll for the general election.
Boris Johnson's party would be on 368 seats, comfortably the largest party and enough to have overall control of the House of Commons.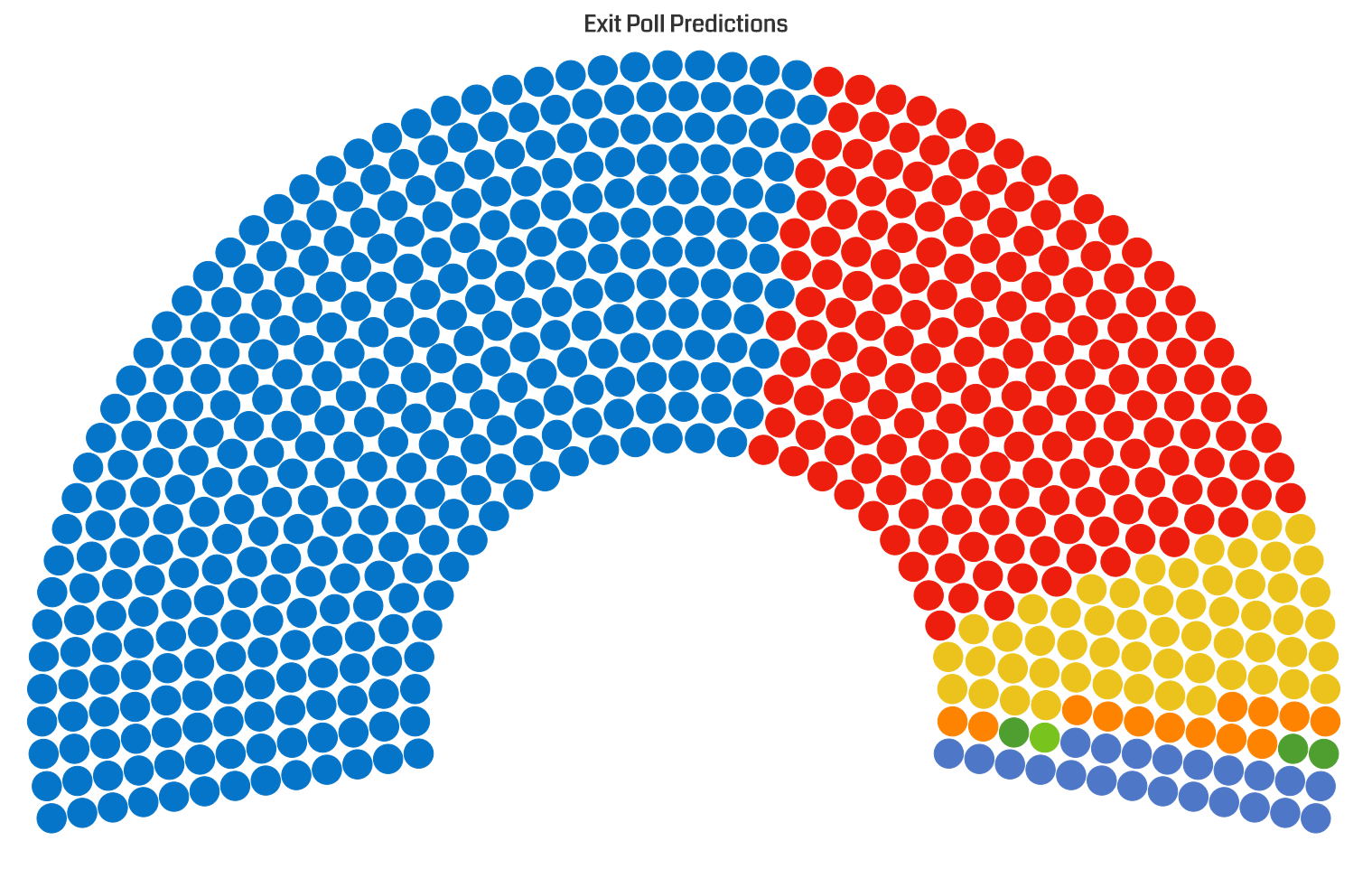 The SNP are set to take 55 of Scotland's 59 seats, up from 35 in 2017.
No exit poll has been more than 15 seats wrong about the number of MPs of the biggest group.
The 2017 exit poll said Theresa May's Conservatives would win 314 seats but lose their overall majority. In fact, they won four more seats than predicted, but were still short of the 326 needed for a majority.
GENERAL ELECTION: See how almost all of Scotland turns SNP yellow based on exit poll prediction
Projected change from 2017 result:
Conservatives: Were 318 Now 368
Labour: Were 262 Now 191
SNP: Were 35 Now 55
Lib Dems: Were 12 Now 13