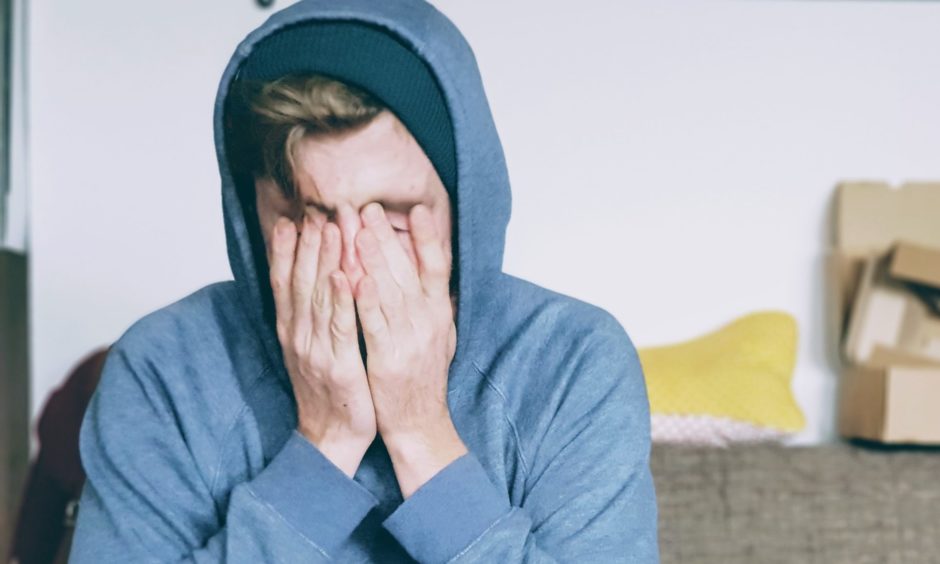 A researcher has warned that the coronavirus outbreak will "no doubt" leave a mental health legacy, as putting people under quarantine has "huge psychological impacts".
The mental health impact on the public has fallen under the spotlight in recent days, with the First Minister announcing on Thursday that £3.8 million will be immediately invested into the NHS mental health support services in the wake of the outbreak.
Speaking during her daily press conference, Nicola Sturgeon stressed the importance to the public of looking after their mental, as well as physical health, during the crisis.
A total of £500,000 will support the Breathing Space phone line and web service and £2.1m will be for the NHS mental health hub, which offers advice on wellbeing and mental health issues to those who have called the NHS 24 service.
The hub will expand its staffing in the coming weeks so it can be available to the public 24 hours, seven days a week.
It comes as a team of psychologists at Sheffield University launch a UK-wide study into the mental health and social impacts of the Covid-19 pandemic to understand how they affect the mental health and behaviour of UK citizens.
The team, led by Professor Richard Bentall, surveyed 2,000 people in the UK, and will do so again in a month's time, with a third sample to to follow in around four to six months.
Dr Jilly Gibson-Miller, lecturer in health psychology at Sheffield University,  who is involved in the study, believes the outbreak will "no doubt" leave a legacy, with health workers affected for a "long time".
The team of experts predict a rise in instances of depression and anxiety following previous research from outbreaks, including SARS, which shows that putting people under quarantine has "huge psychological impacts".
The study, which will report its key findings on Monday, investigated whether depression and anxiety has increased among participants, to what extent individuals are experiencing trauma and also what they have been doing in terms of their behaviour, including self-isolating, hand washing and whether people are wearing masks.
She said: "This is a UK representative sample that is being surveyed so we're going to have really good data on what has gone on in the last week since Monday evening when the announcement was made (for more restrictive measures).
"We're going to follow the same sample throughout the outbreak and beyond so we're going to be able to say something on how illnesses or mental health progresses and what happens to it.
"We're predicting that there's going to be a real rise in anxiety and as the biological epidemic levels out we wonder what might happen to mental  health rates.
"The idea is that in the future we'll be able to plan interventions and help people recover from the psychological impacts of the epidemic.
"There has been stuff done in other epidemics like SARS and swine flu so we have a bit of data on things like that.
"We know quarantining people has huge psychological impacts and financial as well."
The study has asked participants whether they already suffer from mental health problems, in a bid to analyse whether these individuals fare worse during the crisis.
There will definitely be other people for whom the longer this goes on for the worse it will get.
Dr Gibson-Miller said: "We've also asked questions about those in at-risk groups and those being asked to self-isolate for 12 weeks.
"We'll be looking at people within those groups to see what happens to them as well."
"This is really unprecedented, this hasn't happened in anyone's lifetime.
"It's not just the length of time people are quarantined for, but worries about finances, being financially isolated is a massive risk factor.
"I would say the length of time might exacerbate existing mental health problems but maybe some people might develop coping strategies and resilience over time so it might be that some people bounce right back and they will be fine.
"There will definitely be other people for whom the longer this goes on for the worse it will get.
"With health workers, my heart goes out to them, they're going to very affected by this for a long time.
"I think the focus will be on helping recover no matter how long this goes on for.
"It will have a legacy, no doubt."
More mental health advice expected
Toni Giugliano, policy and public affairs manager at Mental Health Foundation Scotland, said "substantial research" is already emerging which shows the public is experiencing anxiety around self-isolation.
As the lockdown progresses, the mental health manager said he is "hopeful" that more mental health advice will be provided in key public health messaging, in a bid to help the public mentally cope with the crisis.
The charity conducted researched between March 17 and 19 which showed hundreds of thousands of Scottish adults have felt panicked and afraid because of the Covid-19 pandemic.
Mr Giugliano said: "I think what our research shows is that we need to think about our mental health in all this, in addition to our physical health.
"There is substantial research already emerging that people are showing anxiety around self-isolation and we need to give people the hope and confidence to navigate this period of their lives and encourage them to shift their attentions to the positive things that they can do.
"At times like these when you're told you can't do certain things your mind focuses on the things that you can't do that you otherwise want to do so really it's about shifting your thoughts to turn to the things you can do.
"There's things in life you can control and there's things in life you can't control so it's important to accept the things you can't control and let go of those things.
"It's easier said than done but the more you try to practise that, the easier it will become."
The public should instead focus on what it can control, such as connecting with people, doing exercise, both indoors and outdoors and limiting their daily news intake, along with keeping a routine and making time for hobbies, he advised.
Mr Giugliano welcomed the newly-announced funding, adding that the organisation would like to see more references to mental health advice in key public health announcements.
As lockdown progresses, as people are staying at home during the weekend, these messages are going to be very important.
He said: "We're likely and hopeful to see more mental health advice being given in key public health messaging.
"As lockdown progresses, as people are staying at home during the weekend, these messages are going to be very important.
"People are seeing this as an opportunity to save lives. They know it's the right thing to do so they see it as their contribution as citizens to do the right thing.
"But there will be some people who undoubtedly struggle so for them it's a message of hope that we want to give them that this will not last forever, we will get through this.
"In this time let's reframe this as an opportunity to do the things they didn't have time to do in our busy 9 to 5 schedules.
"Perhaps for those who don't work, there's more flexibility in speaking to family members or friends who perhaps can talk during the day, to connect during the day.
"It's trying to take the positives and reframing their lives into doing things they perhaps didn't have the chance to do."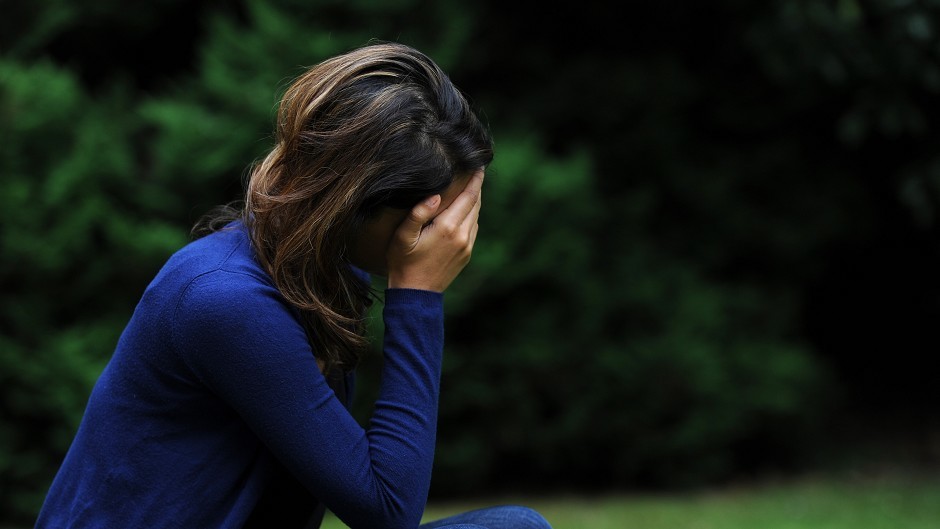 Mental health charity MIND has also issued advice for those struggling with their mental health during these "unprecedented times".
The charity's information manager, Rosie Weatherley, said: "It's normal for us to be feeling anxious during these unprecedented times, where we're all facing uncertainty and having to adjust to big lifestyle changes as the UK is placed on lockdown.
"It's a worrying time for all of us, whether or not we have a pre-existing mental health problem.
"It's important that we all take extra steps to look after our physical and mental health right now, particularly those of us still regularly coming into contact with others in order to deliver crucial frontline services, such as health and social care.
"We all need to make sure we're doing all we can to look after our wellbeing, and that of our colleagues.
"There are lots of things staff can do, but our employers have a role to play too. Increasingly we're seeing employers invest in the wellbeing of staff, which is welcome.
Talking about your feelings with someone you trust can help you manage your mental health and work out when or if you need to seek professional support for your mental health."
"With many of us working remotely from home, employers need to work even harder to make sure staff can access support they need.
"Even offering more regular catch ups with managers and colleagues to check in over video call can make a big difference, as can accessing Employee Assistance Programmes (24 hour confidential phone support) or making counselling or other therapy available online.
"Talking about your feelings with someone you trust can help you manage your mental health and work out when or if you need to seek professional support for your mental health.
"Try to keep sight of the positives and look at some uplifting news every day, and take a break from engaging with the news if it's having a negative impact on your mental health."
Mental health advice has also been added to the NHS Inform website. 
Samaritans operate a 24-hour helpline available every day of the year on 116 123.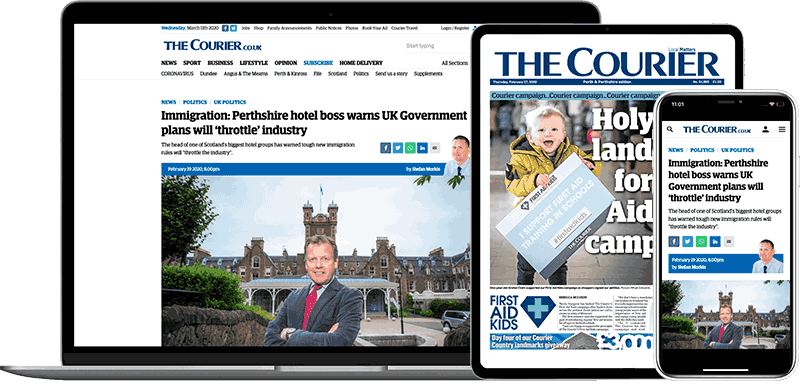 Support The Courier today.
The Courier is committed to delivering quality content to our communities and right now that's more important than ever — which is why our key content is free. However, you can support us and access premium content by subscribing to The Courier from just £5.99 a month. Because Local Matters.
Subscribe