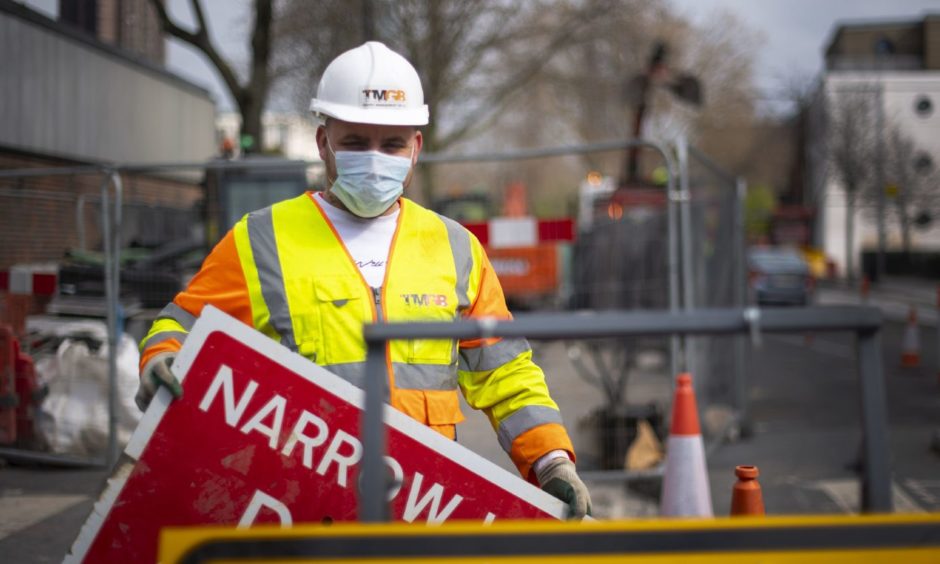 The UK Government is at risk of "bowing to public pressure" over the use of face masks in public, a leading microbiologist has argued.
Public health officials have previously said there is "very little evidence" of widespread benefit from using face masks outside of clinical settings but the UK Government this week said it was keeping advice on wearing masks "under review".
Aberdeen-based Professor Hugh Pennington said the fact several countries, including Germany, Austria and the US, are now calling on residents to wear face masks or coverings while out in public means governments have to be careful of "bowing to public pressure" against a lack of scientific evidence.
The World Health Organisation (WHO) has previously stated there is no evidence that face coverings can prevent healthy people becoming infected with the virus, and advises that, other than healthcare workers, people should only wear masks if they display symptoms of coronavirus or are taking care of someone who does.
However, WHO special envoy Dr David Nabarro appeared to depart from the official line by suggesting the UK would have to get used to wearing masks as the world adjusts to living with Covid-19.
Prof Pennington said he believes the "slight change" in tone from the WHO is due to public pressure since other countries adopted the move.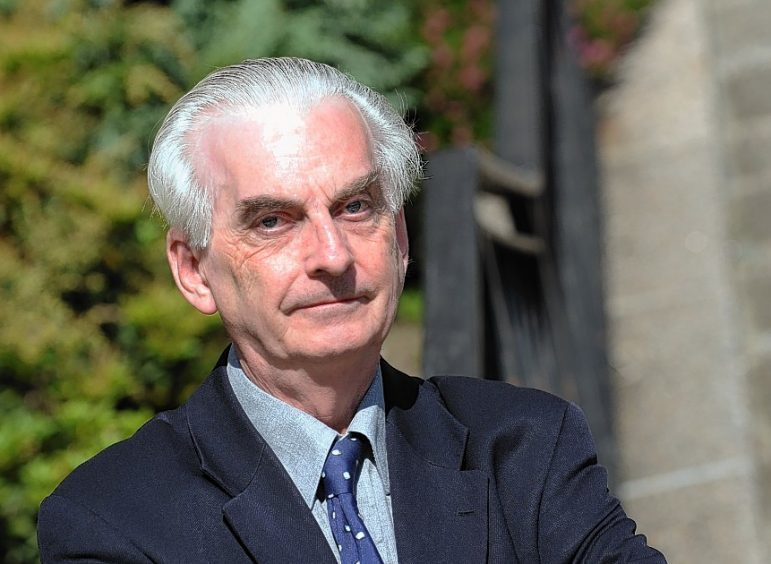 He added: "I think one has to be careful to bowing to public pressure because it may create difficulties such as will there be enough to go round and will resources mean the people who really need them not getting them? That really needs to be the priority discussion for government.
"But on the other hand they might feel that because other countries are recommending it, we've got to follow suit because otherwise you'd be accused of a dereliction of duty or something like that.
"It's a political decision really at the end of the day, it's not a scientific decision. The evidence that they work is very poor. We have to be careful responding to public pressure just because there is public pressure."
Prof Pennington added he is "sceptical" as to whether masks offer any protection in reducing infection for those who wear them, adding the move is likely to lead to a shortage of masks for healthcare workers in the UK.
He added: "I've always been a bit negative about wearing face masks to protect yourself because the way people wear them and the design of them.
"They don't give very good protection. They might give a little bit of protection but not very much. At the end of the day the evidence that they actually do protect individuals is very poor and it may well be for some people it makes it worse as it gives them a false sense of security.
"I'm sceptical that they're going to be of any great value in terms of reducing infection levels in people who are wearing them.
"They're much more useful for people who have got the virus in stopping them infecting somebody else because those are the people breathing out the virus and the mask will catch a lot of the droplets where the virus is, particularly if they're coughing."
"I would suspect there would be a shortage of masks, particularly in places like the UK."
I'm sceptical that they're going to be of any great value in terms of reducing infection levels in people who are wearing them."
When questioned on the issue during Thursday's daily briefing, Professor Chris Whitty, the UK Government's chief medical adviser, said fears of a shortage of masks for healthcare workers was "one of the reasons" the WHO advised against general mask use.
He added that the evidence in favour of general mask-wearing is "weak" but the issue is being looked at again.
Meanwhile, a Scottish Government spokeswoman said since the start of the epidemic their response has been "guided by the science".
She added: "We are not able to speculate on future changes to scientific advice."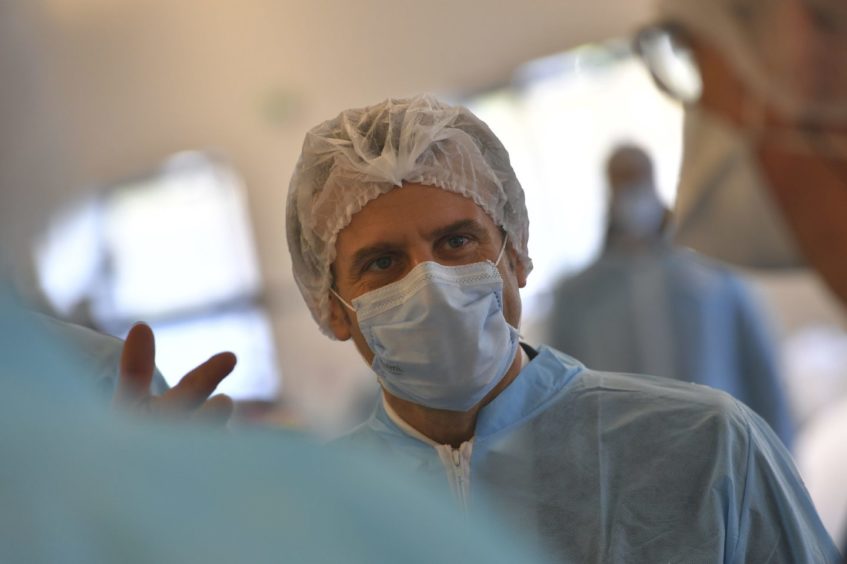 Several countries have already recommended mask-wearing amongst the general population, despite the WHO's advice.
Austria has led the way on this, requiring the public to wear masks in supermarkets, on public transport and in taxis and to have them on before entering shops or vehicles.
Bandanas or scarfs wrapped adequately around the nose and mouth will also be accepted.
Germany has issued a "strong recommendation" for its citizens to do the same, with residents in France being told they should be able to access masks from May 11, with suggestions mask-wearing could become mandatory in some places, such as public transport.
It comes as London Mayor Sadiq Khan called for people to wear non-medical face masks – such as scarves or bandanas – in public as "additional protection" to social distancing.
Mr Khan referred to the Centre for Disease Control (CDC0 in the US, which has now recommended people to wear cloth face masks when outside their homes.
Meanwhile, Police Scotland announced earlier this week that staff would be given surgical face masks to wear when it is not possible to adhere to social distancing measures.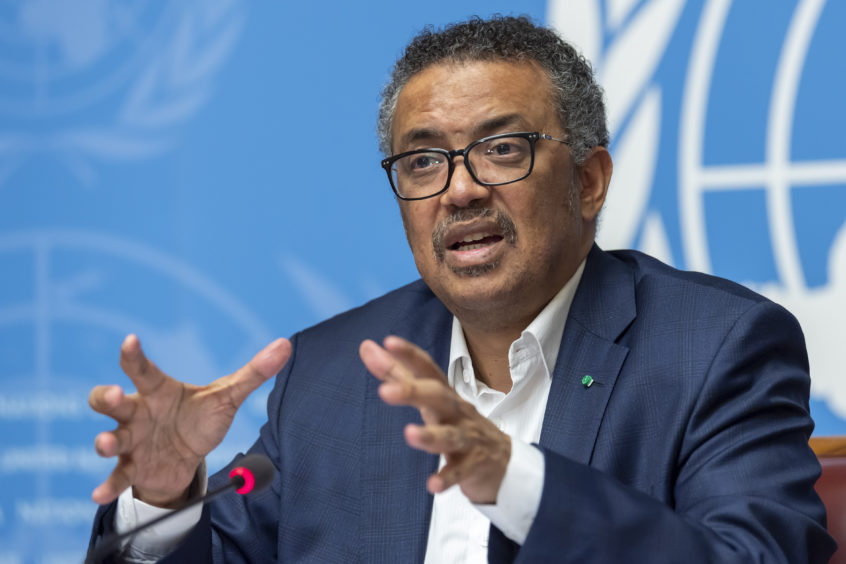 In a statement, the WHO said they understand that some countries have recommended the use of both medical and non-medical masks in the general population to prevent the spread of the virus.
They added that they encourage countries that are considering the use of masks for the general population to "study their effectiveness" so all countries can learn from their experience.
Speaking on April 6, WHO Director-General Dr Tedros Adhanom Ghebreyesus, said masks alone "cannot stop the pandemic".
He added: "Countries must continue to find, test, isolate and treat every case and trace every contact.
"Mask or no mask, there are proven things all of us can do to protect ourselves and others – keep your distance, clean your hands, cough or sneeze into your elbow, and avoid touching your face."