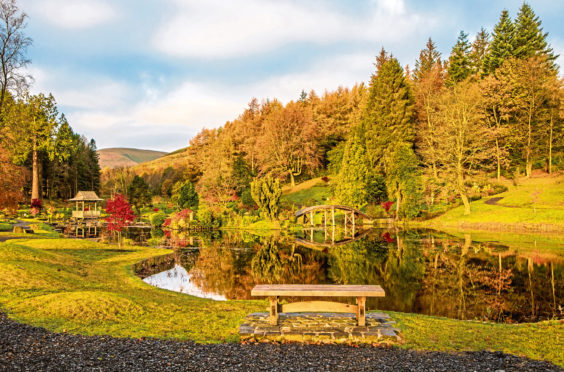 A little-known Japanese garden at the foot of the Ochils has won a grant of nearly £230,000 for the reinstatement of its ceremonial tea house.
The Cowden Japanese garden in Clackmannanshire – said to be one of the finest in Western Europe – is described as one of Scotland's hidden gems.
It was created in 1908 by pioneering Scottish explorer Ella Christie – the first woman to travel from the West to meet the Dalai Lama and one of the first women to be elected a fellow of the Royal Geographic Society.
Inspired by her solo travels to Japan, she chose a female designer – the gifted Taki Handa – to create the seven-acre site in the grounds of Cowden Castle, Dollar.
It became the first and only garden of its size and scale to be designed by a woman.
Destroyed by vandals in the 1960s, the garden is currently being restored by a team of world-class experts including the renowned Japanese architect and garden designer, Professor Masao Fukuhara.
The tea house has been designed by leading UK architect, Hugh Stewart, who is the great, great nephew of Ella Christie
Thanks to the £229,500 grant, from the National Lottery Heritage Fund, the traditional tea house will become a centrepiece for the garden providing space for education and events, as well as displaying the story of Ella Christie.
Caroline Clark, from The National Lottery Heritage Fund, said: "This beautiful garden reflects the ethos of the traditional Japanese tea ceremony as a space for shared moments of calm, renewal and joy.
"Now more people will be able to explore this hidden gem and experience the unique bridge it creates between Scottish and Japanese culture."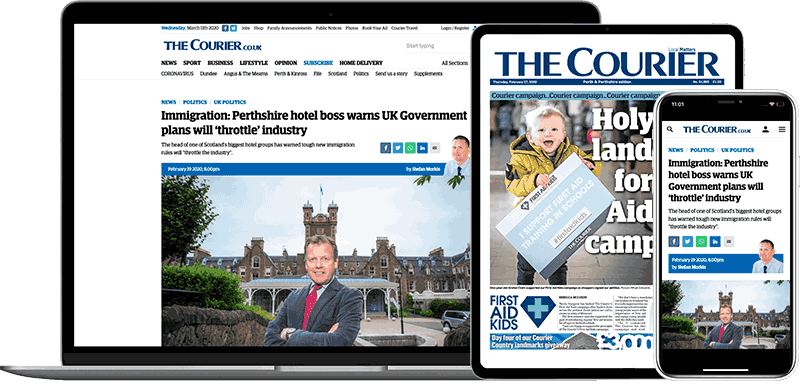 Help support quality local journalism … become a digital subscriber to The Courier
For as little as £5.99 a month you can access all of our content, including Premium articles.
Subscribe