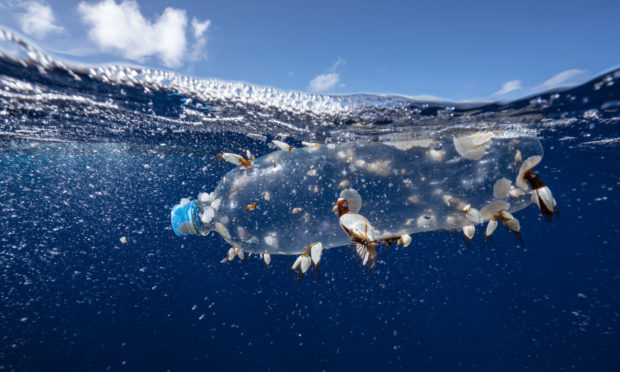 How much of your rubbish goes into landfill and how much is recycled? Michael Alexander hears how Covid-19 has created a new 'plastic pollution pandemic' that threatens the environment.
A year ago this week, Scotland proudly declared that it had become the first country in the UK to ban plastic-stemmed cotton buds.
Following on from pro-active measures like the plastic carrier bag charge in shops and plans approved in May this year for Scotland's Deposit Return Scheme, it was the latest step taken to reduce reliance on single-use plastic products and protect the natural environment.
However, when Covid-19 hit, hygiene fears and demand for single use PPE unleashed what environmentalists are calling a plastic pollution pandemic.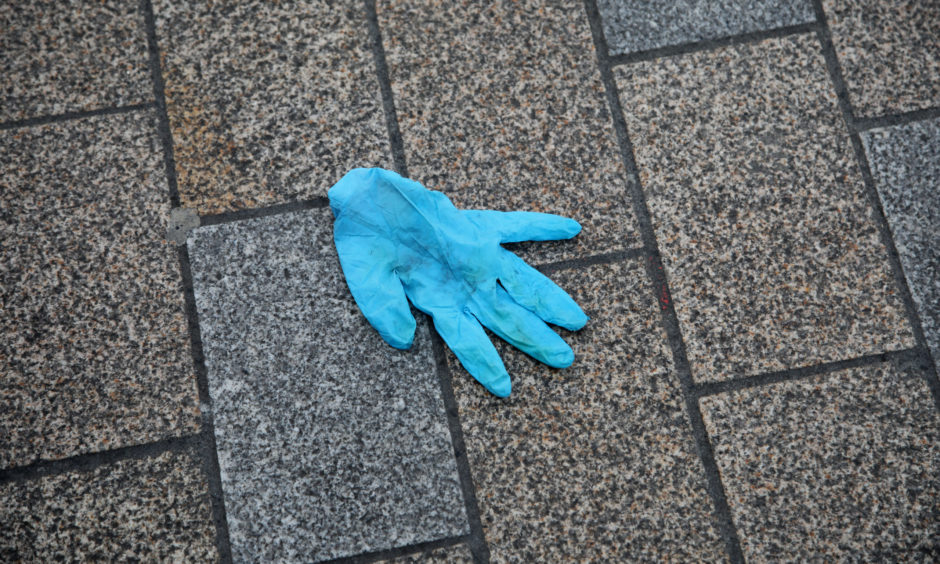 With public health understandably made an immediate priority, carelessly discarded surgical facemasks and disposable gloves now litter many of our streets, rivers and seas.
Single use throw-away coffee cups have been back in use as shop staff, hidden behind a proliferation of Perspex 'sneeze guard' screens, refrain from touching potentially contaminated re-useable ones.
At Westminster, Defra confirmed in April that due to the ongoing coronavirus pandemic and subsequent disruption to businesses, its ban on plastic straws, stirrers and cotton buds was being delayed until October – coming in this week.
On a more positive environmental note, the early days of lockdown led to a reduction in air pollution in many urban areas and there was even talk of "nature healing".
However, as attempts ebb and flow to emerge from lockdown and amid growing concern of a 'second wave' of Covid-19, is plastic pollution back with a vengeance, or are recent backward stepping trends being experienced worldwide simply a bump in the road?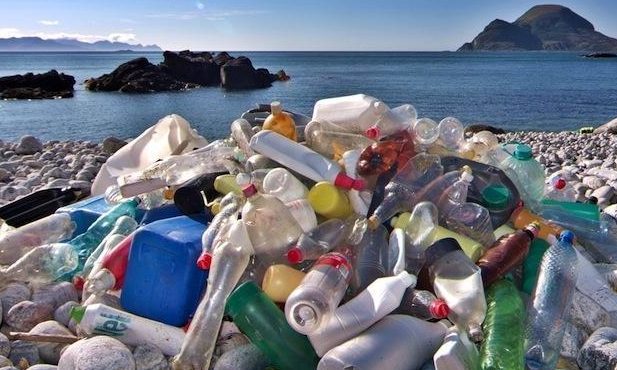 Given the rivers of plastic still being pumped into oceans globally, is enough being done to stem the worldwide plastic pollution tide?
According to Greenpeace estimates, the battle against Covid-19 means that globally we are using 129 billion disposable face masks and 65 billion plastic gloves every month.
A UCL study suggested that, if every person in the UK used a single-use plastic face mask every day for a year, it would create an additional 66,000 tonnes of contaminated waste and 57,000 tonnes of plastic packaging.
A WWF report published in April also found that, globally, if even only 1% of masks were disposed of incorrectly, that could mean 10 million masks per month dispersed in the environment.
That's over 40 thousand kilograms of plastic in nature.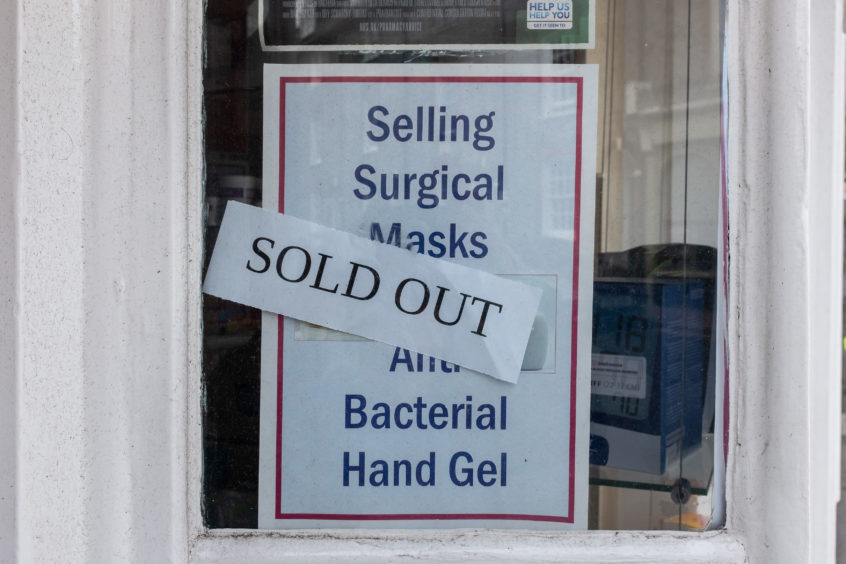 "Before the pandemic began, the tide seemed to be slowly turning in the fight against plastic pollution," said Will McCallum, Head of Oceans at Greenpeace UK.
"But the dramatic rise in single use plastics during the pandemic, which can be seen in the form of discarded PPE and plastic bags on our beaches, in our rivers, our oceans, and on our streets, risks undermining so much of the progress that has been made in recent years.
"While it was correct to be cautious at the beginning of an unprecedented global pandemic, governments could have made it more clear from the outset that reusable face masks and food packaging are just as safe and effective for members of the public as single use alternatives, and far less harmful for the environment."
The Scottish Government says "evidence is still emerging" about whether public attitudes and consumption of plastics and other packaging has changed as a result of Covid-19.
It remains committed to "long-term initiatives to tackle our throwaway culture and encourage a circular economy".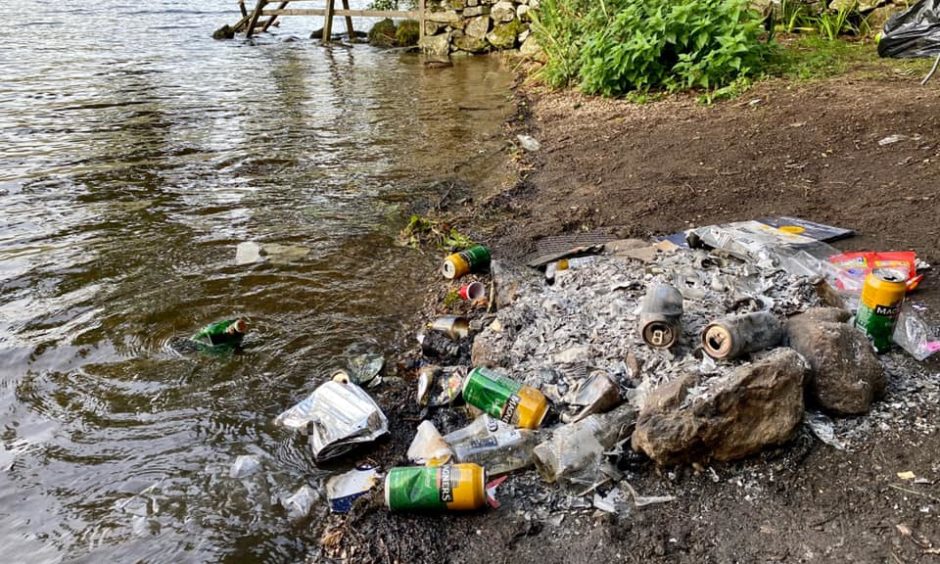 "Last year, Scotland became the first country in the UK to ban plastic-stemmed cotton buds, and in May, Parliament passed our plans for Scotland's Deposit Return Scheme (DRS), which is expected to capture 90% of single-use aluminium and steel cans, glass and PET plastic bottles once fully operational," a Scottish Government spokesperson said.
Additionally, the Scottish Government has committed to meet or exceed the standards set out in the European Union's Single Use Plastic Directive and will consult before the end of 2020 on proposals relating to the banning of certain problematic single-use plastic items, including single-use plastic cutlery.
However, on a global scale, it's clear the problem is deepening. Surveys suggest that the oceans are littered with more than five trillion pieces of plastic with between 4.8 million and 12.7 million tonnes of new material dumped in the oceans worldwide every year.
Despite well-intentioned clean-ups and campaigns, plastics are finding their way into the bellies of birds and sea-life with catastrophic consequences for biodiversity.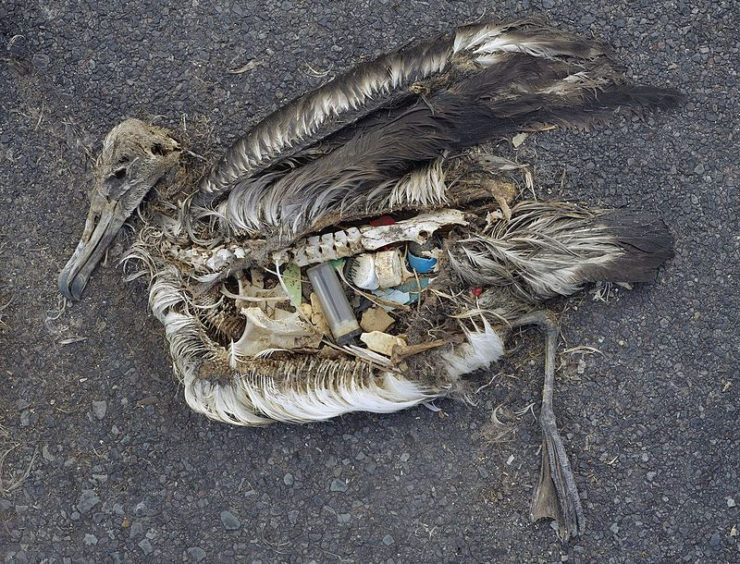 As they break down into micro-plastics, they are even finding their way into the bodies of humans through the food chain.
Calum Duncan, Head of Conservation Scotland for the Marine Conservation Society, said the recent Great British Beach Clean hoped to put a figure on the quantities of PPE lost or discarded affecting our beaches.
However, a recently published global study that their data contributed to, offered a stark reminder of the plastic already choking the oceans with single use plastic the main culprit.
"The 2019 International Coastal Cleanup in 116 countries including the UK confirmed that all of the top 10 items recorded globally were made of plastic, comprising over 16 million individual items," he said.
"Plastic is a versatile material, essential for many uses, but we must urgently turn the tide on single-use plastic.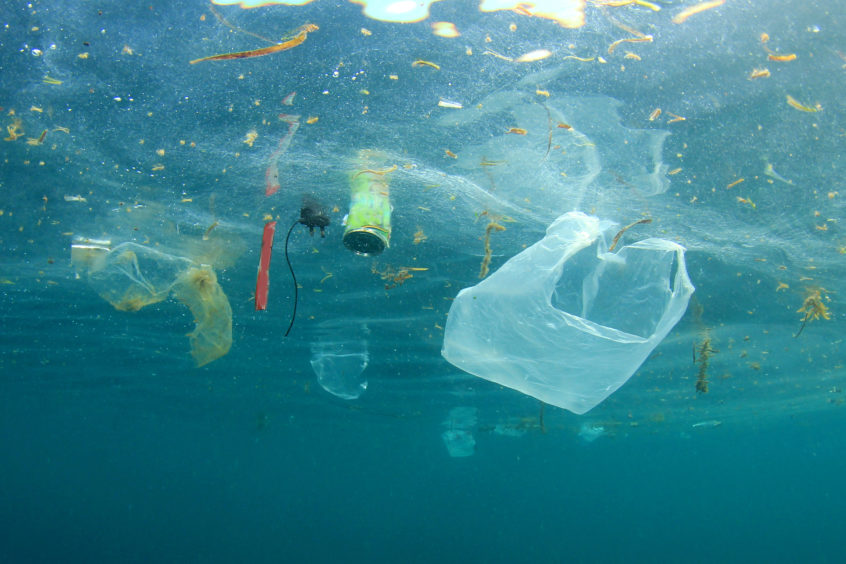 "Whilst the current health emergency raises important questions about how and when to ban items such as single-use cutlery and charge for single-use coffee cups, these measures are still urgent and solutions can be found including sterilising refillable drinks containers."
The British Plastics Federation, which represents plastics producers, has emphasised that plastic is an enabling technology that is vital to almost every major industry. It states that "the enemy is not plastic – the enemy is plastic waste".
The BPF, which encourages the public to use reusable facemasks wherever possible and when plastic face masks are used to dispose of them properly, points out that "the unnecessary use of any material is wasteful" and all materials have an environmental impact.
It states that plastic packaging plays an important role in managing greenhouse gas emissions, as well as preventing food waste.  It has also highlighted the work it has been doing on the recyclability of packaging, particularly around the principles of eco-design.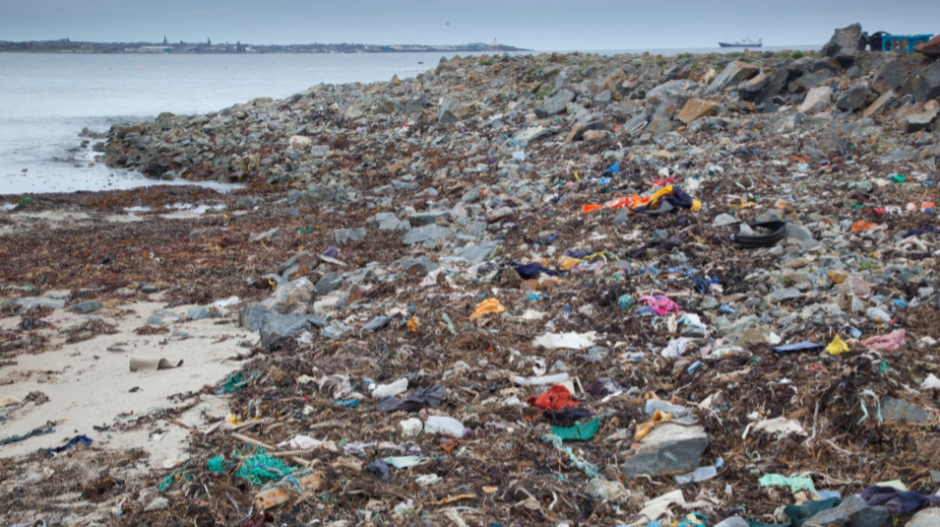 Fabrice Leveque, WWF Scotland Head of Policy, said a recent WWF Scotland survey found that 76% of people said they appreciated the increase in wildlife since lockdown.
In fact, 73% of people surveyed said they wanted to see the Scottish Government take decisive action to tackle the nature and climate emergencies on a similar scale taken to tackle the Covid-19 crisis.
This demonstrated that people do still care about nature and the environment even during a pandemic, he added.
Scottish households and businesses are already encouraged to recycle where possible.
SEPA figures published last year show that the total amount of waste disposed of to landfill in Scotland has decreased steadily since 2009, following large reductions between 2007 and 2009.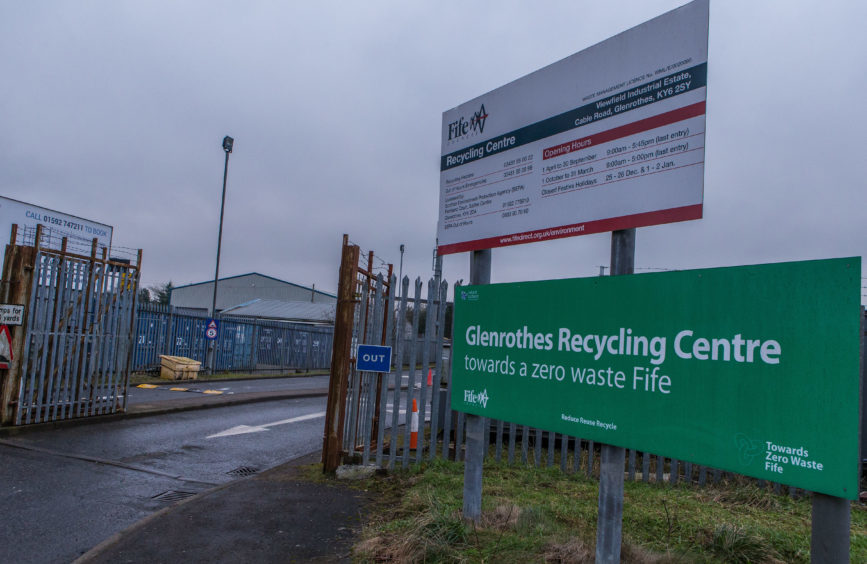 The top three categories of waste landfilled in Scotland in 2018 were soils (42 million tonnes – 38%); household and similar wastes (19 million tonnes – 32%); and sorting residues – what is left when recyclable materials have been removed – (745,403 tonnes – 20%).
In 2018, there was a reduction of 2.2% of waste from all sources landfilled in Scotland, down 84,876 tonnes to 3.74 million tonnes.
This included a 6.1% decrease in the amount of biodegradable municipal waste disposed to landfill (a decrease of 67,040 tonnes to 1.02 million tonnes).
Specific figures for household waste showed that during 2018, the carbon impact of Scottish waste decreased by 15% from 2011; total household waste generated in Scotland decreased 2% from 2.46 million tonnes in 2017 to 2.41 million tonnes in 2018; more household waste was recycled than landfilled for the second year in a row (7% or 75,491 tonnes down from 2017), and plastic and glass recycling rose by 8,163 tonnes (5%) to 56,586 tonnes in 2018 – continuing the trend of increasing each year for the last seven years.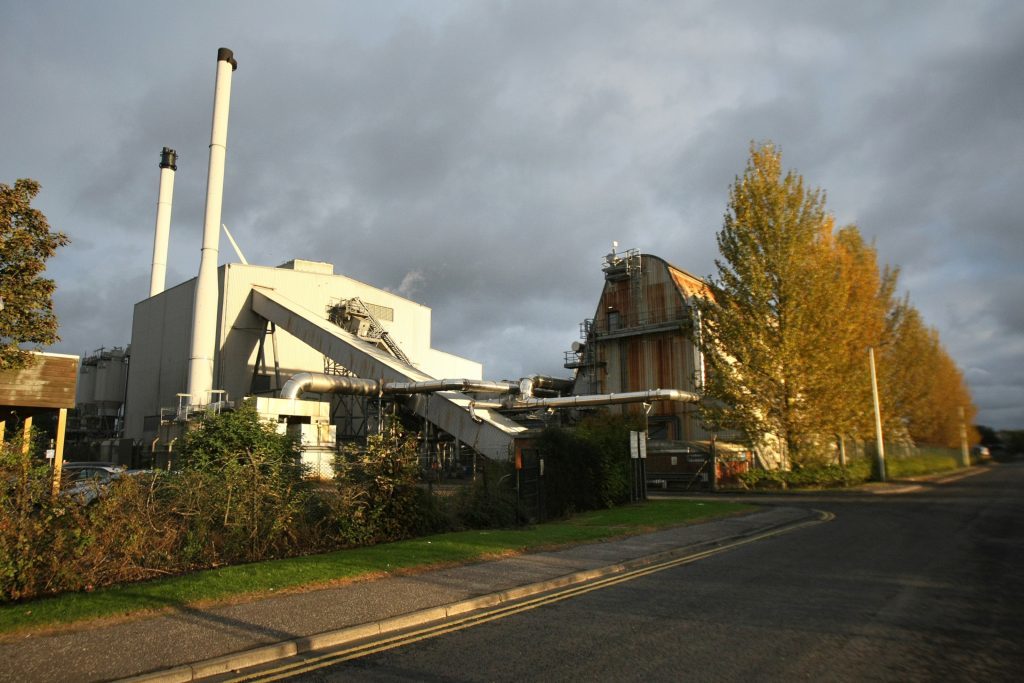 However, there has been a general downward trend of paper and cardboard wastes recycled or reused since 2011.
While paper and cardboard remains the largest volume of material recycled at 209,120 tonnes (19%), the reduction from 2017 was 16,374 tonnes (7%) – making a 31,226 tonnes (13%) reduction since 2011.
Scotland's overall household waste recycling rate was 44.7%, a decrease of 0.9% from the 45.5% rate achieved in 2016.
Adrian Bond, recycling programme manager at Zero Waste Scotland, said there was still a need to "reduce the needless flow of waste polluting the environment".
"In Scotland, we can develop an economy focusing on promoting products, services and systems that are designed to achieve maximum use and minimise waste," he said.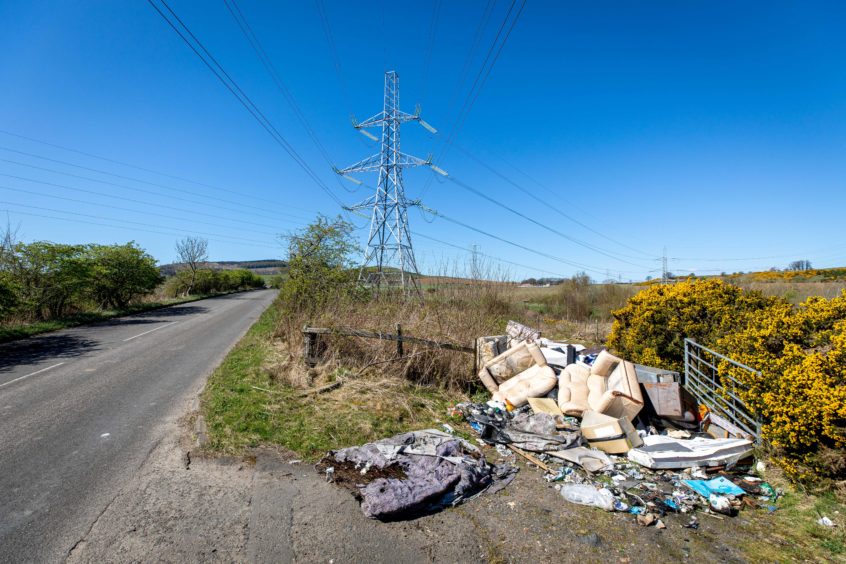 "Instead of being designed to last for a short amount of time, products are reused, repaired, remanufactured or recycled.
"There should be no waste in a truly circular economy, and the organisation is working to develop these practices across industries throughout the country.
"If we can make the progress we want to achieve this, we can demonstrate to countries across the globe that it makes financial and environmental sense to pursue a circular economy."
For more on plastic pollution and how it impacts on our seas, read a recent Courier feature here.