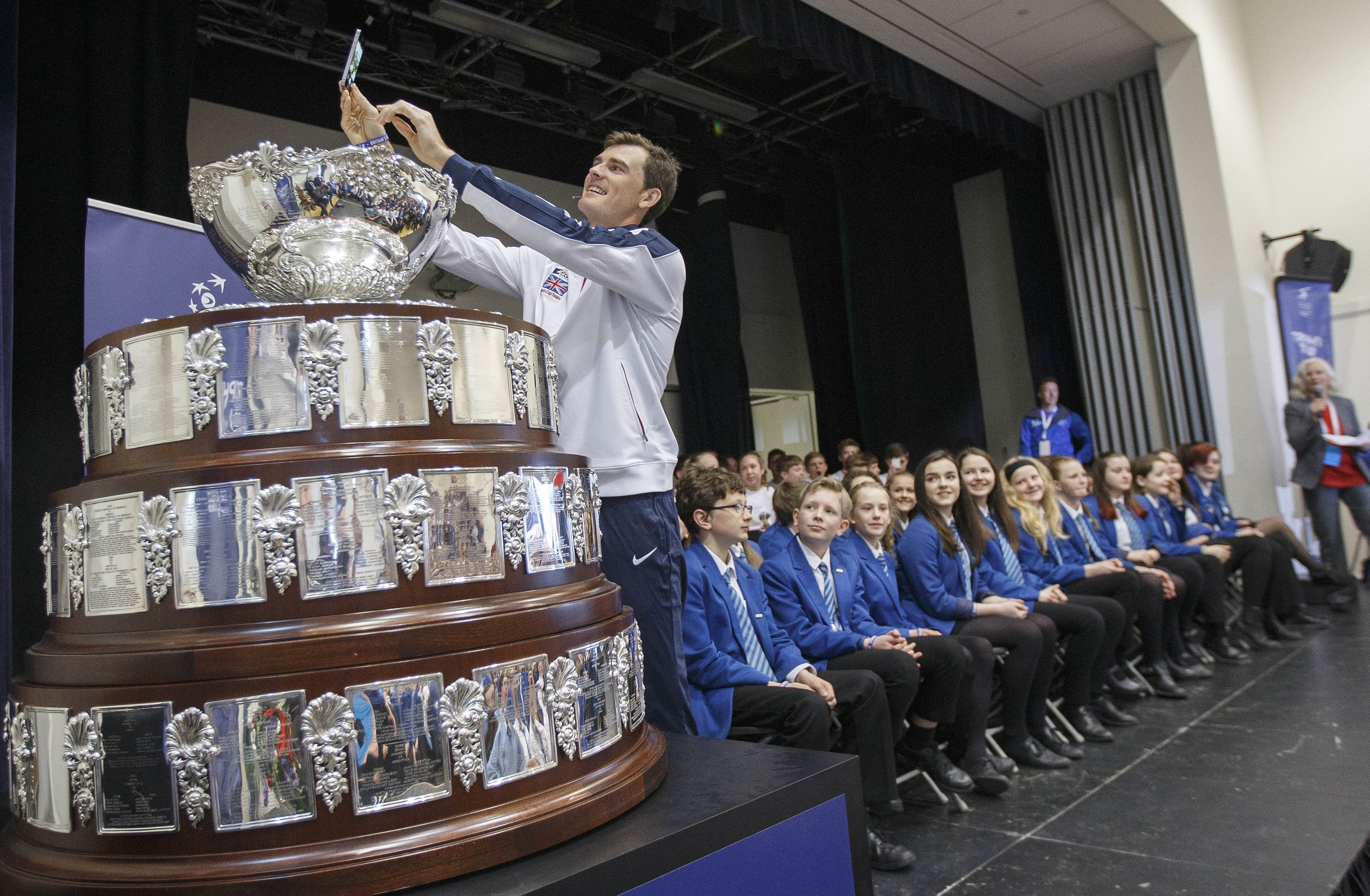 Jamie Murray has brought the Davis Cup trophy home to Dunblane as part of a tour to thank all those who have supported the team.
Murray, currently top of the tennis doubles world rankings, was part of the historic winning team who lifted the trophy for Great Britain for the first time since 1936.
The GB team, including brother Andy, began the defence of their Davis Cup title in March and will play their quarter-final against Serbia in Belgrade in July.
The Lawn Tennis Association (LTA) wanted to celebrate last November's win by taking the trophy on a tour to more than 90 places across the country.
Jamie Murray returned to his old high school and primary school in Dunblane on Tuesday to give pupils a chance to see the trophy.
Hundreds of tennis fans stood in a long queue at Dunblane Sports Club later in the day to get a picture with the Davis Cup and meet the local tennis star.
Murray said: "I am excited to be back in my home town with the Davis Cup.
"Winning was an incredible moment personally and also for all involved and I'm eager to help ensure a lasting legacy following this historic achievement.
"Seeing everyone's reaction when they saw the Davis Cup and sharing a bit of that passion we had on court will hopefully encourage others to get involved and choose tennis as part of their everyday lives."
He was accompanied by mother Judy as part of her work for Tennis on the Road, which aims to increase coaching capacity in Scotland and across the UK.
She said: "There's a huge opportunity right now to grow tennis throughout the UK and we believe it's all about investing in people to make this a reality.
"It's fantastic for Jamie to be able to bring the Davis Cup trophy back to Dunblane and share the victory with our home town."
The tour will visit every county and major tennis tournament to thank the tennis community, including players, coaches, venues and volunteers who supported the team on their journey.