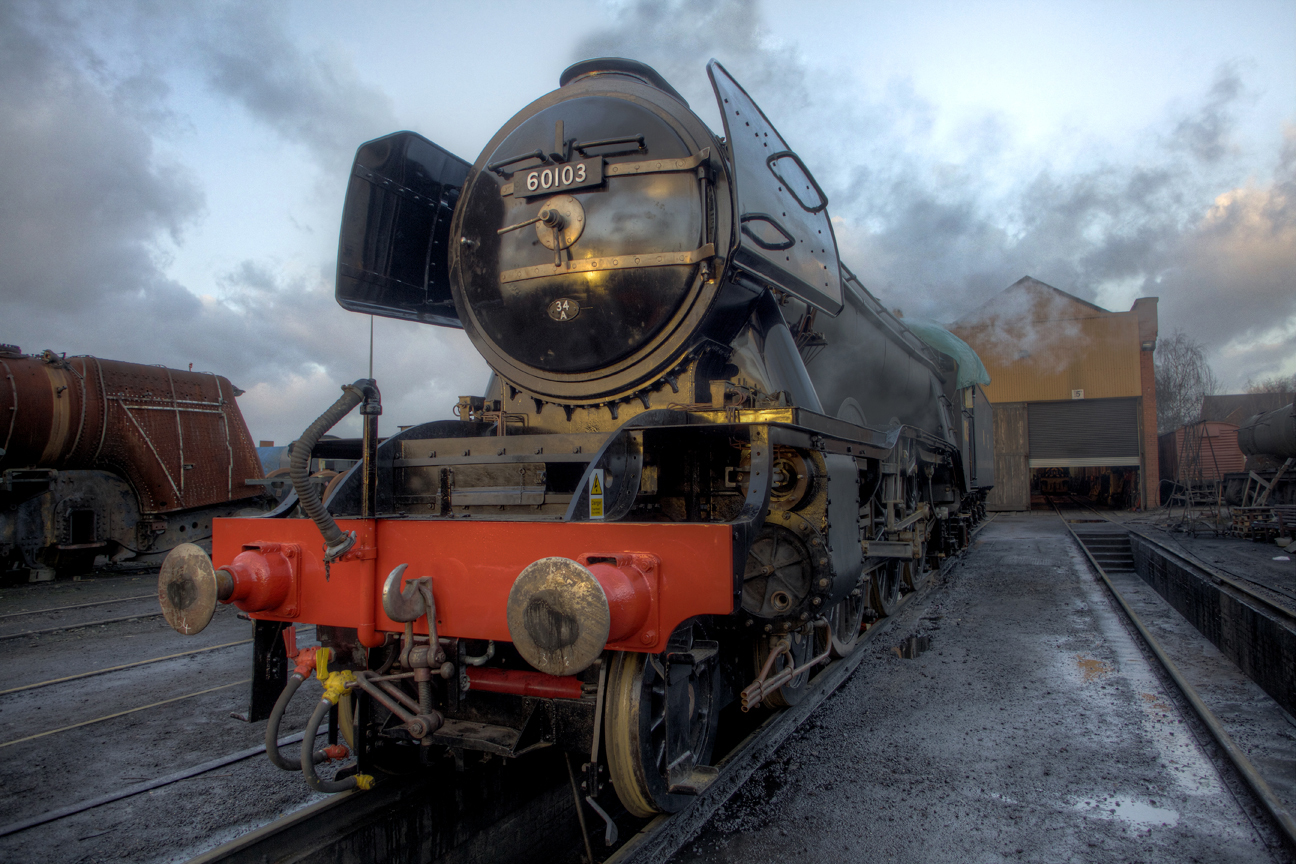 Thousands of Courier Country rail enthusiasts have been denied a glimpse of the Flying Scotsman this weekend after it emerged the iconic locomotive will not be able to cross the Forth Rail Bridge – because it is too big for the approaching station.
Following a 10-year refurbishment by the National Railway Museum at a cost of £4 million, the legendary loco was set to attract massive crowds eager to catch a glimpse of it on its first visit to Scotland in more than 15 years.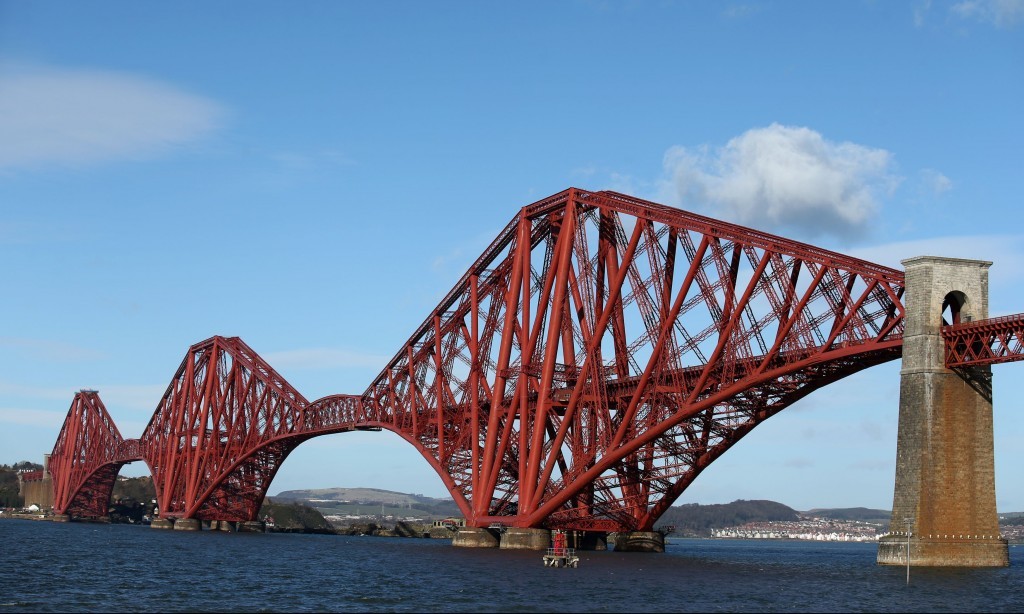 But at the eleventh hour, the promoters of the special service were given the bombshell news that a gauging problem means the train is too big to pass through Dalmeny station, immediately before the Forth Rail Bridge, effectively blocking its passage into Fife and a welcome by what was expected to be a huge turnout on Sunday.
Steam Dreams, the promoter of The Cathedrals Express Special Train said it had been informed on Friday evening by its train operating company, West Coast Railways, that planned trips to the Borders and across the Forth Bridge had been vetoed.
Steam Dreams chairman Marcus Robertson said the devastating news was delivered late on Friday afternoon.
An administrative error was blamed for the Borders mix-up and Mr Robertson said Network Rail special train planning told West Coast at 4:40pm that Flying Scotsman was also failed on its gauging to go over the Forth Bridge as it would not fit through the station at Dalmeny, immediately before the bridge.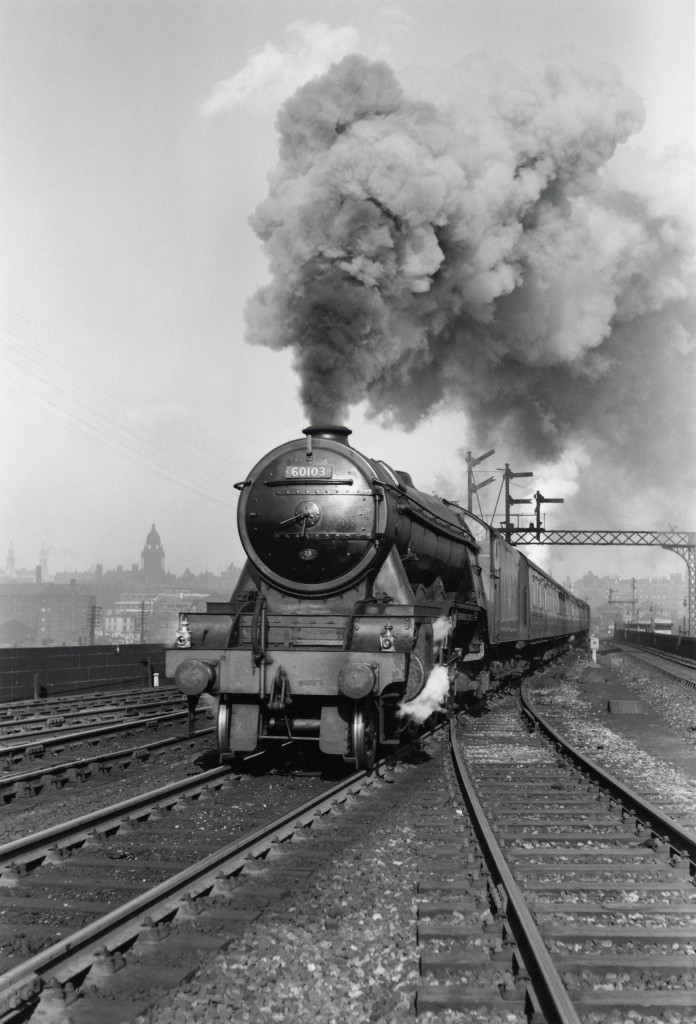 Mr Robertson, who has been planning the trip for over a year, said he was "extremely disappointed that Network Rail has let down their passengers at the last minute."
"Network Rail has known about these trips for months and they have left this gauging until the last minute.
"It means there is absolutely no time to plan anything else for the locomotive so we can give passengers in Scotland a trip behind this icon."
He added: "If Network Rail is unable to resolve this within the next 24 hours we will be forced to run these trips with vintage diesel instead and we can only apologise to all our passengers that this has happened, due to circumstances beyond our control.
"We will be asking Network Rail to help us ensure that we are in a position to put this right next year, when we intend to bring Flying Scotsman across the Border once again."
A Network Rail spokesman said: "The routes the Scotsman had planned to cover this weekend are new ones for the locomotive and have to be individually assessed by our engineers in advance.
"Unfortunately we have been unable to carry out the work in time and cannot allow the engine to run when we are unsure if the unique design of the Flying Scotsman is compatible with the current railway infrastructure across the Fife and Borders routes.
"We understand the disappointment this will cause all those who had been looking forward to the iconic engine returning to these parts of Scotland and a full investigation will be undertaken into why these issues were not identified sooner."
A spokeswoman for the National Railway Museum, the engine's owners, said: "We are sorry to hear that our locomotive Flying Scotsman will be unable to haul the  Steam Dreams, Borders Scotsman and Fife Evening Circular tours due to an administrative issue.
"We can confirm there is nothing mechanically wrong with the engine which makes its triumphant return to Scotland post-restoration on Saturday with the York –  Edinburgh leg of the Cathedral's Express service.
"We share the disappointment of the people of Scotland who were hoping to catch a glimpse of Flying Scotsman on its travels through Fife and the Borders."
Flying Scotsman will be displayed at the Bo'ness and Kinneil Railway on Monday as planned with an extra day now scheduled on Sunday.