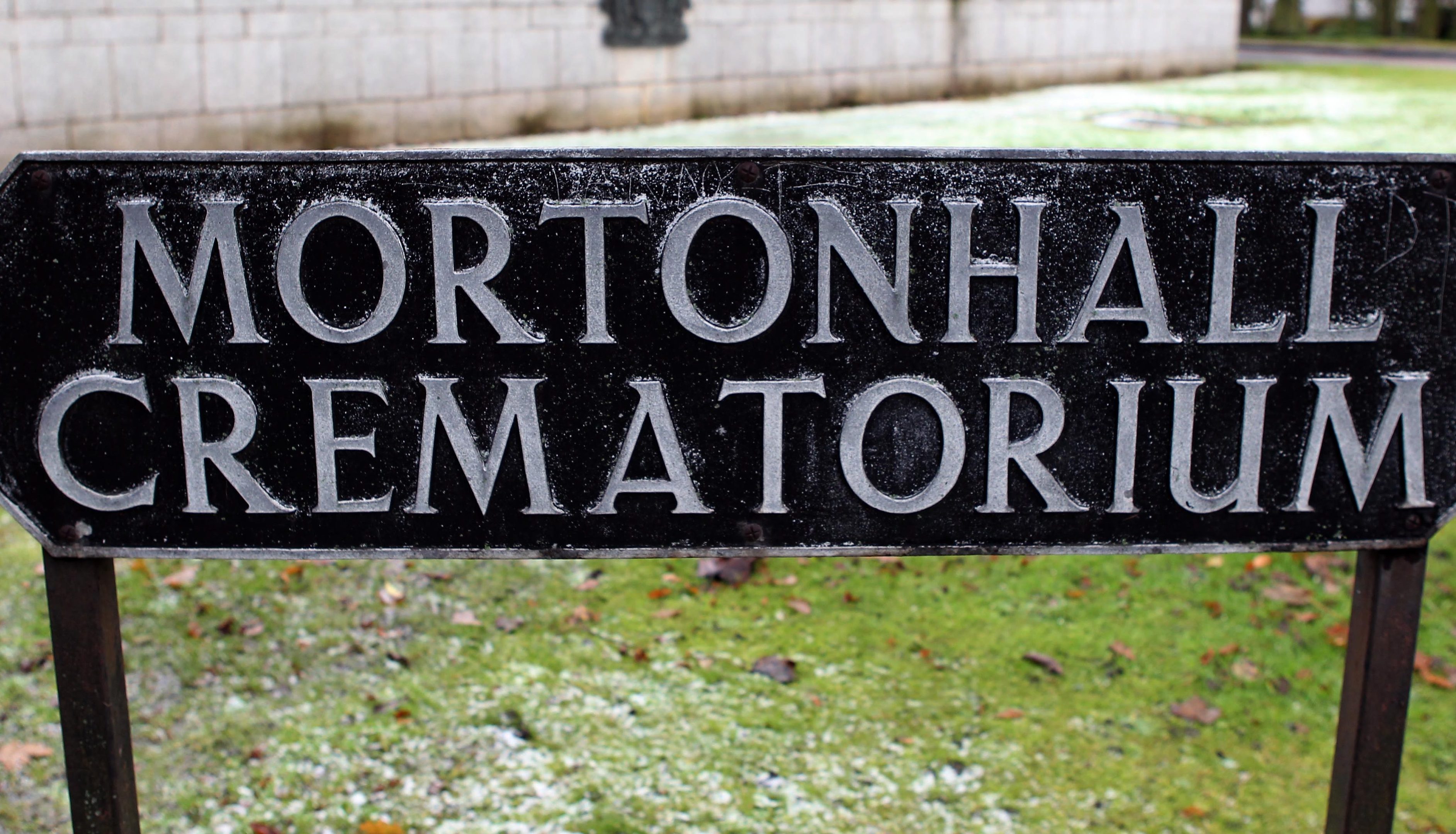 Babies were cremated along with unrelated adults over many years in "unethical and abhorrent practices" at Aberdeen Crematorium, according to a report.
Dame Elish Angiolini looked at more than 200 infant cremation cases across the country following questions raised by the Mortonhall scandal where it emerged the crematorium had secretly buried or scattered the ashes of babies for decades without the knowledge of their families.
It found bereaved parents had been told there would be no ashes produced and other local authorities including Aberdeen City Council were subsequently implicated in similar practices.
Dame Elish, the former Lord Advocate, investigated concerns raised by families across the country — including Dundee, Dunfermline and Kirkcaldy — and found "deeply shocking" practices at Aberdeen Hazelhead Crematorium.
It was found in some cases that an infant coffin was placed at the side of or on top of an unrelated adult coffin and both cremated together.
Many staff had the "extraordinary belief" there would be no recovered ashes from babies up to the age of 18 months despite the fact they were recovered in other crematoriums and scientific evidence.
It was said there were issues around the recovery process of ashes, the ability to recognise skeletal remains and "individual or corporate management decisions".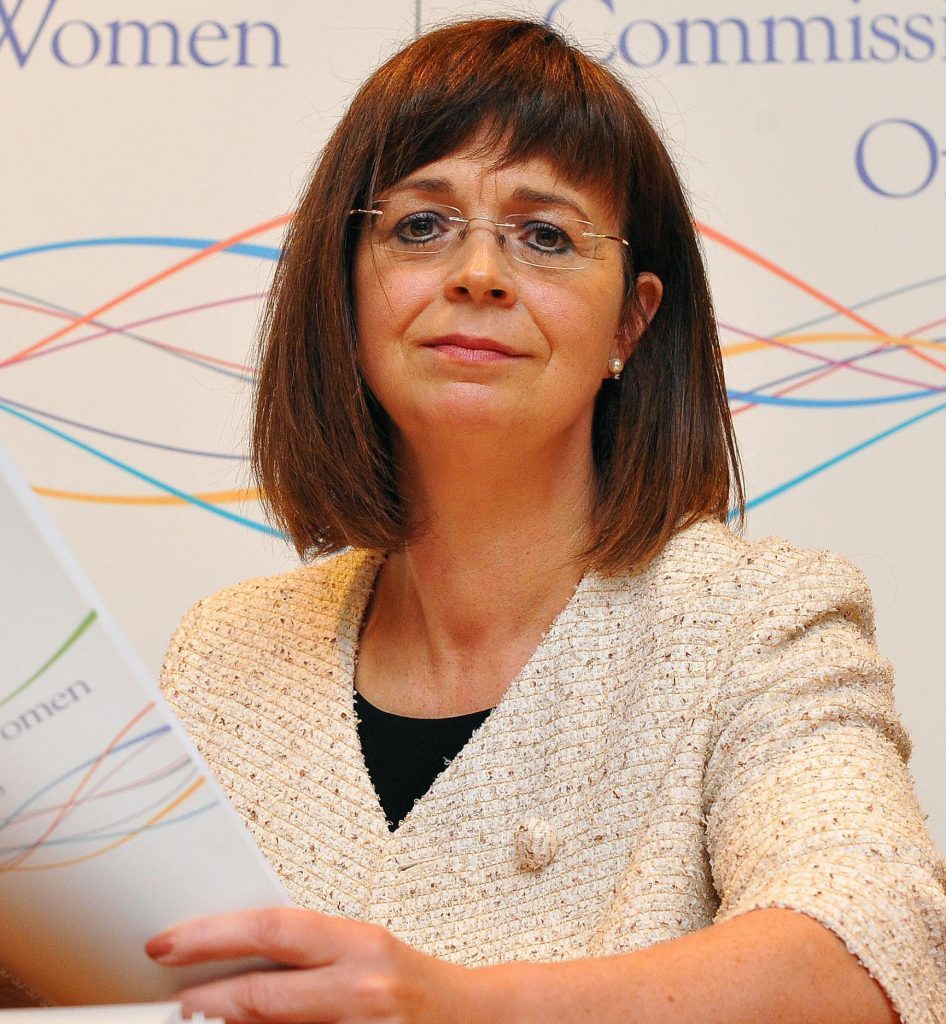 The National Cremation Investigation report said: "Like Mortonhall, this was a section of the city council working in almost complete isolation without any strategic direction, development or quality control of the service, so far as it related to babies, infants and non-viable foetuses.
"There was little knowledge by senior management of the service provided to the families of these babies. There was insufficient interest taken or leadership shown by management."
Dame Elish found that training was done in-house with no studies of best practice elsewhere and that many staff believed there were no ashes from infant cremations because of "received wisdom from more experienced peers".
The report states: "An additional practice carried out at Aberdeen was described to the investigation.
"This involved raking adult ashes forward at the completion of a cremation and inserting into the same chamber an infant to be cremated while the adult ashes were still present.
"The entire contents of the chamber were then raked into the ash pan to cool. For obvious reasons this process was not recorded.
"It is therefore not possible to identify those unrelated adults and babies to whom this happened."
Dame Elish added: "The cremation of babies along with unknown adults is an unethical and abhorrent practice which will offend the sensibilities of the wider community and cause great distress to those whose babies were cremated there.
"It will also cause profound concern to the next of kin of unrelated adults who may have collected and continue to retain ashes of loved ones cremated at Aberdeen which also contain the ashes of a baby or one or even several non-viable foetuses.
"The understanding that there were no ashes or that they could not be recovered was not explained and is inexplicable."
The investigation found that communication between bereaved parents, NHS staff, crematoria staff and funeral directors was often "muddled" and led to general misunderstandings about the production of ashes.
The investigation looked at 14 crematoriums, praising some such as Cardross for "the care applied" in retrieving baby ashes.
In total, 15 recommendations were made including a law to prevent the mixing of baby ashes with those of another person, proposed criminal sanctions and tighter regulation of crematoria.
The Scottish Government is working on the Burial and Cremation (Scotland) Bill, brought forward from the recommendations of Lord Bonomy's Infant Cremation Commission.
Public health minister Aileen Campbell said: "Some of the historic practices uncovered in this report are unacceptable and, frankly, appalling.
"It is awful that parents who have lost their child in such sad circumstances have had their grief compounded by the actions of those they trusted to support them.
"While I understand it may be little comfort for those who have been affected in the past, much has changed in Scotland since these issues first came to light.
"We have brought forward legislation to overhaul policy and practice in the burial and cremation industry, introduced a new inspection regime for crematoria and worked to improve staff training, particularly in the NHS.
"I am committed though to driving forward further improvement and we will now work to progress any outstanding actions that have been identified by the Investigation."
'Unacceptable' practices in Fife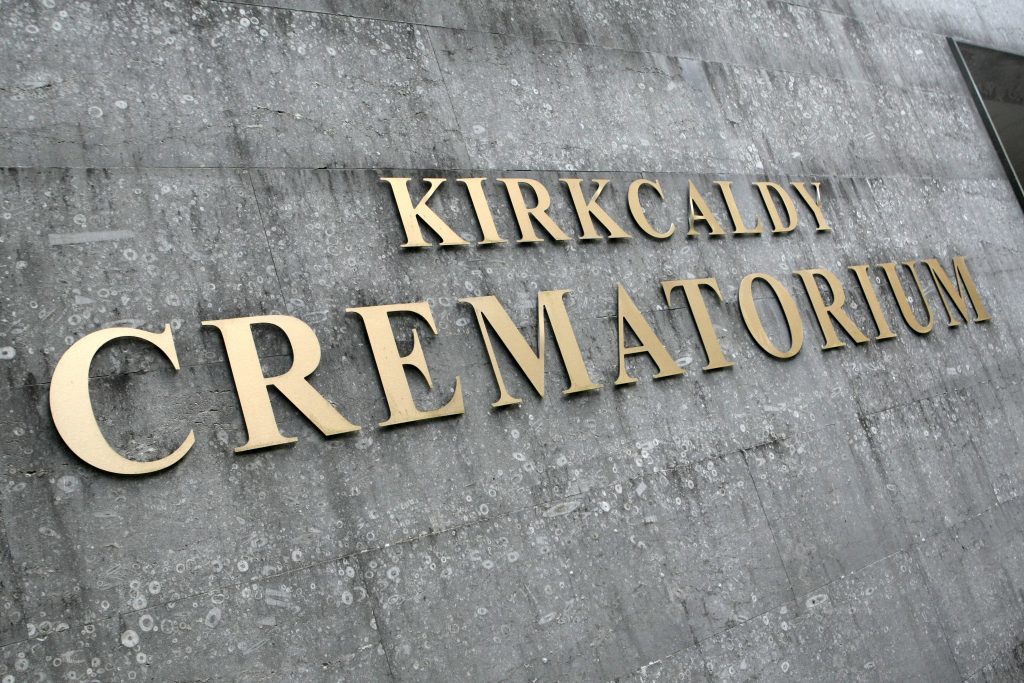 Agencies in Fife have been slammed for "failing to communicate and understand" the issues affecting non-viable foetuses, stillborn babies and infants and the needs of their parents.
The national report criticised the "insufficient interest taken or leadership shown" by senior management of the service provided to bereaved families and branded "astonishing" the fact that bereaved parents were still being handed a leaflet by NHS Fife advising that it was "very unlikely" there would be any ashes following infant cremation – even after the Mortonhall scandal came to light.
A total of five cremations conducted at Kirkcaldy from 2010 to 2011 were referred to the investigation, while a further five carried out at Dunfermline between 1973 and 1989 were also looked at.
None of those families had ashes returned to them following cremation of their baby.
The investigation highlighted a horrendous breakdown in communication between agencies involved, with NHS maternity staff – firstly at Forth Park and then at Victoria Hospital – and funeral directors led to believe there would be no ashes from non-viable foetuses and young babies, and advising families to this effect.
"Funeral directors completed the Form A instruction to scatter in these cases although they advised families there would be no ashes following the cremation of their baby," the report noted.
"As a result of this understanding many parents were deprived of the opportunity to seek the return of their baby's ashes."
The report went on to confirm that crematorium staff at both Kirkcaldy and Dunfermline admitted that, on occasion, there was "something" left and that these were scattered without recourse to or the knowledge of the families concerned.
"This prevents the investigation from ascertaining with any certainty the exact location of the ashes, though there is no evidence to suggest they are anywhere other than in the Garden of Remembrance," the report added.
The report similarly questioned the belief that there would be no recovered ashes, given what was known to be recovered in many other crematoria – including Perth – and the fact that a special cremation tray for foetal and infant remains had previously been used in Dunfermline in the past.
Since the tray was introduced at Kirkcaldy, the crematorium has successfully recovered ashes in all cases from around 13 weeks' gestation onwards.
However, the report said a delay of over a year in allowing its use after its reintroduction highlighted "a lack of insight or appreciation of the importance of this issue".
The report went on to call for the NHS Fife leaflet given to bereaved families to be updated with immediate effect.
"It is astonishing that the booklet which is the only written document and the leaflet bereaved parents take home with them has not been revised," it said.
"This is despite the Mortonhall Investigation Report, the Infant Cremation Commission Report, all of the publicity surrounding this issue and indeed the fact that some of those responsible for its publication have been interviewed by this investigation."
Urgent steps should now be taken to ensure that communication between the NHS, funeral directors and the crematoria is "effective as it can be", the report added.
Parents may have been misled in Dundee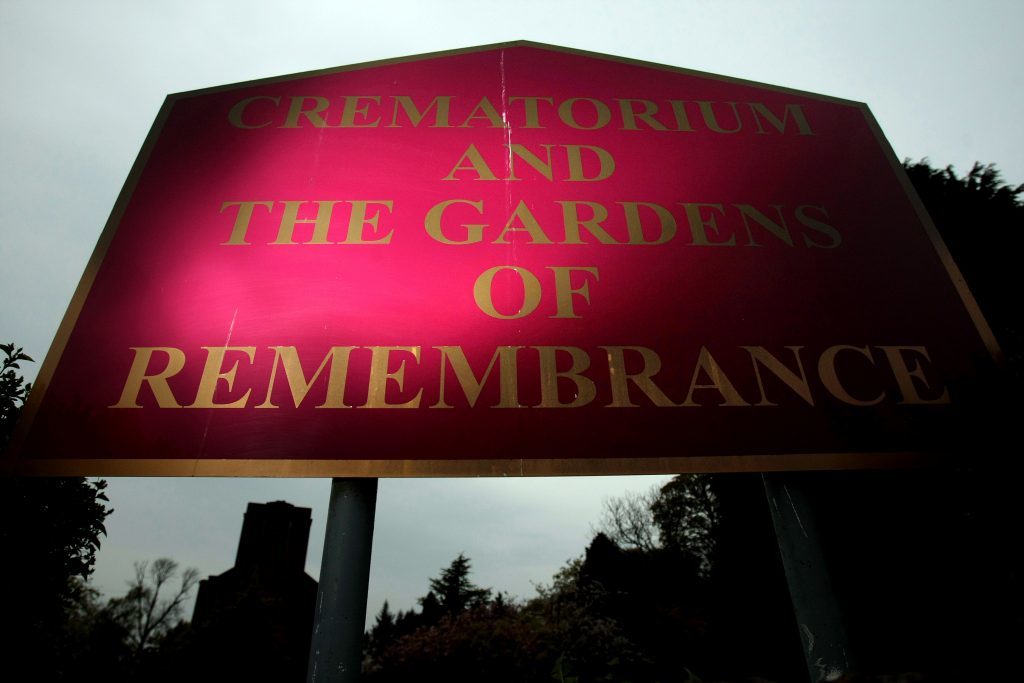 Parents whose stillborn babies were cremated at Dundee Crematorium may not have been told ashes were available for them to scatter.
Investigators found few instances of non-viable foetuses or babies being cremated in Dundee.
However, two cases of missing ashes were referred to the commission for investigation, one dating from 1975 and the other from 2009/10.
The report found that although the crematorium did not differentiate between ashes from the baby and from the coffin, hospital staff and funeral directors did not say ashes were available.
It also said investigators were "struck by the conflicting information emanating from the crematorium, funeral director and NHS staff in relation to the availability of ashes".
It stated: "The Investigation revealed an absence of meaningful communication between the crematorium, hospital staff and funeral directors about the availability of ashes for non-viable foetuses, stillborn babies and infants cremated at Dundee Crematorium.
"Given that the hospital and funeral directors were advising families that ashes would not be available at Dundee many parents may have failed to request ashes based on this misinformation.
"There is a clear need for vastly improved communication among these three agencies and for clear protocols to prevent such misunderstanding in the future."
Although it only investigated two cases, investigators said ashes may have been scattered without parents' knowledge more often.
"For a parent to discover that there were ashes and that they were scattered or interred in the crematorium grounds without her knowledge or consent has caused deep distress," the report stated.
"An examination of Dundee's Register of Cremations entries revealed that the return of ashes following cremation did not happen to the extent that staff suggested.
"Despite a tray being used for the cremation of non-viable foetuses, stillborn babies and infants the register entry 'no remains' was not uncommon. One possible explanation for this is a failure to control the cremator so as to maximise ashes retention."
A spokesman for Dignity, which operates Dundee Crematorium, said: "We comply with the operational practices made by the Report and will always do our very best to recover remains from the cremation of an infant.
"We will be writing to all local funeral directors and hospitals to confirm our compliance regarding infant cremation. We also invite the public, funeral directors and NHS representatives to visit us if they wish to view any of our facilities or increase their understanding of our cremation processes."
A spokesman for NHS Tayside said: "We recognise the findings of the National Cremation Investigation report. NHS Tayside is committed to providing high quality and person-centred care to all our patients and their families.
"Following the publication of the recommendations of the National Committee on Infant Cremation and the subsequent Updated Guidance on the Cremation of Pregnancy Losses issued to all health boards by the Chief Medical Officer and Chief Nursing Officer, NHS Tayside took action and reviewed its guidance for pregnancy loss and sensitive disposal of remains. Information given to women and their families experiencing pregnancy loss and death of a baby was also reviewed and has been updated."