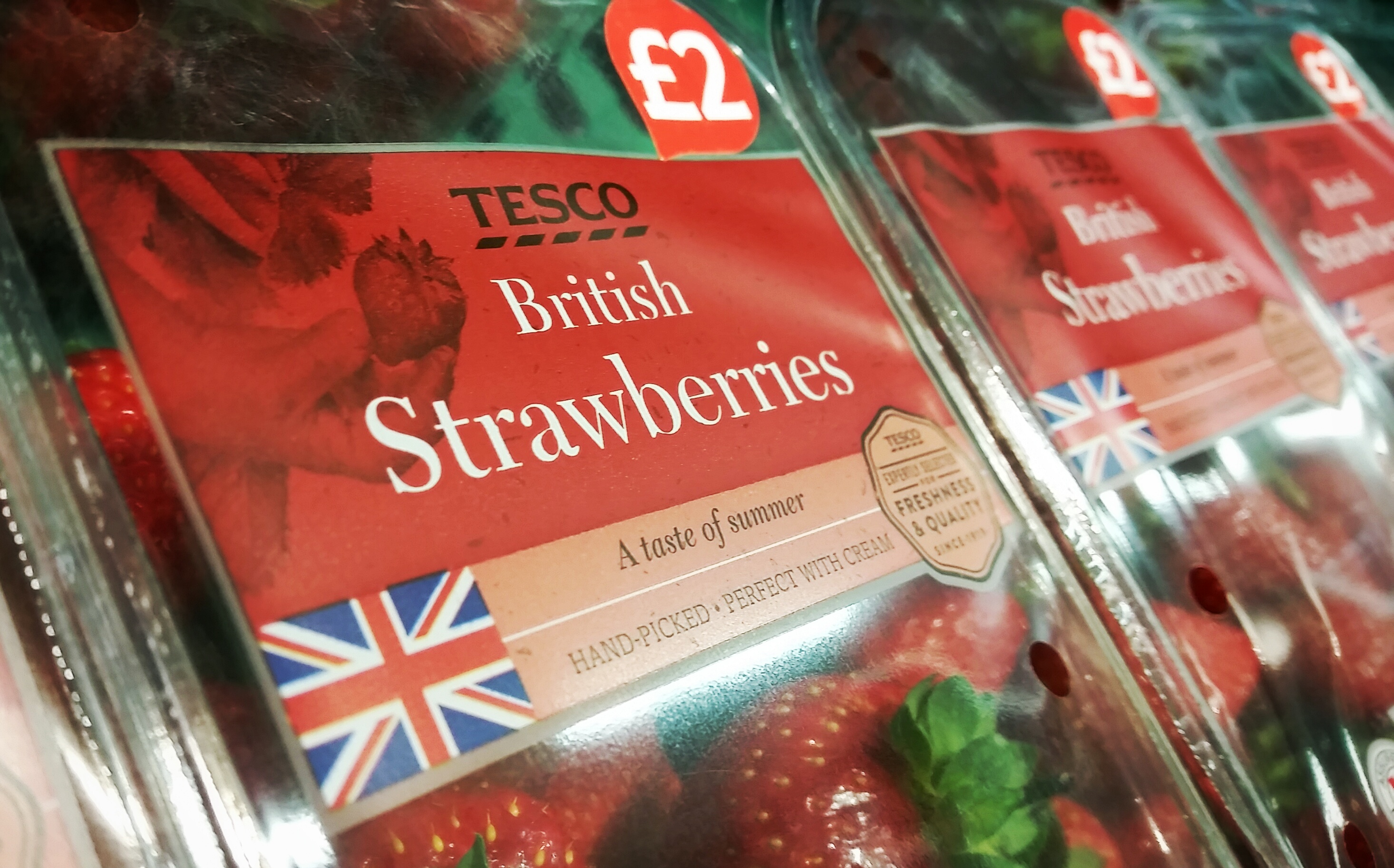 A decision from Tesco to remove the Saltire from packets of Scottish fruit has sparked a national furore.
The company said on Twitter the Scottish flag had been replaced by the Union Flag following several complaints from customers in England.
That prompted a Twitter storm, with claims the row had been stirred up by the Brexit vote.
Angus MSP Graeme Dey branded the move an "unwelcome backward step".
First Minister Nicola Sturgeon was even drawn into the debate during a press conference at Bute House in Edinburgh.
She said people should eat Scottish strawberries because they are "the best" not because of the flag on the packaging.
Hi Eileen, over the past year, we received several customer complaints regarding Scottish flags on strawberries in England. 1/5

— Tesco (@Tesco) August 22, 2016
Tesco later backtracked, stating there had been no complaints and the wrong explanation had been given on social media as the result of a "misunderstanding."
A Tesco spokesman told The Courier: "To provide consistency for customers, we mark all of our homegrown fresh berries with a Union Flag.
"The country of origin is also clearly displayed on pack."
Responding to an earlier tweet from Scottish independence supporter Eileen Brown, Tesco said: "Over the past year, we received several customer complaints regarding Scottish flags on strawberries in England.
"English customers criticised us why we do not apply the English flag on English berries and why we do for Scottish berries."
Ms Brown said in another Tweet: "What have Scottish fruit farmers done to make English hate them?"
Wading into the debate, Natalie Fergie said: "Most @Tesco fruit gives the grower name and location – does it need a flag as well?"
BuzzFeed Scotland correspondent Jamie Ross commented: "There's a Tesco social media manager who's about to learn more than they'll ever need to know about Scottish constitutional politics."
Fertile soils and a cooler climate make the Tayside, Angus and Perth areas ideal for growing berries.
Alan Clark, the owner of Woodbank Strawberry Farm near Windygates, said: "Shoppers like things to be regionalised.
"If Scottish strawberries are sold in England then they might be called British, but if they are sold in Scotland then they will be labelled Scottish.
"But wherever they are sold they are always labelled as being from Fife."
Fife fruit producer Robert Todd, who owns Blacketyside Farm in Leven, said: "Let's hope that common sense prevails.
"I'm sure English customers would like to know where food has come from.
"Scotland is renowned for its top quality fruit.
"A lot of fruit is grown in Scotland because of its unique climate. Because it's cooler, the fruit has more time to mature on the bush.
"I think it's important that the flag should be on it.
"I'm proud to let people know where it has come from."
Angus producer James Porter of East Scryne, near Carnoustie said none of his fruit had gone south of the border with a Saltire on the packaging, always a Union Jack.
"I'm quite relaxed about this. If they were really keen on buying Scottish fruit all they would have to do is look at the name and the county of origin which is also clearly marked on the punnet.
"I don't think it's a unique selling point in England to say that it is Scottish fruit, but some people make this sort of thing political.
"If you're a nationalist you may be upset about the saltire not being on it, but if you're not then you wouldn't be."
Angus South MSP Graeme Dey said: "Scotland, and Angus in particular, has a wonderful and well deserved reputation for soft fruit production and it is regrettable, to say the least, that this is no longer being recognised via the branding of the produce with our national flag.
"Our agricultural sector has been pressing for more Scottish food to be clearly labelled as such in the hope that influences consumer choices not just in the domestic market but, in light of our reputation, further afield.
"So this move represents an unwelcome backward step."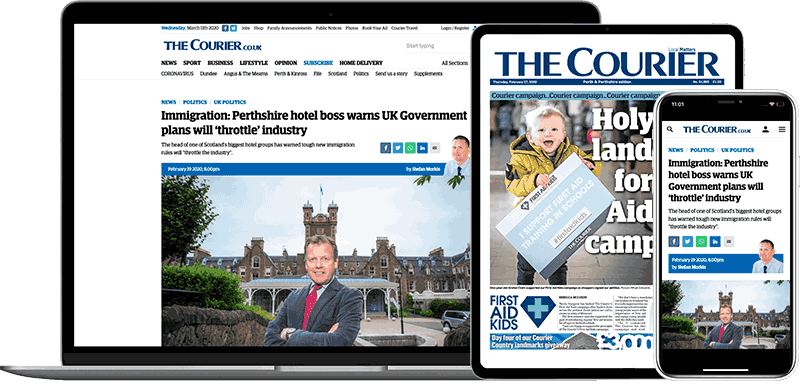 Help support quality local journalism … become a digital subscriber to The Courier
For as little as £5.99 a month you can access all of our content, including Premium articles.
Subscribe