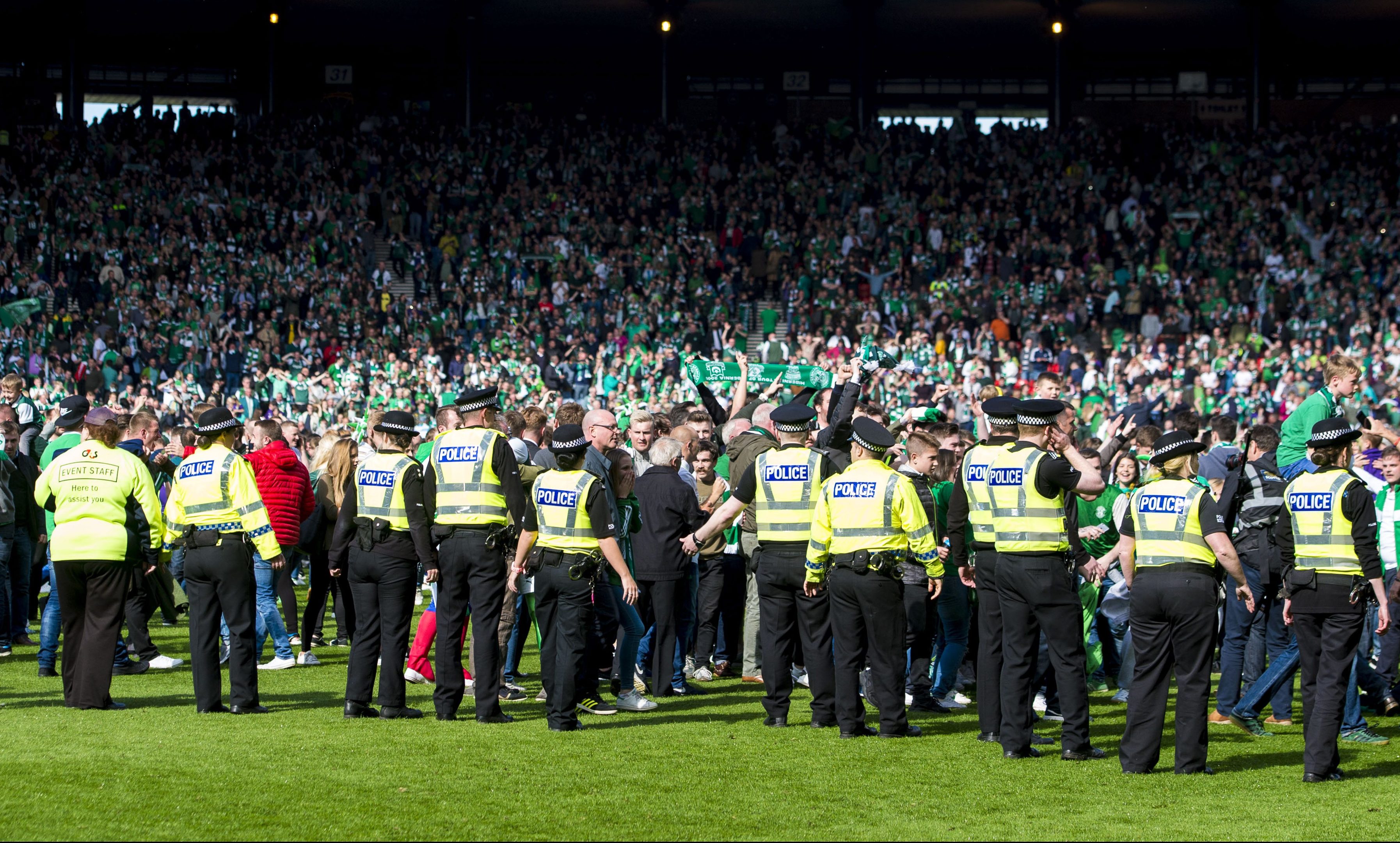 Police Scotland have provoked ridicule after claiming this year's T in the Park and Scottish Cup final were examples of skilful policing.
As senior police bosses attended the Scottish Police Authority's public board meeting at the Stirling Court Hotel, a tweet from the force's official Twitter account sparked controversy.
Events like @TinthePark & the Scottish Cup Final further demonstrates @PoliceScotland skill in policing major events.

— Police Scotland (@policescotland) August 25, 2016
It said T in the Park and May's Scottish Cup final "demonstrated Police Scotland's skill in policing major events".
Football fans invaded the pitch following May's dramatic Scottish Cup final at Hampden between Rangers and Hibs.
https://www.youtube.com/watch?v=Te7zR3PfW_U
The scenes were reminiscent of the worst of football violence in the 1970s and 1980s and have led to over 60 arrests so far.
Police were criticised for their handling of that and T in the Park later in the summer.
Two teenagers died of suspected drug abuse at the festival. Megan Bell and Peter McCallum, both 17, were found dead in the campsite.
A third festival-goer, young father-of-three James Richardson, was found dead 10 miles away two days after T in the Park finished.
A cash machine containing £30,000 was also stolen by thieves.
With those incidents in mind, many people suggested the events were anything but examples of policing at its best.
Twitter user @RangersCulture, asked: "You are joking? Both were a shambles."
You are joking? Both were a shambles.

— Rangers Culture (@RangersCulture) August 25, 2016
Another, posting under the twitter handle @BazBowski, also criticised the force's judgment.
He said: "Are you serious? TITP deaths due to drugs, sexual assaults, stolen cash machines, Cup mass pitch invasions and players assaulted."
https://twitter.com/TheBazBowski/status/768815831165837312
Poster @Frankie_1001 added: "They perfectly showcased your complete incompetence and how willing you are to endanger public safety. Failures."
100% agree. They perfectly showcased your complete incompetence and how willing you are to endanger public saftey. Failures

— Frankie (@Frankie_1001) August 25, 2016
For more on this story, see Friday's Courier