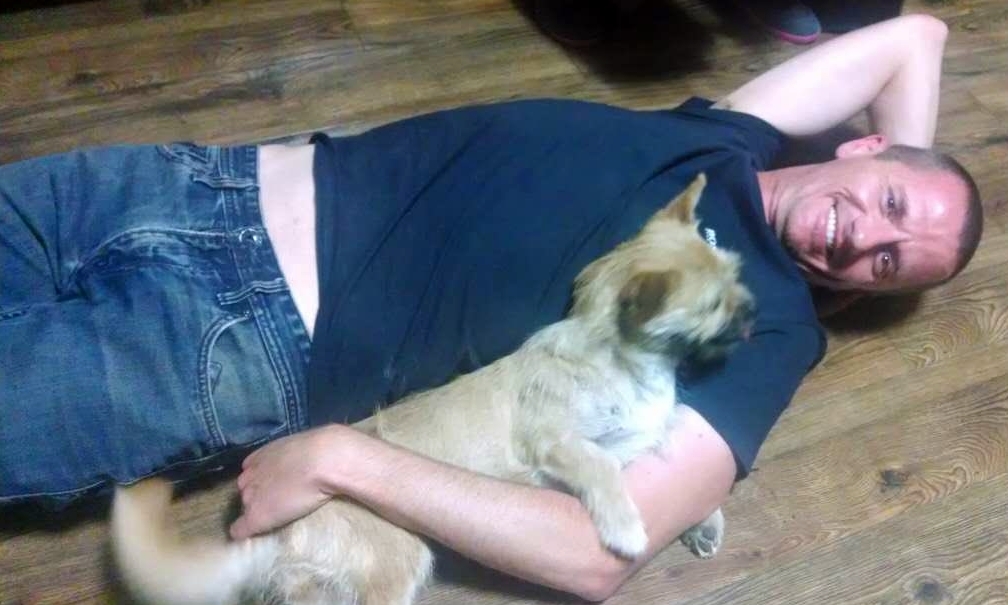 An ultra-marathon runner has spoken of the emotional moment he was reunited with the stray dog that stuck by his side through a gruelling desert race.
Edinburgh man Dion Leonard and the little dog formed an unbreakable bond this summer when the runner was taking part in the Gobi March 4 Deserts race in China.
We are so happy to be together again! ??? @WaaUltra pic.twitter.com/DySpVovohP

— Finding Gobi (@findinggobi) August 25, 2016
The animal accompanied Mr Leonard for over half of the week-long 250km endurance race, and he then launched plans to bring his new four-legged friend back to his Edinburgh home.
But the dog, now named Gobi, disappeared in Urumqi, China, as she was being prepared for quarantine.
Good night from Gobi in China! We've been inundated with messages so hang in there if we haven't got back to you! ? pic.twitter.com/vAkY1XK3lp

— Finding Gobi (@findinggobi) August 25, 2016
Mr Leonard started an online appeal to find the dog and travelled back to China to try and track her down – and they were finally reunited earlier this week.
He and his helpers used posters and local TV and media campaigns to raise awareness about the missing dog.
Speaking from China, he told BBC Radio Scotland: "On Tuesday night I received a phone call around 9pm at night saying, 'We've got Gobi, we think it is her, it looks like her in the posters, come round and have a look'.
Gobi has been found! More details to follow but safe & well! I'm overjoyed! Thank you for all support!! pic.twitter.com/lCSUE06fz1

— Finding Gobi (@findinggobi) August 24, 2016
"Thankfully we went over and as soon as I walked into the lounge she came running across the room and into my arms," he told the Good Morning Scotland programme.
"She was so excited to see me, I knew it was her straight away."
Recounting the time when he first encountered the dog, he said: "We met during a 250km, six-stage, seven-day race across the Gobi desert, hence why she's now known as Gobi.
We bloody well found her!!! pic.twitter.com/tIw5fEIDIg

— Finding Gobi (@findinggobi) August 24, 2016
"She actually joined me for day two, day three and day six, covering half of the race.
"She ran 77 miles during those three stages, she slept with me during the evenings and we just formed this bond that couldn't be broken during the race.
"I knew as soon as the race had finished – and even during it – that I had to make an effort to try and get her back to the UK somehow."
He said that he is looking to move the dog to Beijing and then Heathrow, where she can begin the quarantine process.
"It still will be three or four months before she gets to my home in Edinburgh," he added.