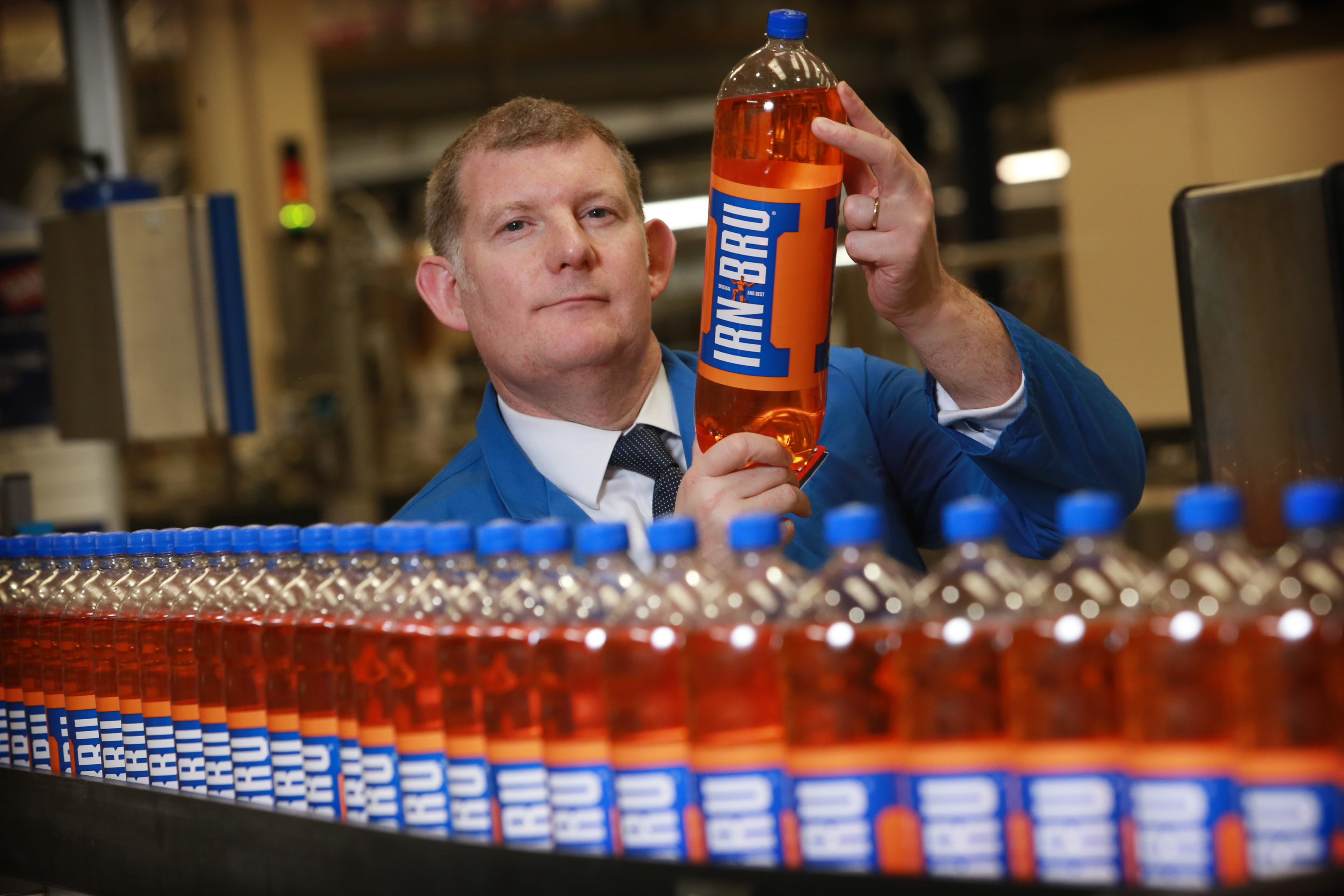 IRN-BRU, Scotland's iconic "other national drink" will have its sugar content lowered.
Producers AG Barr is extending its sugar reduction drive to its best known brand to be in line with changing consumer tastes and preferences.
The firm, that produces and markets some of the UK's leading soft drinks brands, including IRN-BRU, Rubicon and Strathmore, announced a further commitment to reduce sugar across its soft drinks portfolio.
It said that by accelerating its long-standing sugar reduction programme, over 90% of its company owned soft drinks portfolio by volume will contain less than 5g of total sugar per 100ml by the autumn of this year.
This successful reformulation programme now includes the iconic IRN-BRU brand, which will see its sugar content reduced in line with changing consumer tastes and preferences.
Chief executive Roger White said: "Evidence shows that consumers want to reduce their sugar intake while still enjoying great tasting drinks.
"We've responded by significantly reducing sugar across our portfolio in recent years, through reformulation and innovation."
Mr White said the announcement builds on the progress, with the expansion of the successful sugar reduction plans to include IRN-BRU.
"We've worked hard to deliver IRN-BRU's unique great taste, using more of the secret IRN-BRU flavour essence, but with less sugar," he stated.
"We have been making some of the nation's favourite soft drinks for over 100 years.  We will continue to respond to our consumers and adapt to their changing preferences, offering great tasting products that are right for this generation of consumers and the next."