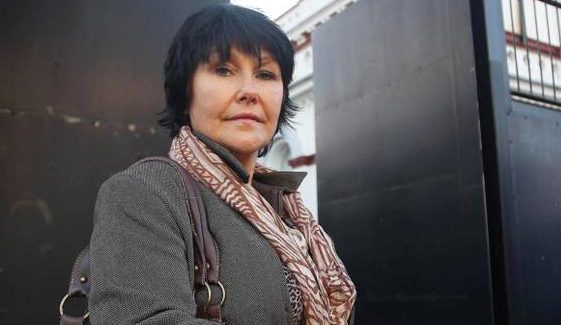 A stalwart campaigner for victims of historical institutional abuse in Northern Ireland has given her "100% support" to a man who says he was abused whilst in the care of a former residential children's home in Fife.
In an interview with The Courier, Margaret McGuckin, 60, said the "horrendous" years she spent in the notorious Nazareth House orphanage in Belfast meant she "totally understood" what Dave Sharp had been through at the former St Ninian's School run by the Christian Brothers in Falkland, Fife.
She has also encouraged other Scottish victims of abuse to come forward.
Margaret, and fellow abuse victim Kate Walmsley, originally from Glasgow, travelled to Scotland this week to support Mr Sharp, and other abuse survivors, who held a vigil outside the start of the Scottish child abuse inquiry in Edinburgh.
She represented Savia (Survivors and Victims of Institutional Abuse) which was established following the 2009 publication of the Ryan Report, which uncovered a shocking litany of historic abuse in the Republic of Ireland.
The group successfully lobbied the Northern Ireland Executive for an inquiry into historical institutional abuse of children in residential care homes in Northern Ireland.
Margaret, who has previously told of children being tortured with boiling water by sadistic nuns in Belfast during her childhood, said: "We've all been through the same institutions and most likely experienced the same abuse etc.
"We don't believe the apologies that have been issued by institutions in Northern Ireland are sincere. We think it's just because they are being brought to book now. It's also too late for many of our victims.
"We wished it would have been different and our hearts were bursting with hope at the start of the Northern Ireland inquiry. But at the end of it still there's been no action. An apology is nothing without action.
"We know it'll be the same here."
Margaret said the Northern Ireland investigations were about sexual, physical, mental, emotional abuse and neglect.
But many of the victims and accused were "dead and gone" and justice, so far, was lacking.Her own brother was still in care because of the long term mental consequences of the abuse he suffered.
She added: "It's just unbelievable how it was allowed to go on. The cries of the children were never heard and never heard as adults, many of whom have now passed away.
"We want to get across this is not just about sexual abuse. It's physical, mental and emotional abuse and neglect.
"What we want to achieve most is to compensate our children, because it's all about inter-generational trauma. Because of what we've come through, that has seeped right down to our children. They understand me better now and have forgiven me more because they have seen the news and heard me talk about what we went through.
"Before that we were never able to love because we never received it. It was all put downs and humiliations, the physical abuse. It was all we ever knew.
"Survivors in Scotland will have been through the same thing."
Awareness
The Scottish Child Abuse Inquiry, which was set up on October 1 2015 and held its first public session on Wednesday, aims to raise public awareness of the alleged abuse of children in care during the 1960s, 70s and 80s.
Over 60 institutions including top private schools are being investigated over a period expected to last four years, with recommendations for the future expected on how to improve the law, policies and practices in Scotland.
Amongst those being investigated are two Dundee institutions both closed down in the early 1980s: the Balgowan List D School and the Roseangle Orphanage (St Vincents).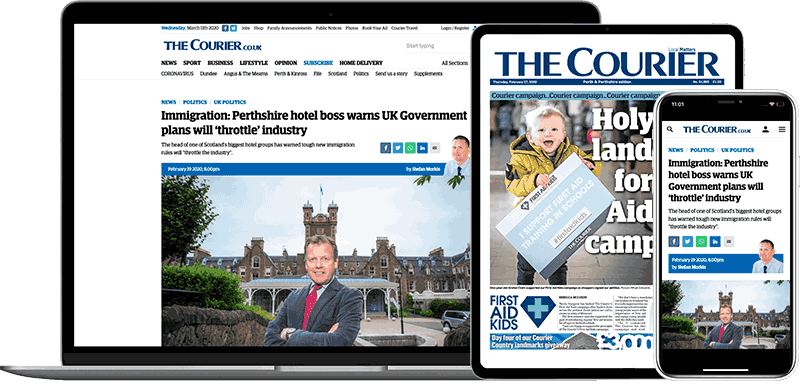 Help support quality local journalism … become a digital subscriber to The Courier
For as little as £5.99 a month you can access all of our content, including Premium articles.
Subscribe