With Scotland's Year of Young People 2018 under way, Michael Alexander spoke to several young people from Tayside and Fife to find out what it means to them.
It's been described as an opportunity for generations to come together and celebrate Scotland's young people.
Now, with the Year of Young People 2018 well and truly underway, young people and youth groups are already using the initiative as a platform to give them a stronger voice, showcase their talents, and ultimately create a more positive perception of them in society.
Young people's voices have been at the heart of the Year since 2015 when the Scottish Government commissioned three youth organisations – Children in Scotland, Scottish Youth Parliament and Young Scot – to directly engage young people to co-design what shape Year of Young People 2018 should take.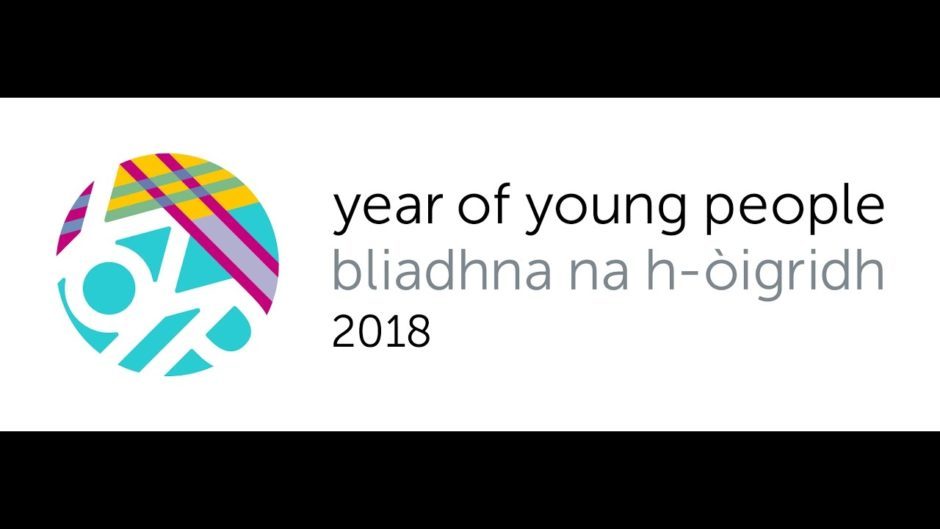 The result is a year of activities centred around the themes of culture, education, enterprise and regeneration, equality and discrimination, health and wellbeing and participation.
One teenager who knows all about young people being "tarred with the same brush" is 17-year-old Matthew Johnston from Dundee.
Raised in the Douglas area of the city, he knows many young people who have grown up with low aspirations in life and who are often "written off" simply for being young or being from a challenged socio-economic background.
However, while Matthew says there's no doubt Douglas does have a "reputation for stabbings and drugs", it's also a close knit community where young people contribute hugely  – and with the right opportunities to channel enthusiasm into something positive, stereotypical generalisations can be broken.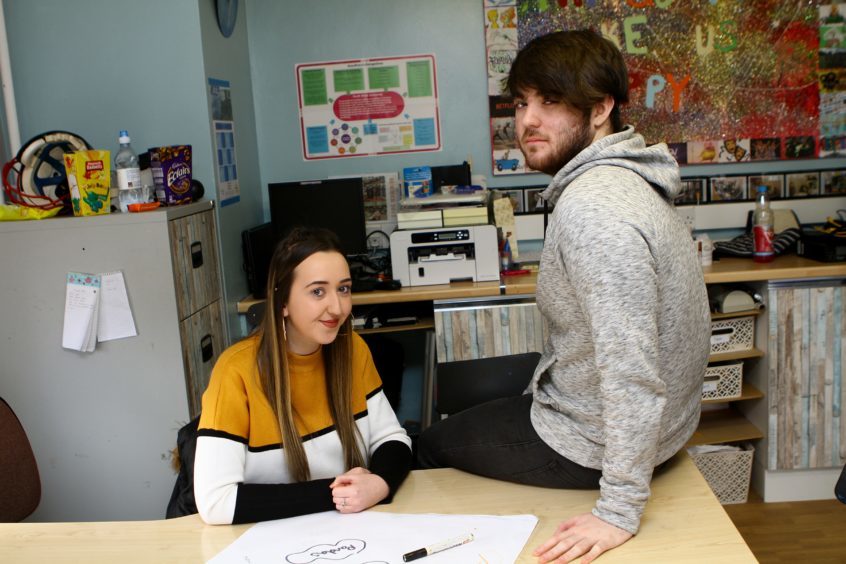 As caretaker and youth worker with Douglas-based Rock Solid Dundee, based in his local church, the former Craigie High School pupil is spearheading the charity's involvement with the Year of Young People Dundee Design Parade which takes place on May 26 as part of Dundee Design Month.
The project led by the UNESCO City of Design Dundee team is a celebration of design and its positive impact on Dundee and its sister cities from the UNESCO network.
Aimed mainly at young people between the ages of eight and 26, the parade aims to introduce young people from youth groups within various Dundee communities to the creative design process and give them the opportunity to have fun while doing so.
"The idea is that Dundee's sister cities of design from across the globe are sending us items representing their design story, ranging from bamboo to toy cars," explains Matthew.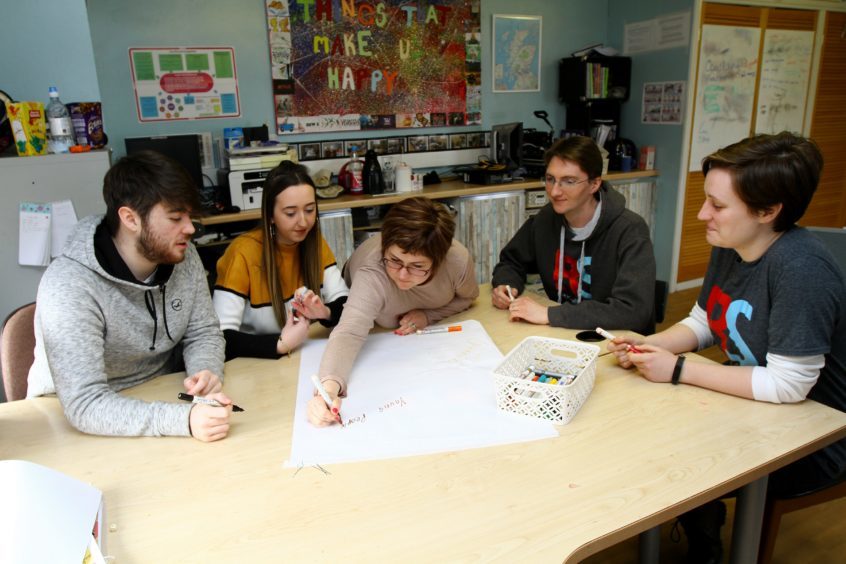 "After receiving these items, they will be distributed to youth groups to inspire them to create their parade contributions. Young people will be presenting the parade items created by themselves, with the help of their group leaders and designated designers."
Also participating is Dundee University student Kelsey McLellan, 20, who is doing a Community Learning and Development placement with Rock Solid.
The former Braeview Academy pupil, who grew up in Whitfield, says: "Young people should get more recognition and be encouraged to get more involved in stuff. It's great to see people and communities working together to get young people off the streets and doing something positive."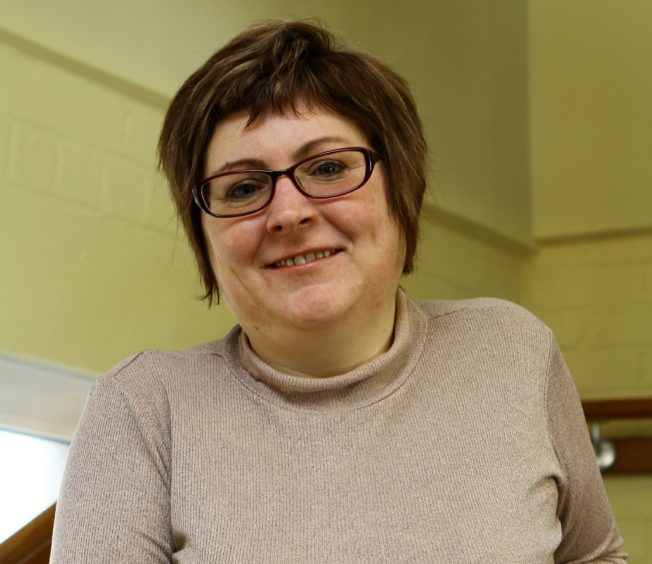 Rock Solid development manager Audrey Thomson, who would like to hear from any Dundee young people wishing to get involved in the parade, adds: "Young people are obviously our future and have so much to contribute.
"If we are going to rebuild communities and look at giving communities more ownership over which way things are going, young people should be at the heart of that. With older peoples' knowledge and younger persons' enthusiasm, you can get results."
Young people will also take over Creative Dundee's well established Pecha Kucha Night in May.
Comprising a fast paced presentation of 20 slides each lasting 20 seconds, it is regularly attended by 400 people from across Scotland while thousands of people from around the world tune in to the live stream.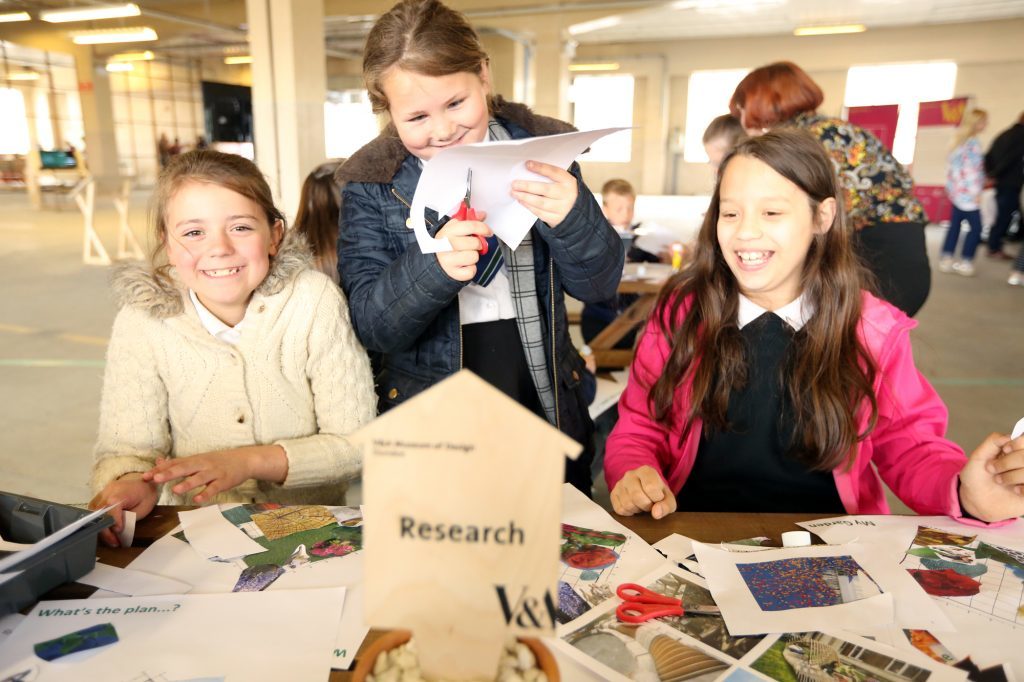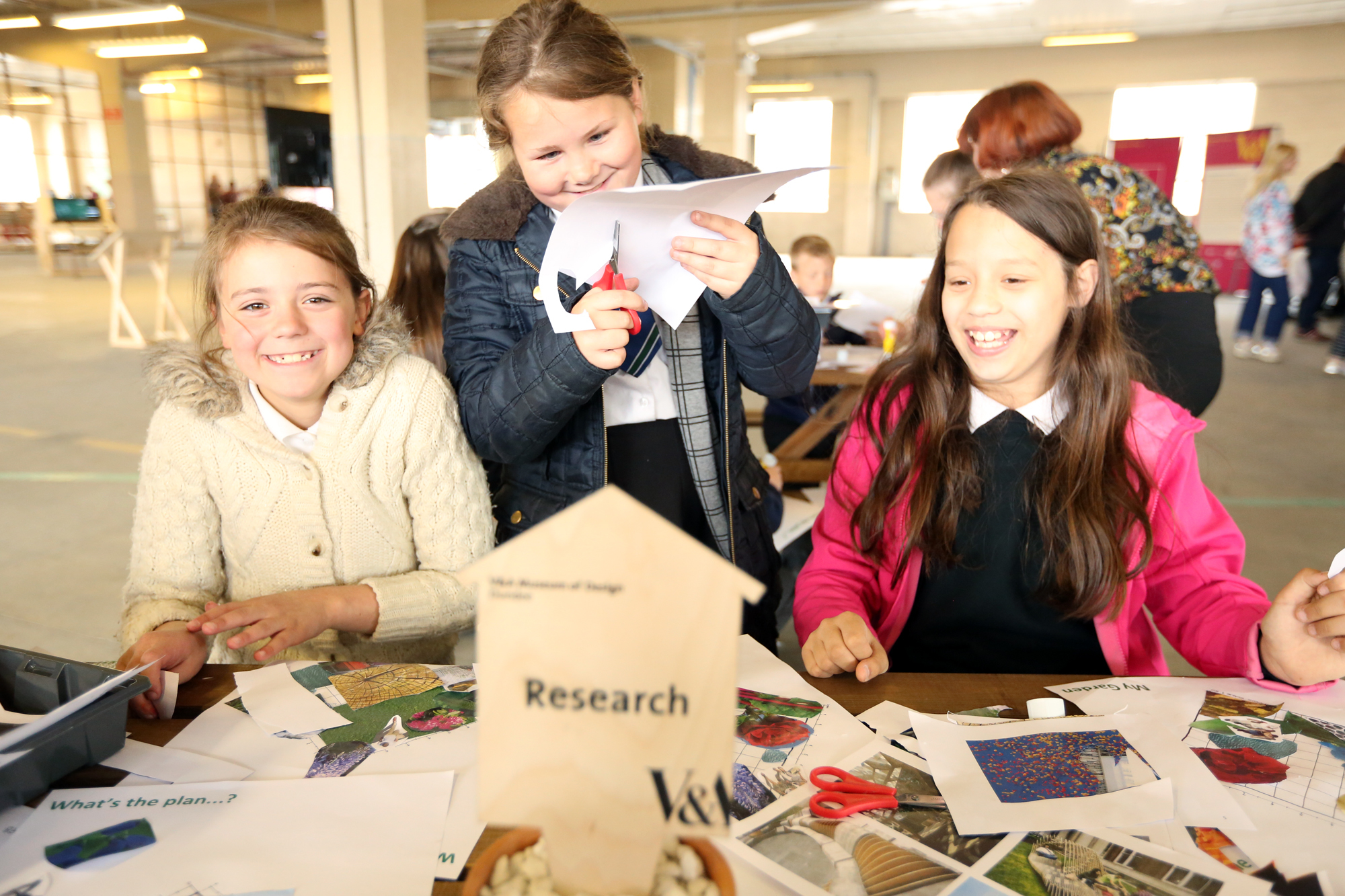 This year's takeover will include young people sharing what they do, what they are passionate about and their perspectives on life in Dundee and Scotland.
It will also include all aspects of the event preparation. This includes the design of the event promotional graphics, stewarding, technical support and event delivery.
"By using the Pecha Kucha platform to share thoughts nationally and internationally, viewers and participants will better understand how young people are an integral part what makes a successful, inclusive and creative city," says Juraj Ciernik of Leisure & Culture Dundee.
The concept of communities and young people working together locally, nationally and internationally is also important to Perth-raised Erin Fowler, 19, a former pupil of St John's Academy, who is a first year geography student at Glasgow University.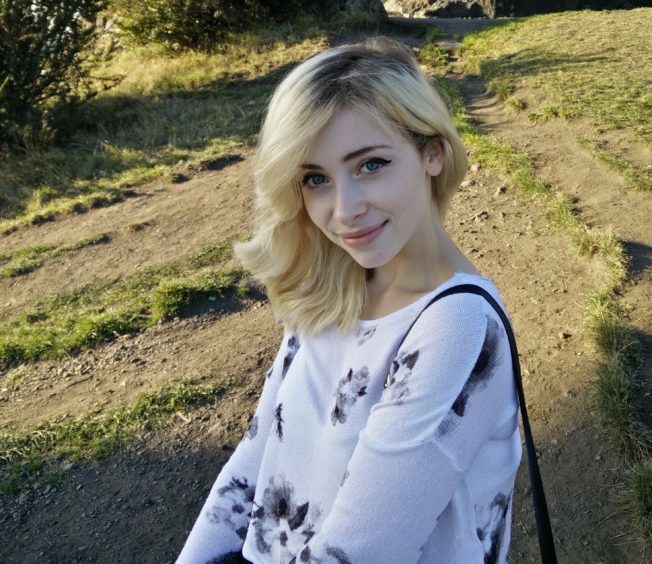 She has volunteered with the Perth-based Royal Scottish Geographical Society in the past, most notably as the sub editor for the Young Geographer magazine which the society published last year.
Moreover, the RSGS, which is supporting the YOYP, has just committed to support Erin on a research adventure she has planned with Glasgow University to Trinidad this coming summer.
She sees the Year of Young People as an important reminder that young people are the future and should have more of a say when it comes to politics and issues such as tackling climate change.
She says:  "Youth representation is needed now more than ever when you look at what's going on in the world with politics, geography and climate change.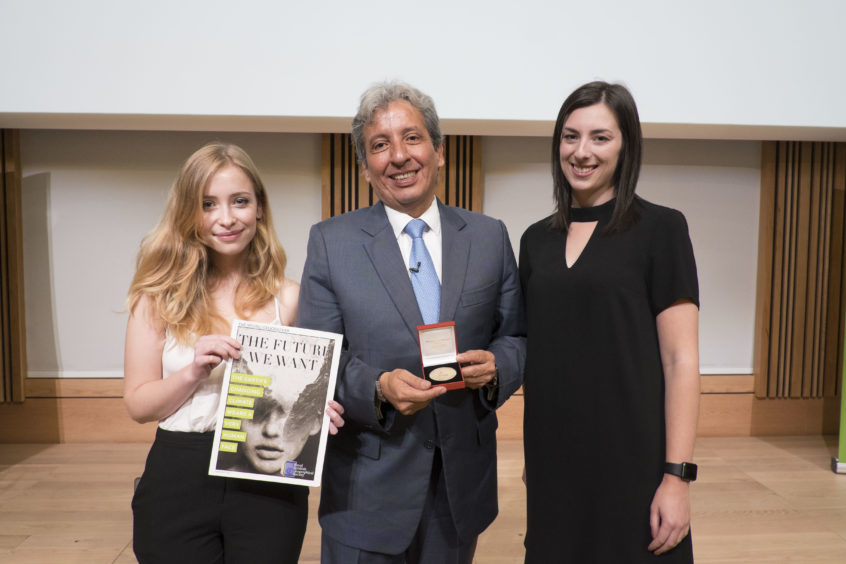 "Older people are making decisions and putting forward policies, without really consulting with younger generations, when in reality it's the younger generations who will face the repercussions of these policies.
"I feel like it's so important for young people to feel included so we can help shape our future.
"We need to change this weird consensus that climate change is not an issue – we are not going to be able to sustain the lives we are leading unless we make changes."
In Fife,  Cupar Youth Café is another group committed to enhancing and creating new opportunities for young people as part of the year.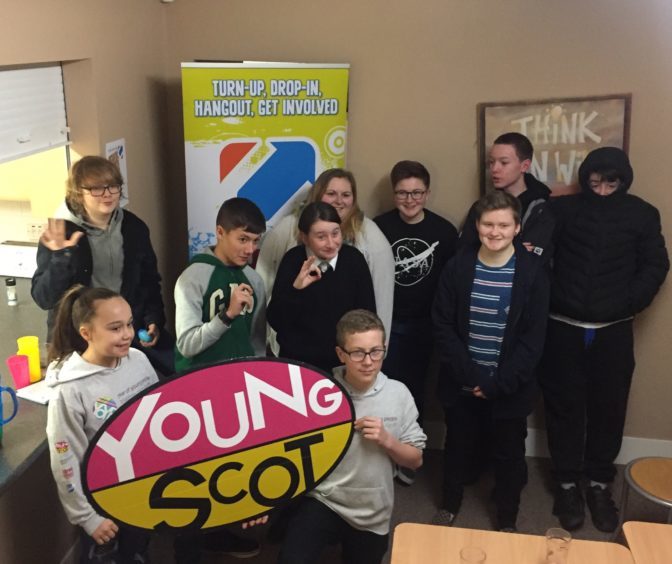 It has secured around £5000 to deliver new projects including a song writing and music recording session to raise awareness of smoking and to adopt a preventative approach; the Cupar Identity Inc. Art Project which highlights the importance of the LGBT youth community in rural areas, and creation of a new youth forum which aims to celebrate the achievements of local young people.
Young Scot Year of the Young People Ambassador for Fife Lara McDonald said: "The aim of YOYP is to inspire and celebrate our young people and it is great to see Cupar Youth Cafe encouraging Fife's young people to achieve their full potential."
Also supporting the Year of Young People is Ben Staal, 17, of Cupar.
The Bell Baxter High School prefect, who is also an Explorer Scout, juggles school with a job as a lifeguard in St Andrews and is in the midst of completing his Duke of Edinburgh Award.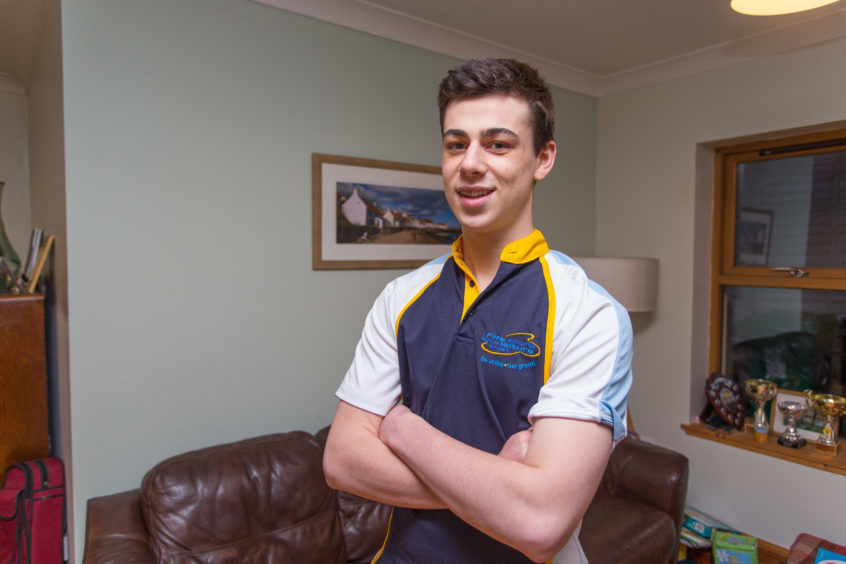 The amateur photographer and Cupar Pipe Band member with ambitions to go to Nautical College in Glasgow or join the Merchant Navy, is heavily into sailing and volunteers with the Ocean Youth Trust Scotland (OYT).
It's through this that he is supporting the YOYP by helping give young people from disadvantaged backgrounds confidence-building experiences sailing the high seas on tall ships.
"I think it's important for young peoples' voices to be heard because we are the people of tomorrow," he says.
"We need to have a say in what happens today as it sets the foundations of what happens tomorrow.
"It's really good being a young person in 2018 because there are a lot of opportunities available. But there are plenty challenges as well."