Michael Alexander speaks to author Mary Horlock about her First World War Dundee-based artist-soldier great grandfather Joseph Gray who is the focus of her new book.
He was the Dundee-based artist and soldier whose illustrations appeared in the press during the First World War and whose paintings were bought by museums – including The McManus where his original work 'After Neuve Chapelle' hangs.
But was Joseph Gray's greatest accomplishment actually what and how he hid?
The question has been raised by Gray's great grand-daughter and renowned author Mary Horlock who has written a memoir of the artist and camouflage pioneer which explores love and war, and the deceptions they inspire.
A graduate of South Shields art college, Gray ended up in Dundee when he secured his first job as an illustrator with the Dundee Advertiser newspaper.
Upon the outbreak of war in 1914, he and several other editorial colleagues joined the 4th battalion The Black Watch and sent home sketches at a time before official war artists.
His larger paintings followed later when he was invalided out after being shot by a sniper and went down with rheumatic fever before he settled in Broughty Ferry with his wife.
But during the Second World War he found a new creative outlet, the art of camouflage and how it could save lives.
"My grandmother loved to talk about Joe Gray – my great grandfather – and we always had his paintings around as we grew up," said Mary, a former curator at the Tate Gallery Liverpool and Tate Britain, who studied history and history of art at university.
"Of course I never knew him because he was dead before I was born. He became this really kind of interesting abstract figure in a way.
"What interested me particularly is he's that particularly tragic generation of men who served in both world wars.
"But what struck me was that he had gone from one war being an artist fighting in it to the Second World War where he was still fighting in a way but it was a completely different job – it was this camouflage. That really interested me. It just became this thing I had to do to pin Joe's story down."
Growing up surrounded by Joe's paintings, Mary recalls the "shifting verbal account of his life passed from one generation to the next".
The story goes that when war art work ran out in the early 1920s, he moved to London where the family fractured after he had an affair.
Through Mary's research, however, it was finally possible to clarify for the first time what he did where, when and how.
"It was about me going back and putting all the stories together like a jigsaw," she said, "and it seems his camouflage expertise came quite naturally by the time he got to the Second World War."
Mary explained that during the First World War, because he was an artist, his commanding officer put him on duty as an observer and scout.
This involved going close to enemy lines to draw maps. To achieve that he had to be well hidden – well camouflaged.
"It was half surviving – there was an element of luck and how much you could hide," she added.
During the Depression of the 1930s, however, and having experienced early aerial surveillance in the First World War, he became "obsessed" with German rearmament.
At a time when he was also selling work to London's Imperial War Museum which had an amazing store of war artefacts including First World War camouflage, he started thinking about how camouflage could be used in the 'next' war to hide – not just men – but factories and cities from bombs.
"It was a pretty eccentric obsession -Joe was thinking of camouflage as defence, as a way of hiding things," said Mary.
"He wasn't alone. There were various artists writing to the Times in the 1930s suggesting ways to camouflage the Thames."
Joe became involved in secret work to develop camouflage for the war effort. Two of his 'camouflage friends' were Peregrine and John Churchill – nephews of Winston Churchill.
"They were really passionate about camouflage," she said.
"They saw it as something that could protect lives in a cheap way.
"The reason that artists like camouflage is it's quite mysterious. It's trickery. It's magic. You think you see something and then you don't. Of course for artists that is brilliant – that you can show there's more to art than meets the eye."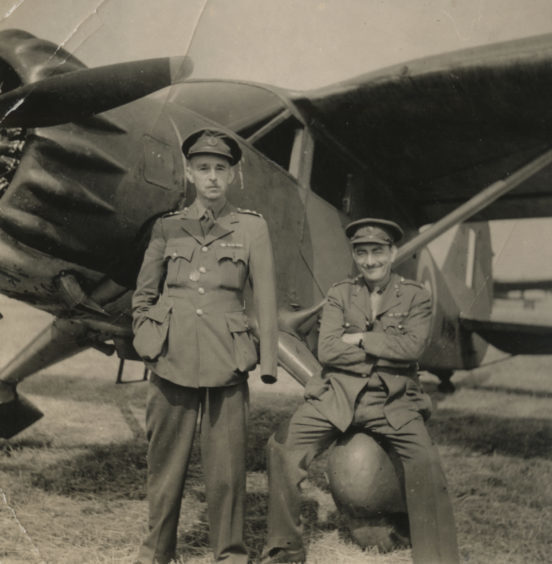 Mary describes this as a "multi-layered story" about art and camouflage, love and war. But it also investigates the developing art of camouflage between the two world wars and casts a wider light on the unlikely and often very unmilitary people who made it happen.
She added: "In the book I try to be quite balanced.
"I'm not saying he's a big hero or anything like that.
"I think there are much braver and stronger stories.
"But it is a really interesting story of how an artist tries to prove himself that he's not just foppish artist who can do one thing. It's nice to bring his unusual life back into focus."
*Joseph Gray's Camouflage by Mary Horlock, published by Unbound, is on sale now, priced £20.