Locals across Tayside and Fife could enjoy one of the hottest early May bank holidays on UK record.
Forecasters said the mercury will "peak" next Monday with highs of 27C or more possible in the south-east of England.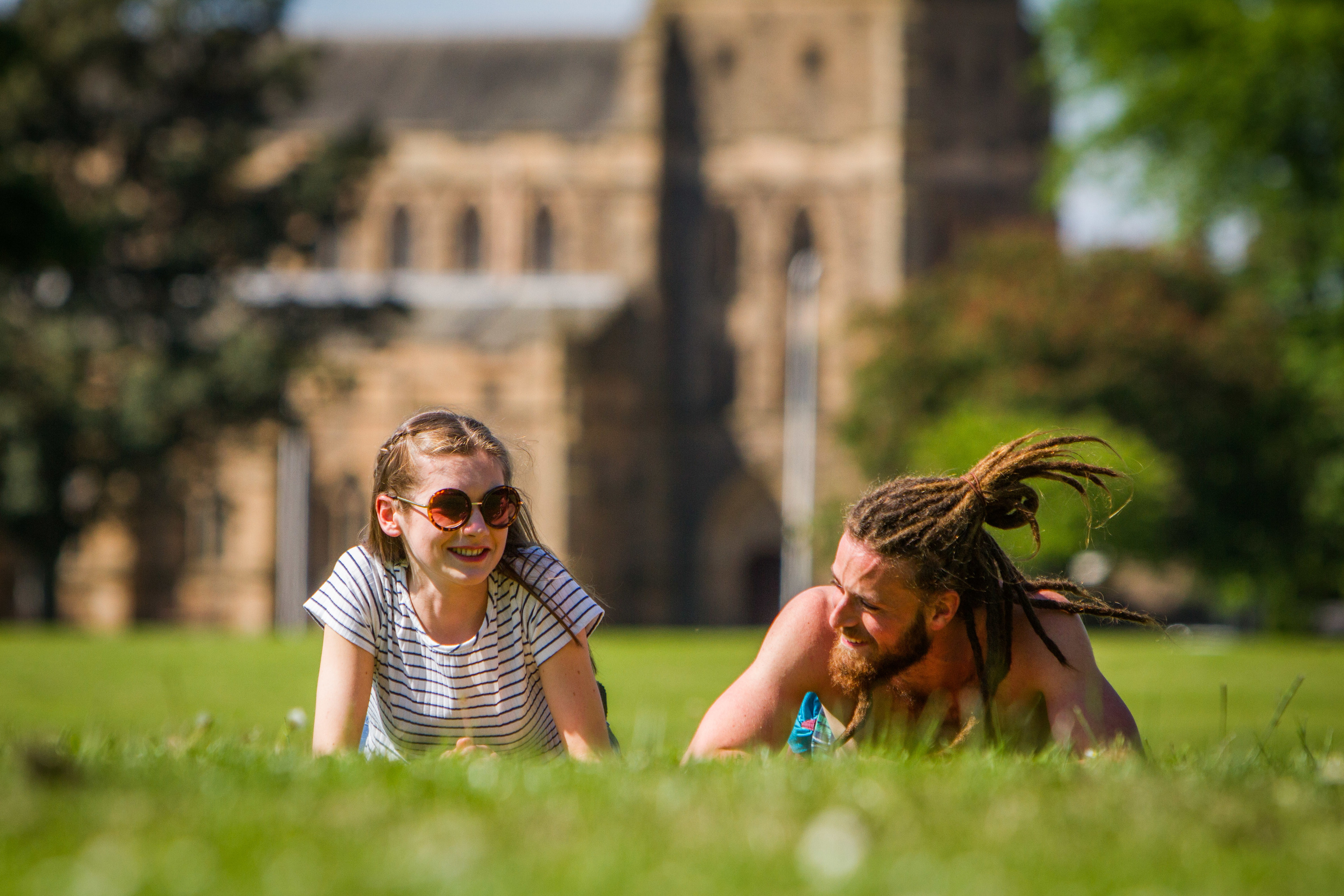 And Courier Country could enjoy the rising temperatures – should cloud from a weather front affecting the west coast steer clear of the local area.
Scotland's hottest early May bank holiday Monday was in 2008 when temperatures rose to 23.2C at Inverailort. The hottest weekend temperature recorded was 23.3C at Graycrook.
Met Office records for the date only stretch back to 1978 when the May bank holiday Monday came into existence.
And parts of Tayside and Fife could reach up to 21C if the skies stay clear come Monday. Locals could also enjoy warm weather on Saturday and Sunday.
Met Office meteorologist Nicola Maxey said: "The west coast isn't doing well but the east coast isn't too bad.
"In the south and the south-east, certainly, by bank holiday Monday you are looking at temperatures in the mid-to-high twenties, but it depends on the cloud build-up. There is certainly a weather front affecting Northern Ireland and the west coast.
"As we go through Saturday, Sunday and Monday there is quite a bit of cloud ahead of that front as well.
"So if you have the cloud build-up you are going to see temperatures in the mid-teens, 14C or 15C, but with a good break in the clouds you could well see 18C, 19C or 20C. It really is dependent on that cloud cover situation and some good breaks in the cloud.
"The east side is remaining relatively dry, there is perhaps a chance of the odd shower around on Sunday midday. But the temperatures really are dependant on your cloud cover.
"With ideal conditions, temperatures (could be) in the high-teens or touching 20C to 21C. Monday will certainly see the peak of the temperatures.
"The south-east corner really will see these higher temperatures. On Monday in London is could be 22C – 23C. With ideal conditions it could be 26C – 27C.
"For Monday, the highest (Scottish) spring bank holiday Monday was 23.2C in 2008 in Inverailort. But the bank holiday has only existed since 1978.
"It is quite a short record. For the weekend as a whole it is 23.3C at Greycrook."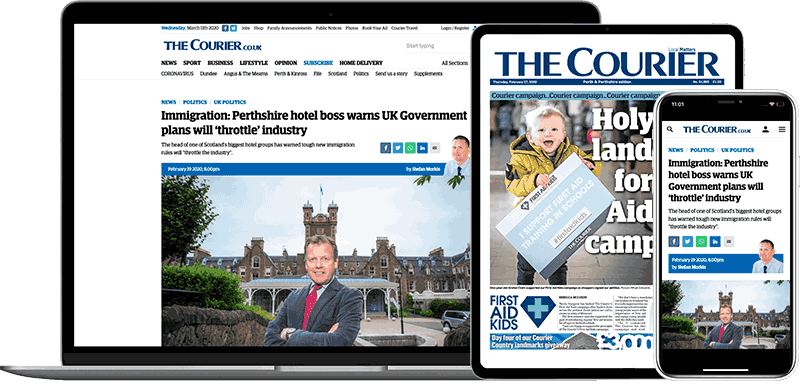 Help support quality local journalism … become a digital subscriber to The Courier
For as little as £5.99 a month you can access all of our content, including Premium articles.
Subscribe