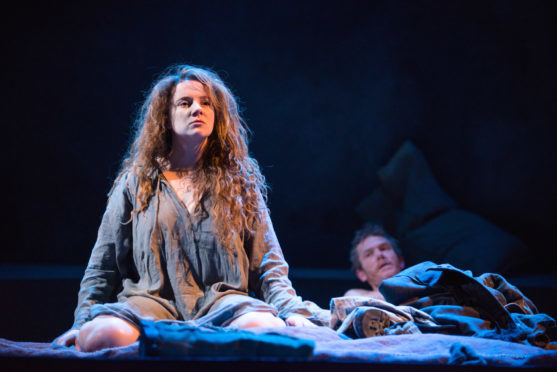 Theatres across Tayside have been nominated for top prizes in this year's Critics Awards for Theatre in Scotland (CATS) competition.
The newly refurbished Perth Theatre, which opened its doors to the public for the first time in more than three years last December, will host this year's awards on June 10.
Perth has been nominated in six categories across three separate productions – Jessica Hardwick is shortlisted in the Best Female Performance award, Lu Kemp is shortlisted for the Best Director Award, Jamie Vartan and Simon Wilkinson are shortlisted for Best Design, and the performance is also shortlisted for the supreme award, Best Production.
Joseph Arkley is nominated in the Best Male Performance award for the title role in Richard III, and acclaimed composer Gareth Williams is shortlisted for the Best Music and Sound award for The 306: Day.
Pitlochry theatre's version of The Monarch of the Glen at Pitlochry by Peter Arnott has been shortlisted in the Best New Play category and Dundee Rep Theatre has been nominated for Best Ensemble for its production of August: Osage County.
Mike Griffiths, interim chief executive of Horsecross Arts, the creative organisation behind Perth Concert Hall and Perth Theatre, said: "We are delighted to have so many CATS nominations in our first season back in the newly reopened Perth Theatre."
CATS co-convener, Joyce McMillan, said: "It is a huge pleasure to see Perth Theatre firing on all cylinders again, after its three-year rebuilding programme.
"We are especially pleased to be holding the ceremony at Perth this year, to celebrate the tremendous work that's been done to make that much-loved theatre into a brilliant 21st century resource for the Perth area, and for the whole of Scottish theatre."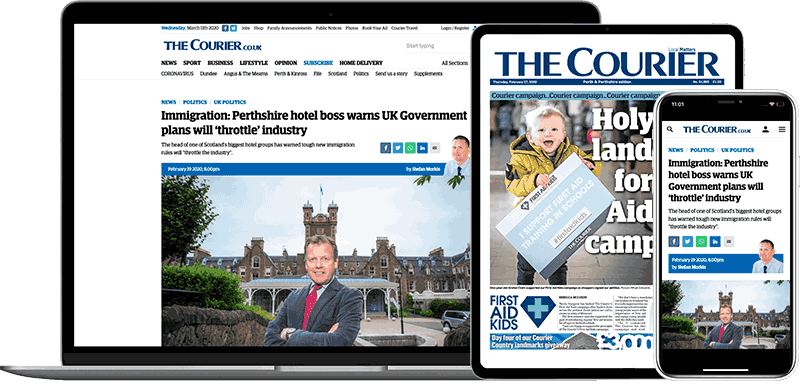 Help support quality local journalism … become a digital subscriber to The Courier
For as little as £5.99 a month you can access all of our content, including Premium articles.
Subscribe