This is the moment rescuers saved a dog which fell off a cliff while chasing a rabbit.
Freya the Labradoodle was being walked by her owner near Eyemouth when she took after the animal at about 9pm on Tuesday.
A local fisherman soon reported hearing a dog "howling" from the base of the cliffs near the Berwickshire town's caravan park.
The Eyemouth RNLI inshore lifeboat was called to the scene and located the distressed pooch, who was remarkably uninjured despite the ordeal.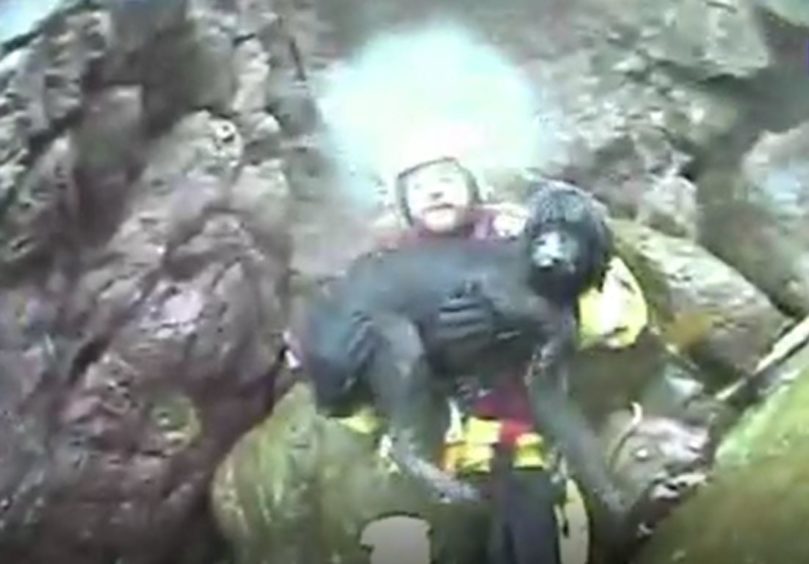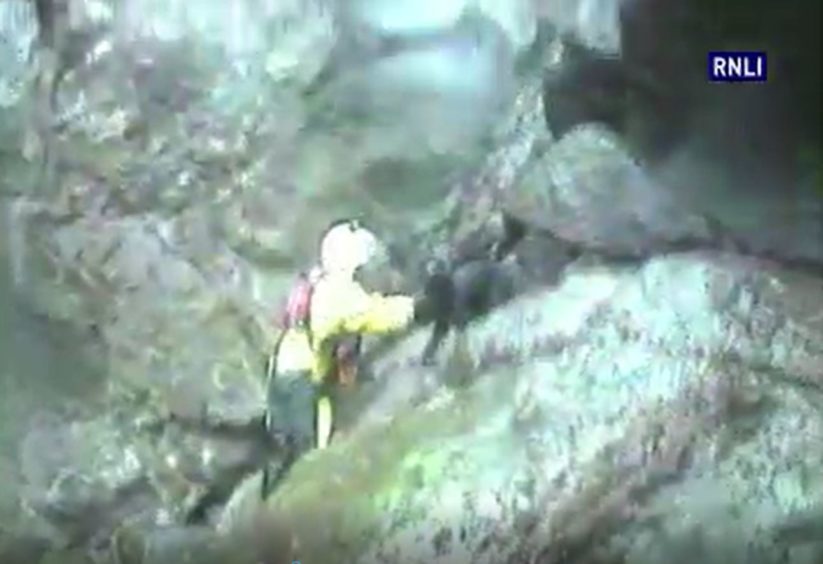 Footage shows lifeboat crew member Owen Mark rescuing Freya.
She was reunited with her owner at the lifeboat station.
A statement from the RNLI said: "The Eyemouth RNLI inshore lifeboat was launched by the UK Coastguard at 9pm on Tuesday, June 19 2018, after it was reported that a dog had suffered a cliff fall.
"Labradoodle, Freya, was out for a walk with her owner when she chased a rabbit near a cliff edge and disappeared from view.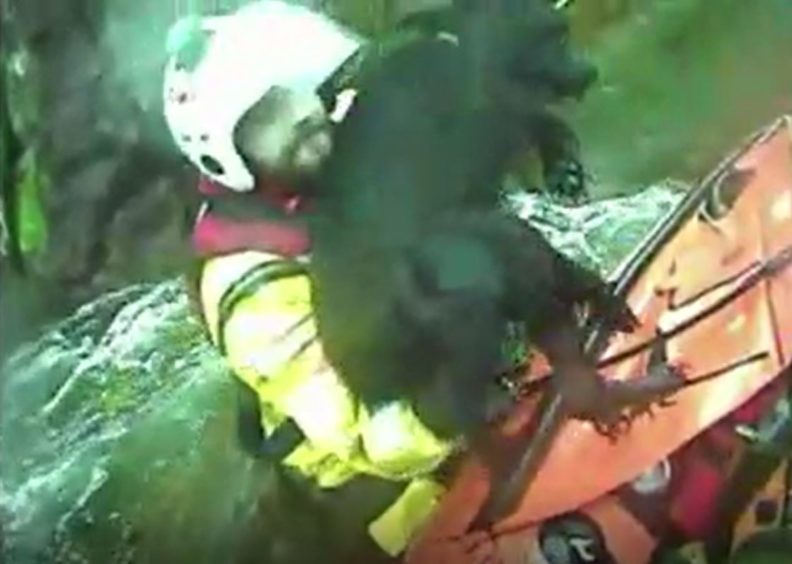 "Meanwhile, a local fisherman reported hearing a dog howling from the base of cliffs near Eyemouth caravan park.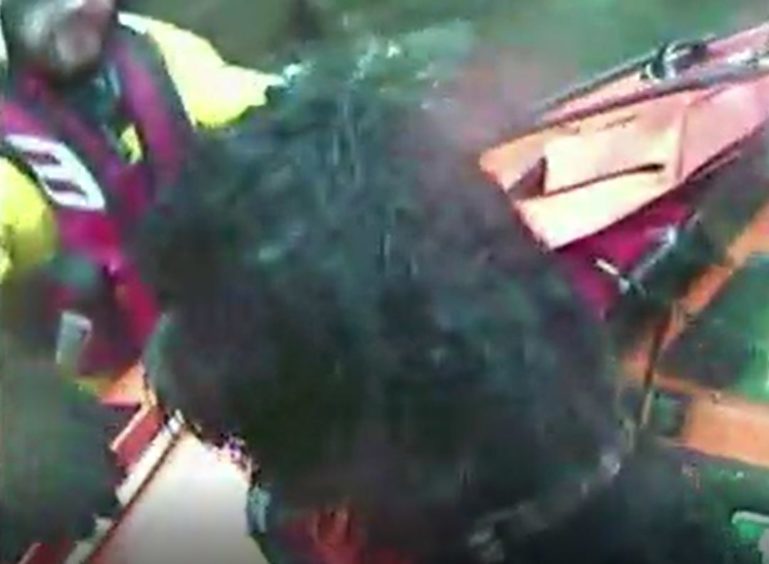 "The inshore lifeboat (ILB) arrived on scene and quickly located Freya. One of the crew went ashore and Freya, thankfully non the worse for her fall, was very glad to see them and happily boarded the ILB.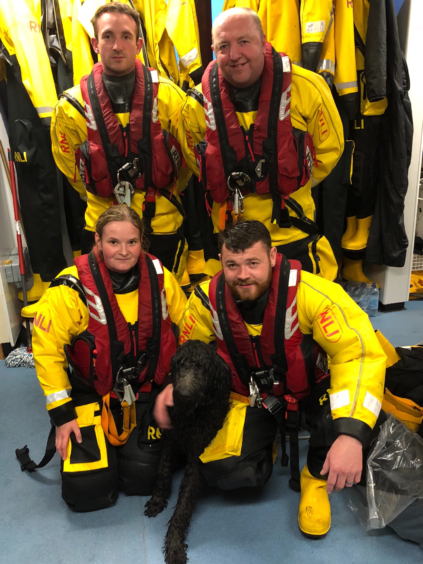 "The lifeboat then brought Freya back to the station, where she was reunited with her relieved owner."