A Scots farmer enlisted the help of his livestock to propose to his bride-to-be.
Instead of getting down on one knee, Chris Gospel and his cow Curlytop teamed up to ask Eilidh Fraser to marry him.
As reported in the Evening Express, the 30-year-old from Strichen, Aberdeenshire, wrote the words "will you marry me?"onto the side of the animal using a livestock marker.
Mr Gospel then asked Miss Fraser to join him in checking the livestock.
She said: "Chris just said, 'do you want to go check the cows?' and I was not expecting anything.
"We have this one cow, her name is Curlytop, and (she) is an affectionate cow – she's like a big pet.
"She comes running to us and I see she has something blue on her. Curlytop turns and it says 'will you marry me'. It was a complete surprise."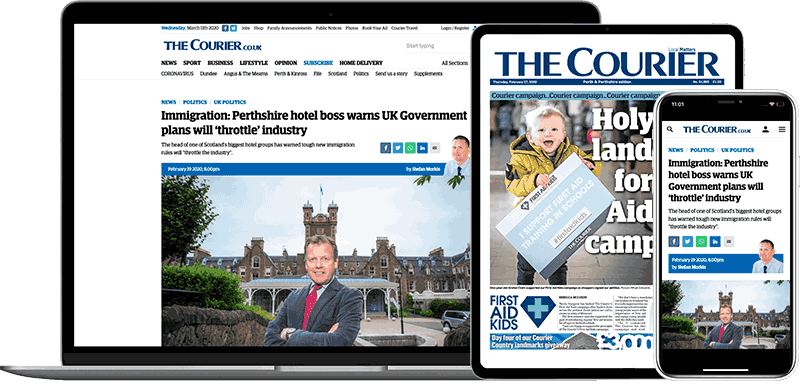 Help support quality local journalism … become a digital subscriber to The Courier
For as little as £5.99 a month you can access all of our content, including Premium articles.
Subscribe