PICTURES: Readers shared their brilliant Halloween creations with us…here's a selection of the smartest and spookiest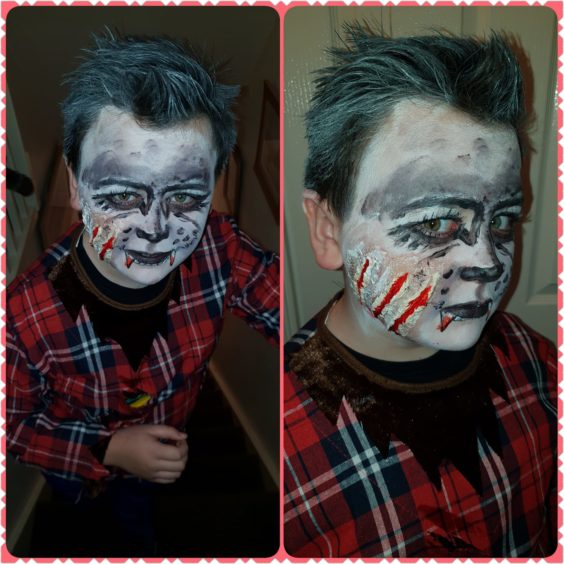 There was no shortage of Halloween horrors out and about across Courier Country on Wednesday night.
From Dundee to Dunblane and Aberfeldy to Arbroath, all manner of bloodcurdling ghosts and ghouls were stalking the streets.
From perfect little pumpkins to wicked witches and more than a few zombies, little was left to the imagination.
The costumes were not even confined to the kids, with several normally docile dogs being turned into horrific hounds for the day thanks to canine costumes.
We asked for your pictures and received dozens of terrific submissions, a selection of which we have featured here and in today's paper.