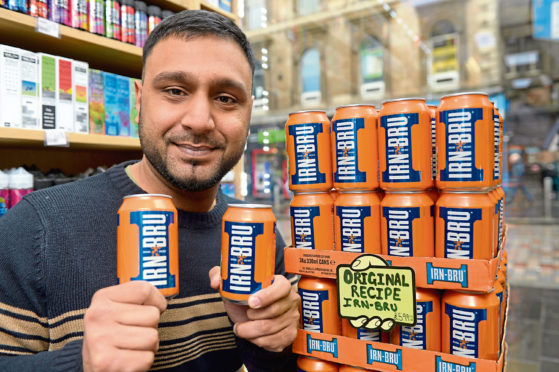 A corner shop selling original recipe Irn Bru for £5.99 says the coveted drink is 'like stocks and shares' – with the price going up by a quid when supply is low.
Newsxtra Newsagents in Glasgow city centre cut its prices two days ago when they found a new supplier of Scotland's other national drink – and is now selling cans for £5.99 each.
The price had been inflated to £6.99 previously as stock diminished, but corner shop bosses do not want customers to feel they are being fleeced.
And when they ran out for three days, nearly 40 people came in asking for the hard-to-come-by drink.
Shop manager Ali Baig, 32, said: "Now it's £5.99, but while stocks were low we were selling it for £6.99.
"The price is dictated by supply and demand.
"When stock was low, we put the price up.
"Then we came across a new source, and we were able to put the price down.
"It is not just about cash, it's about availability.
"This morning someone came in and bought five cans, at £5.99 each.
"We've had suppliers phoning us up, sometimes they ask ridiculous prices.
"We want to charge a fair price, we don't want people to think we are profiteering.
"As soon as we get another supplier we are able to put the price down – two days ago it was £6.99.
"It's the way that stocks and shares go, anything is dictated by supply and demand."
Staff at the shop have to exercise caution when they approach a new supplier, and do a random taste test to ensure the drink is legit.
And as the corner shop opens for 24 hours, workers are used to drunk people stocking up in the early hours of the morning in preparation for their hangovers.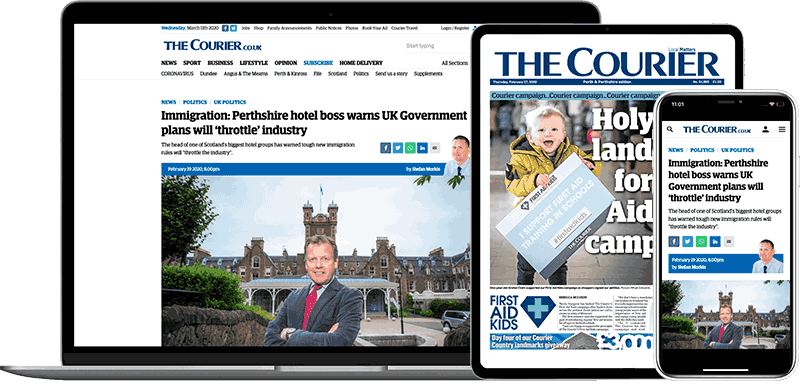 Help support quality local journalism … become a digital subscriber to The Courier
For as little as £5.99 a month you can access all of our content, including Premium articles.
Subscribe