Filming on the latest James Bond film is believed to be taking place in the Scottish Highlands.
Crews from the blockbuster production, which will once again star Daniel Craig as 007, are said to have started work on the movie near Aviemore on Monday.
Speculation is rife that filming will focus on the area around Ardverikie House, Laggan.
The Press and Journal has also reported that a "container" hotel is being constructed near the Highland town which can accommodate a crew of about 300 people.
Photos have emerged of hundreds of temporary rooms which have appeared in an Aviemore car park.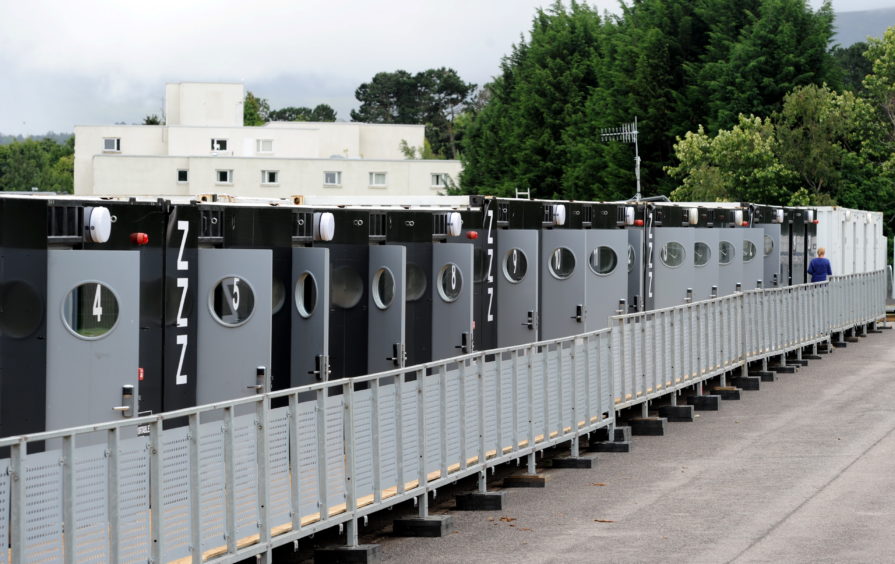 STV 's 6pm Monday news bulletin included footage appearing to show a car chase being filmed near Aviemore.
It is not the first time a James Bond film has been set in Scotland with the finale of Skyfall being filmed around Glen Coe and Glen Etive.
Bond 25 will also star Rami Malek, Ana de Armas and Léa Seydoux. It is being directed by Cary Fukunaga, who created True Detective.
Highlanders hope the production will lead to a multi-million pound boost to the region's economy.
Bond 25 is due to be released in the UK in April next year.