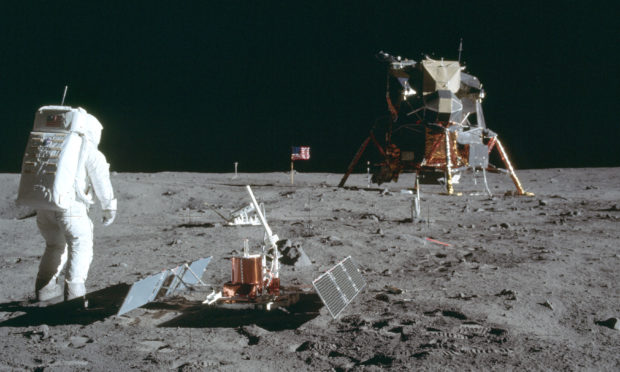 When astronauts walked on the moon 50 years ago today, they made history and people around the world watched in awe.
Except reporters at The Courier, who pointed out in bold letters that Apollo 11 only managed a "near perfect landing", four miles off-target.
Despite being arguably the defining moment of the 20th Century, the news was placed modestly on page nine of the Monday July 21 edition of 1969, although in those days, the front page was devoted to adverts.
The article's sub-heading may have pointed out the landing was off-target but the following introduction praised the success of Neil Armstrong and his team.
It read: "The American astronauts landed safely on the moon last night only four miles off target after a near perfect touchdown.
"With the cool efficiency and lack of emotion which has marked the historical journey of Apollo 11, Neil Armstrong and Edwin 'Buzz' Aldrin told mission control and the world 'it looks like a collection of every variety of shape, angularity, granularity – a collection of about every kind of rock'."
It also recounted how Armstrong turned back to look at Earth, describing it as "bright and beautiful".
In another sign of the times, there was only one image to accompany the coverage, and it was an artist's impression rather than the screeds of photographs newspaper readers have become accustomed to.
Fifty years on from the Apollo 11 mission, Nasa remains the only organisation to ever land a man on the moon.
This week astronaut Michael Collins returned to the exact spot where he flew to the moon with Armstrong and Aldrin.
Trump meets Apollo 11 astronauts on 50th anniversary of moon landing
He did so alone – Armstrong died in 2012 and Aldrin cancelled – but said he wished his two moon walking colleagues could have shared the moment at Kennedy Space Centre's Launch Complex 39A in Florida, the departure point for humanity's first moon landing.
Collins remained in lunar orbit, tending to the mothership during the launch, while Armstrong and Aldrin landed in the Eagle and spent two and a half hours on the lunar surface.
The reunion at the Kennedy firing room by past and present launch controllers – and Collins – kicked off a week of celebrations marking each day of Apollo 11's eight-day voyage.
At the Air and Space Museum in Washington, the restored spacesuit Armstrong wore went back on display, complete with lunar dust left on the suit's knees, thighs and elbows.
On hand for the unveiling were US vice-president Mike Pence, Nasa administrator Jim Bridenstine and Neil Armstrong's oldest son Rick.
A fundraising campaign took just five days to raise the $500,000 needed for the restoration.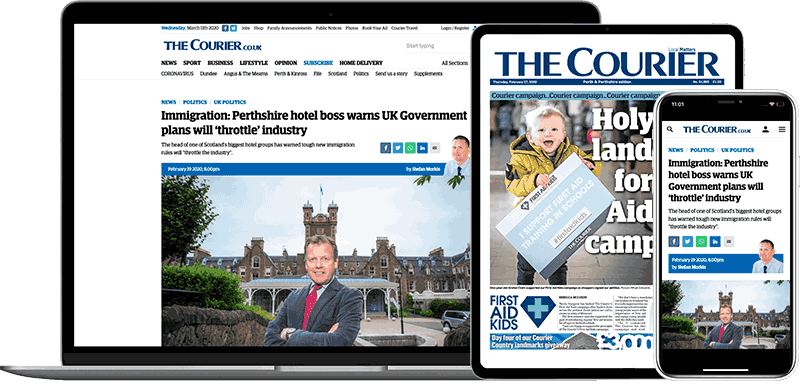 Help support quality local journalism … become a digital subscriber to The Courier
For as little as £5.99 a month you can access all of our content, including Premium articles.
Subscribe