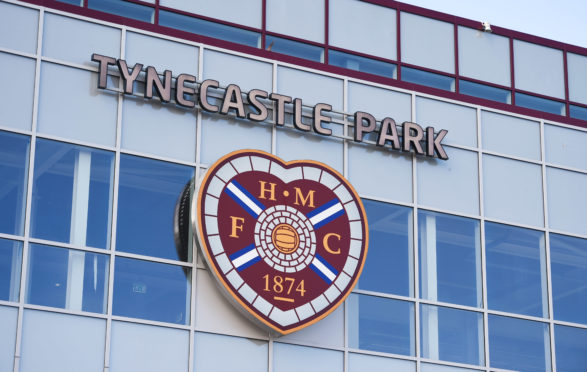 Sir, – With regard to the row between member clubs and the SPFL I am puzzled why the "promoted" clubs Dundee United, Raith Rovers and Cove have been embroiled in this.
Surely Hearts and Partick Thistle's gripe is with the SPFL and not individual clubs.
Hearts have been members of the SFA for almost 150 years and of the SPFL since its inception and should be well aware of the Articles of Association and rules of the two authorities.
The SFA Articles of Association clearly state all disputes between clubs, players, officials, match officials, leagues or associations have the right to appeal to the SFA Judicial Panel Protocol, the ultimate authority.
Hearts going through the courts was always going to be referred back to the SFA for resolution.
Besides causing a time delay in resolving the issue it appears it has cost up to £150,000 to go round in a circle.
Why Hearts' lawyers simply did not point this out in the first case seems ridiculous and extremely costly.
The matter has now been adjudicated on by the SFA Judicial Panel Protocol. The "promoted" clubs should not be responsible for any costs in Hearts' actions through the courts and/or Judicial Panel .
These should fall squarely on Hearts' shoulders.
Hearts may have been proved correct in their complaint against the SPFL but I am still baffled why the other clubs are expected to have costs for decisions taken by Hearts and the SPFL in the first place.
Ally Martin.
3 Godfrey Street,
Dundee.
Care outcome was inevitable
Sir, – What has happened in care homes in Scotland over the past five months or so has been the greatest scandal in our recent national history.
The excuse wheeled out that politicians and scientists were unaware of the danger of asymptomatic transmission is weak and pathetic and needs to be called out as such.
Even without knowing what a virus was, ancient peoples thousands of years ago understood the principle of quarantine, that strangers could bring disease with them unless that were kept separate and under observation.
Typically, ships would be asked to remain off shore for a period of time until deemed to be safe.
Today, we all understand that if you have a group of people or animals that are susceptible to disease of any kind, even if there is not a specific threat, then others who come in must be regarded with suspicion until they have been observed for a certain period of time. Even farmers understand that.
We may not have understood the Covid-19 virus totally back in March, but we knew the gist of it.
This was an extremely contagious, flu-like illness which disproportionately affected older people and those with under lying health conditions.
We knew we had concentrations of such people in care homes.
We knew we had hospitals full of sick people, and we knew that the virus was circulating and that hospitals would be exposed to it.
Mixing these groups of people together could only have one outcome.
That many people cannot see this is simply down to an aggressive campaign of public relations and news management. No additional analysis of the situation is required.
Victor Clements.
Mamie's Cottage,
Aberfeldy.
Mandatory to take details
Sir, – Nicola Sturgeon has complained about restaurants not taking contact details of customers.
Perhaps she needs to look at the way the Scottish Government has presented its guidance.
It is stated in the guidance that collecting customer details will be voluntary. That is where the problem lies.
It should be mandatory. I have been out to eat at numerous establishments locally and some are really making the effort and I feel safe.
However several I have been to are not taking contact details, therefore, as a consumer, I simply vote with my feet. As it is a social responsibility, God forbid there is an outbreak traced to their premises.
The inconsistency around this is disgraceful and only clearer communication from the Scottish Government will help.
Gordon Kennedy.
Simpson Square,
Perth.
Electrification sparks joy
Sir, – The recent publication of Transport Scotland's Rail Decarbonisation Action Plan would appear to be good news for the Levenmouth Rail Reinstatement (Rail services plan for green east coast line, Courier, July 28).
The maps and commentary in the report confirm that "our" line to Levenmouth is set for permanent electrification.
That is good news, not only for the environment but also for passengers as research suggests reliability and comfort increase significantly with electric-powered trains.
We at the campaign applaud the Scottish Government's foresight in this plan and their assurances that our project is on track, so to speak, for operation in 2023.
The benefits this line will bring to our community will be enormous, particularly if the promised blueprint plan for local development is as engaging and inclusive as we have been led to believe.
Eugene Clarke.
Chair,
Levenmouth Rail Campaign.
Subsidy chat is hard to stomach
Sir, – George Dobbie (Being part of the UK is our insurance policy, Courier, July 28) states that if Scotland, Wales and Northern Ireland were independent during this pandemic they would have struggled to survive economically.
Indeed he believes the only reason for Scotland's economic wellbeing is that England graciously shares her wealth with us and the other nations of these islands.
Notwithstanding the evidence of countries as diverse as the Republic of Ireland, New Zealand and Norway dealing with – and emerging from – the pandemic in much better shape than the UK, I would remind Mr Dobbie that the Tories don't "subsidise" families with a spare bedroom or women with a third child.
To believe they willingly "subsidise" three nations, out of the goodness of their hearts, stretches gullibility to well past breaking point.
Henry Malcolm.
331 Clepington Road,
Dundee.