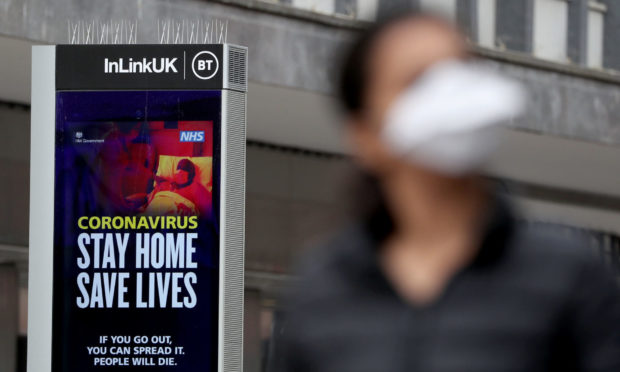 Sir, – Many commentators have expressed concern over the UK Government's method of allocating Covid-19 related contracts where no tendering process has taken place, so multiple companies cannot bid.
The UK Government is further tarnished by these contracts seemingly being awarded to friends of the party, politicians or advisers to politicians.
Speed is essential in fighting this virus, but being open and transparent on the use of 'our taxes' is also required.
Obfuscation seems to be the communication method of choice now.
For instance Test and Trace is branded as NHS-England/Wales, but it is actually 'outsourced' to Serco. Test and Protect is branded as NHS-Scotland, and is run by local health area professionals, that have been doing this job successfully for years.
Spending on outsourced services does not result in consequentials for the Scottish Government.
So far £12 billion has been spent on UK's Test and Trace.
I could see the initial contract being offered in this manner for speed.
But future contracts follow the standard process with strict shortened timelines, meaning bidding companies work 24/7 to bid.
The latest £347 million contract being allocated is to Randox, a private health care provider linked to the Tory Party, whose testing kits had to be recalled in the summer, due to contamination, again with no competitive tendering.
Visions of healthcare suppliers circling the UK National Health Service like vultures watching a dying animal come to mind.
Alistair Ballantyne.
Birkhill,
Angus.
The very antithesis of democracy
Sir, – What an eventful week in politics!
Big Donald demanded 'don't count the votes' and wee Alister Jack said 'your votes don't count' if they are for parties advocating Scottish independence.
With incisive logic, the Scottish secretary added that because we had an independence referendum as recently as six years ago his government, which delivered the EU election, three general elections and the EU referendum over a period of four years, could not possibly countenance another in 2021.
What Mr Jack then went on to say was that the Tory government would not 'allow' a second independence referendum for at least 25 years.
In other words, even if every single voter in Scotland voted for independence supporting parties at every one of the next five general elections, these votes would be ignored.
I find it both astonishing and appalling that a man paid out of the public purse to represent voters in Scotland has been allowed to say this by the prime minister.
My dictionary defines democracy as 'a form of government in which the people have a voice in the exercise of power, typically through elected representatives'.
It seems this elected representative is intent on removing our voice, surely the very antithesis of democracy.
Alan Woodcock.
Osborne Place, Dundee.
Drains need to be dug out and replaced
Sir, – Further to your article (Underground camera study aims to flush out problems in Perth's sewers, Courier, November 3) regarding a survey of Perth's sewer network at a cost of £55,000.
I have now lived in Feus Road for 50 years and flooding due to extreme rainfall only began in the last 15 years. It seems that spending time and money on computer models and CCTV surveys is an exercise to delay any meaningful improvements for the residents.
The problem in my area is that the drainage system is well over 100 years old and has not been upgraded to cope with the vast number of new houses built on the western side of Perth since 1945.
Basically, the old pipes comprising the drainage system should all be dug out and replaced with larger diameter pipes.
I would guess that this is what will require to be done in 2030.
Rodger A Scott.
Feus Road, Perth.