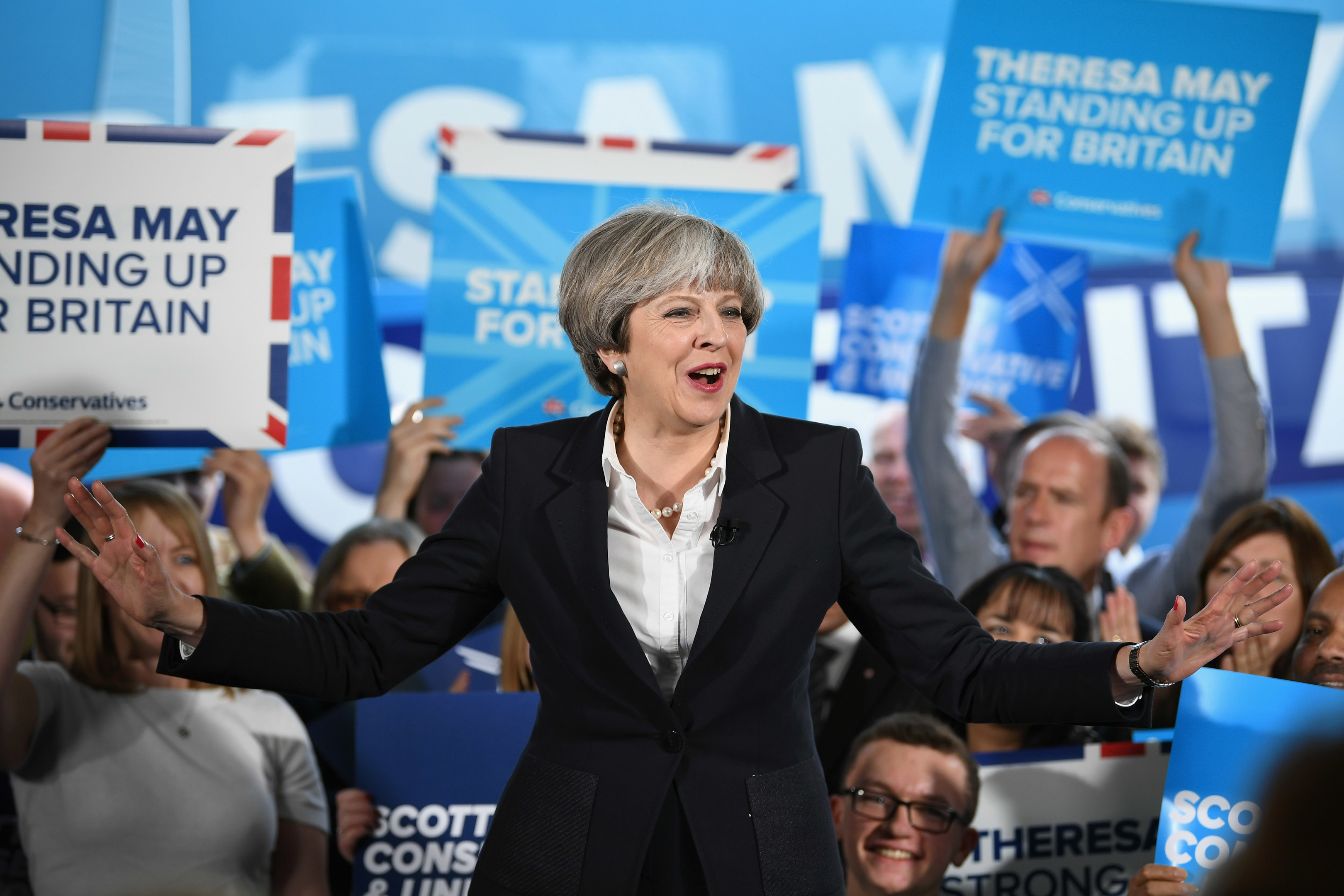 Whoever thought putting Theresa May in the warehouse of a removals company as the polls narrow on the Prime Minister needs to re-read the idiot's guide to political campaigning.
It was like a live studio audience had assembled for the worst ever episode of Storage Hunters.
Surrounded by boxes emblazoned with "empty" – missing the key word "rhetoric" – assembled politicians and activists, a good whack of whom work for said politicians, were instructed by an organiser to cheer and clap or "it will look like there is no one here".
The thunder roared outside shortly before Ruth Davidson bounded onto the stage.
Let's "make Britain great again" she told the crowd.
I'm sure I've heard that somewhere before.
It sounds familiar, like it should come with temper tantrums, dodgy hair that looks like a wig, and victory despite not having the confidence of the public.
Anyway, there was no such mood swings with May who, while less enthusiastic than Davidson striding onto the stage, certainly had a skip in her step.
Having escaped a series of pretty bruising questions during an earlier stop in London she must have thought this was home and dry time. Not so.
The second journalist called asked: "Will you resign and save us the bother of an election?"
The Tory leader laughed. Perhaps a little too hard. She then told the crowd this was "serious".
Serious like the slogans, back for one last rendition north of the border because, let's be honest, Ruth Davidson is burying them at the bottom of a box as she tries to win seats in Scotland.
"Now is not the time." This classic was brought out not once but twice during the show.
"Stand up for our precious Union." Bada bing!
"Strong and stable." BOOM! The thunder was back.
Standing on a slightly raised platform motions were gone through, soundbites were uttered and then the dynamic duo jumped back onto her battle bus, which was parked just a little too close to the door but did a great job of making sure you couldn't see the removal van set up in the car park.
Perhaps someone in the PM's team put their thinking cap on after all.