You know you're at a Scottish awards ceremony when the Outstanding Bravery medal goes to a 4ft 11ins grandmother, who wrestled an armed robber to the ground in her newsagent shop then sat on him until the police arrived.
Welcome to the annual Pride of Scotland awards, where 'ordinary' people are rewarded for extraordinary acts.
Except, like have-a-go-granny Roseann Gibson, there's nothing ordinary about them.
Some of the winners were children, who had shown unbelievable resilience in the face of adversity.
Then there were the parents, who had not only helped their child through illness but had set up charities, tirelessly raising funds to make a difference to the lives of thousands of others.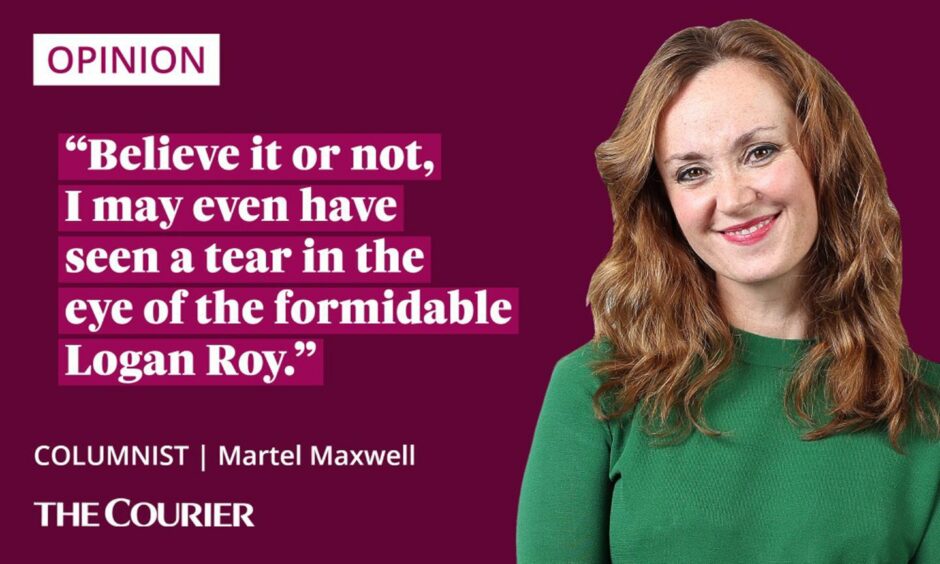 I could write a column about each one.
But during a lull between awards, I asked the man sitting next to me what brought him to the ceremony.
I wasn't expecting his reply.
"Well," Duncan Stevenson told me, "I died seven times in a helicopter that rescued me after I had a heart attack while walking at Loch Tay.
"If it wasn't for the charity air ambulance and the men who got me to Ninewells, I wouldn't be alive today."
Survivor's story moved us to tears
Scotland's Charity Air Ambulance (SCAA) has been saving lives like Duncan's for the past 10 years.
Its pilots and paramedics pick up casualties up from mountains and all sorts of places where road ambulances cannot reach.
Yet the Perth-based charity is funded entirely by donations, with no help from the government or NHS.
Duncan, 57, suffered a cardiac arrest within minutes of take-off. Paramedics carried out CPR and used a defibrillator to revive him, then had to resuscitate him a further six times during the flight to hospital.
Rapidly deteriorating weather conditions meant the paramedics were working to keep him alive on a constantly shifting platform as the pilot navigated through a snow storm in poor visibility.
One of his rescuers told the audience it was extraordinary enough for someone to 'die' once and be brought back to life. For Duncan to be there to tell his story was scarcely believable.
He was at the awards as a surprise guest, brought on as the paramedics were receiving the Emergency Services award.
Hosts Sanjeev Kohli and Elaine C Smith regaled the audience with the remarkable story, before revealing the survivor was there to say thank you in person.
There wasn't a dry eye in the house.
Pride of Scotland – and Dundee
Fred MacAulay had welled up. Irvine Welsh may have had "something in his eye" and Graeme Souness – who finally got a seat after obliging dozens of selfie requests (my own included) – was clearly moved.
Believe it or not, I may even have seen a tear in the eye of the formidable Logan Roy.
Dundee's own Brian Cox – whose selfie queue was even bigger than Souness' – was also in attendance at Edinburgh's Assembly Rooms to present an award.
He has been a famous actor for decades. But after landing the role of media magnate Logan Roy in Succession, his stardom has gone stratospheric.
I first met him almost 20 years ago in New York and most recently at the opening of the V&A Dundee.
"Brian," I said: "You were famous when last we met but now… I mean…"
"Darling," he replied: "I'm a cultural icon."
(There may have been an expletive in there – but not a trace of grandiosity, just the full Logan Roy swagger and swing.)
"Ah," I responded: "But you're still from Dundee."
"That's right," he said with a glint in his eye: "I'm still from Dundee."
A perfect sentiment to end a night that celebrates the people and things that matter most of all.