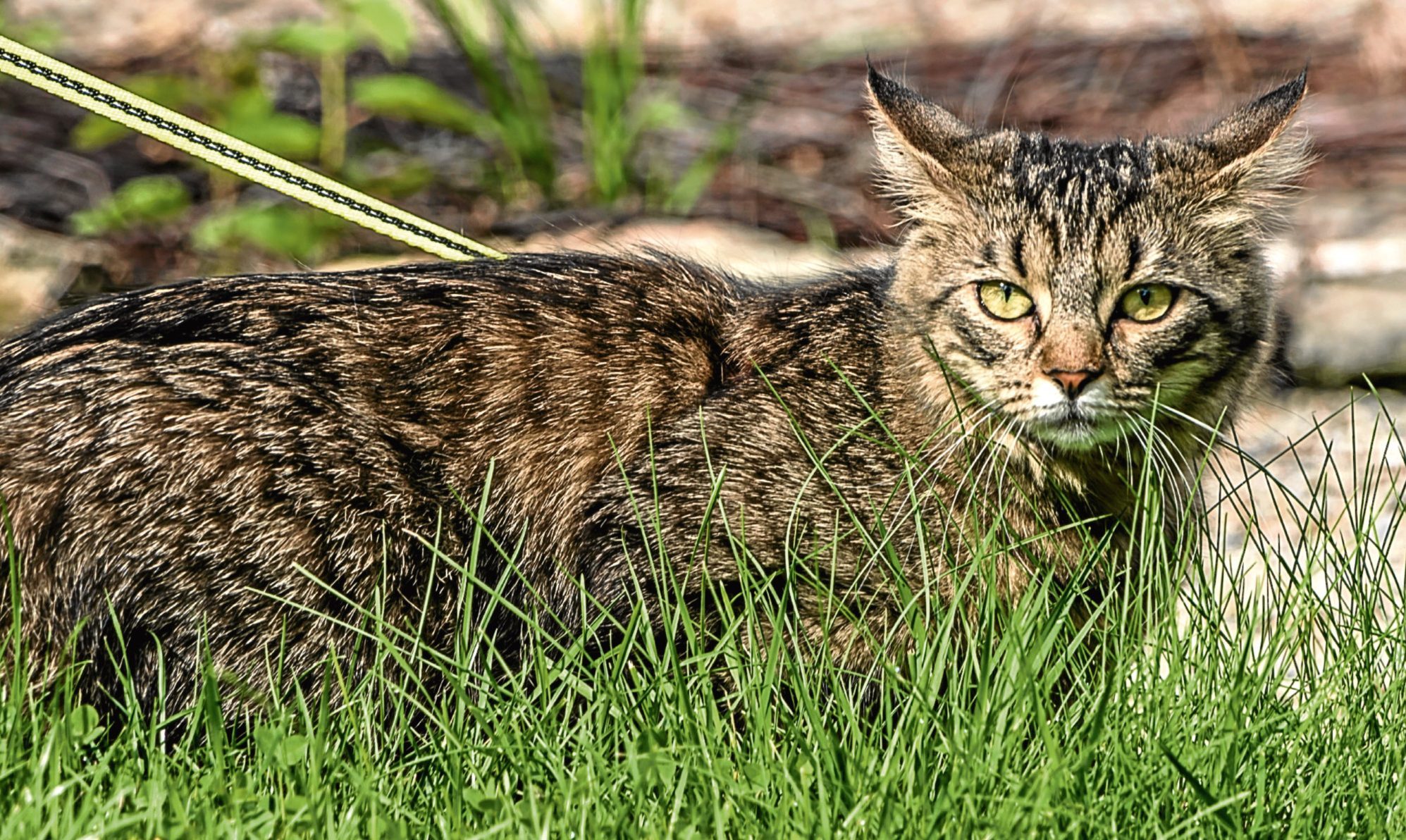 We missed National Cat Day in our house last week (August 8, for those of you who want to get it into next year's diary) for the same reason that National Gin Day passed me by.
Every day is Cat Day in our house; Ally, the tabby tyrant, rules the roost and is in no need of some manufactured tribute involving cutely-captioned internet pictures and the posting of over-the-top and ill-spelled encomiums to make his presence felt.
He knows he's the cat's pyjamas – he doesn't need any interfering, if well-meaning, outsider to tell him how to run his household. He knows his place in the pecking order, if that's not a contradiction in terms for any cat worthy of the name, and it's right at the top of the proverbial tree.
Proverbial, of course, because any self-respecting mog of his advanced years would always rather stay in a comfortable, heated, sheepskin bed beside a carefully-measured dish of senior cat muck than waste time and energy doing anything as pointless and energy-sapping as climbing a tree. Especially these days, when the rescue services generally won't turn out when Tiddles finds himself wedged up a sycamore.
As that great old Disney song from The Aristocats goes: "Everybody wants to be a cat. Because a cat's the only cat who KNOWS where it's at."
Ally's a seriously old boy these days – give or take, 100 in human years – and Al-vis is metaphorically, if slowly, leaving the building. But he seems to be having quite a nice time doing it so I'm not complaining, though I will howl like a wolf when he eventually shuffles off to the great cat rescue centre in the sky.
He does things in his own way and his own time and with a world-weary disdain for anyone else's wishes and ideas – so much so, that I am thinking of renaming him Brexit because he refuses to go beyond his own self-selected borders and when he does, he doesn't know where he's going or why. Or how he's going to get there.
In the meantime, it amuses me vastly to read of the concerns of those debating whether cats should be taken out on leads, like some feline equivalent (for those of you old enough to remember the shrill cries of: "Walkies!" that once terrified the nation) of the fearsome Barbara Woodhouse.
Good luck with that, then. I'd like to see them try, is all I can say, as I recall with a thrill of horror the magnificently frustrating attempts we made to get Al to wear a collar, let alone suffer the indignities of actually being led about as if (whisper it) he were a mere dog. It's barking, to say the least. Although there are arguments that indoor cats could benefit from a safe way of getting out and about and receiving a bit more exercise than swiping their staff members' breakfasts off the kitchen work surface generally provides, animal charities are not convinced. Taking control away from a cat, they say, via use of leads and harnessing and taking them, literally, beyond their comfort zone, agitates them.
Which state would be as nothing, I can only surmise, to the stress and agitation of the householder (I hesitate to say owner) as he tries to drag an unwilling cat to the park or even out of the room, without said cat doing the wall of death, the place ending up looking like a bomb had hit it and the hapless would-be walker tied in more knots than a bondage scene from Fifty Shades of Grey.
You've not seen a cat lose control until you try to get him to do something he would really rather not do, thank you very much. On conducting a swift but thorough straw poll among my nearest and dearest, I have discovered, in fact, several unusual sightings. Ferrets on leads, rabbits on leads, goats on leads. But tellingly, no cats.
My mother's neighbour's cat, a characterful wee black and white effort, knew exactly what he was about. He used to stroll over from his compact and bijou residence and bully my mother into feeding him extra scran.
Stanley, being a rugged individualist, eschewed traditional petfood and mooched massive amounts of cheese from my soft-hearted ma. His preference was Canadian cheddar, only found in Sainsbury's, none of that dyed-red rubbish. He obviously knew, if I can mix my metaphors, which side his bread was buttered.
He also used to go for walks with his family's dog but on his terms, trotting along in front or behind as took his fancy, with no visible means of restraint applied. That Rudyard Kipling knew what he was about when he created The Cat That Walked By Himself.
And if, as often happens, feline life shadows human (and channelling The Aristocats once more) one that might be considering another kind of lead could be one Jacob Rees-Moggie. That would certainly be enough to make a cat laugh.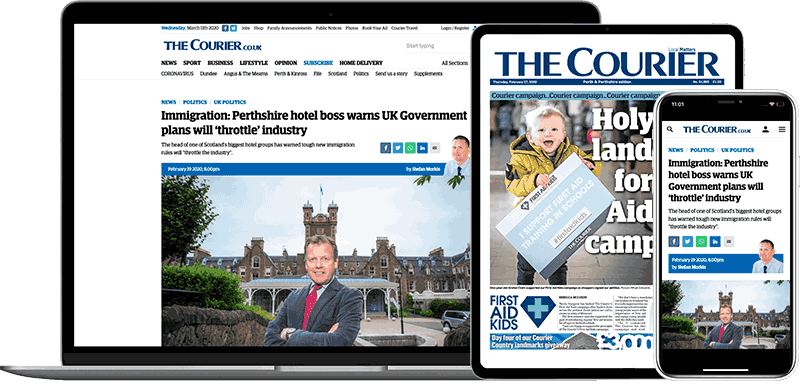 Help support quality local journalism … become a digital subscriber to The Courier
For as little as £5.99 a month you can access all of our content, including Premium articles.
Subscribe