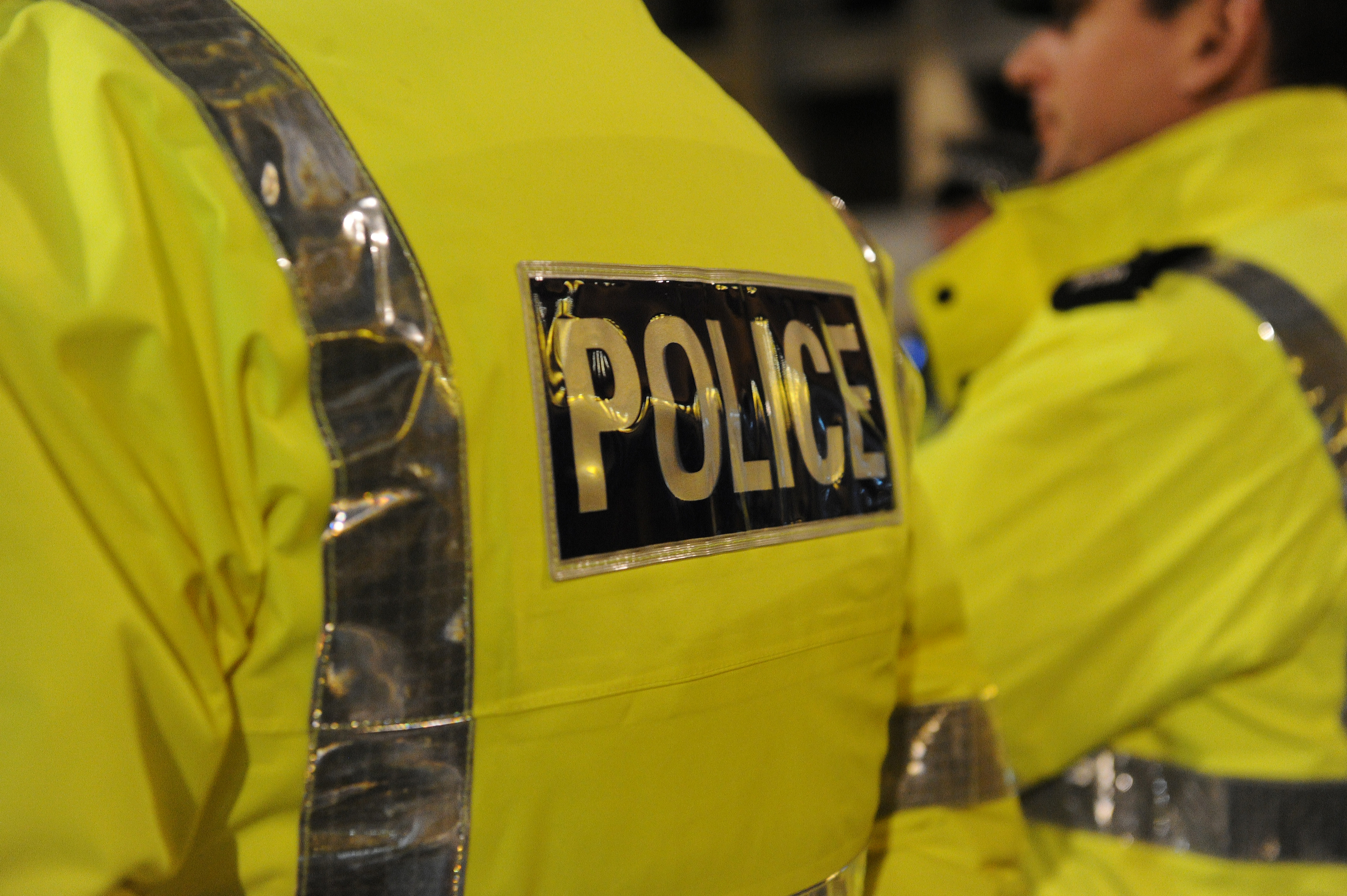 Sir, – Jim Shaw (Letters, November 29) expresses his dissatisfaction with the single, Scotland-wide police service created by the SNP.
He is right to raise such concerns, but while attacking the Scottish Government's record on policing, misses some important facts.
A unified, single force was proposed by all the major parties during the 2011 Scottish election.
This should be borne in mind the next time they complain that the SNP knowingly broke the "rules" regarding VAT payments.
Mr Shaw is also unhappy that Justice Secretary Michael Matheson confirmed that it would be inappropriate for government to intervene in police management, a response he believes to be "downright dishonest".
Yet he contradicts himself later by claiming the SNP set up the single force, "for no other reason than to centrally control the police service".
His other bizarre claim is that the whole exercise was simply a means to ensure that our police force is recognised as 'Scottish', making one wonder which title would have been used had the unionist Holyrood group succeeded in 2011.
'North British', perhaps?
Mr Shaw then goes into SNP/BAD overdrive with his claim the service is "disintegrating" and is being "murdered" by the SNP.
The huge restructuring of the police force in Scotland was never going to be a straightforward exercise. However, it is, even under present conditions, the best performing service in these islands, with the amalgamation saving £130 million a year.
A welcome achievement during these Tory austerity years.
Ken Clark.
335 King Street,
Broughty Ferry.
Isn't it time for another Yes?
Sir, – With the news that RBS is closing a further 259 branches, with a loss of around 680 jobs, comes the unavoidable conclusion that, during the run-up to the independence referendum we, the people of Scotland, were subject to scare stories of the most despicable kind.
Surely now there must be more than 5% of No voters who made their judgment on flawed, if not completely dishonest, information now willing to stand up and say enough is enough?
As the UK slips further into an economic quagmire over Brexit, led by clearly incompetent characters, is it not time for a new movement to stand alongside the many Yes groups?
Might I suggest "Was No, Now Yes"?
The broad church that is the Yes movement would be glad to have you on board.
I would imagine many Labour supporters who have seen the seeping hatred of the SNP shown by their new leader in Scotland, coupled with his inability to show even a basic grasp of Scottish affairs, with his comical bleating about bringing Scottish Water into public ownership, are now ready to push for an independent Scotland.
The UK Government is failing, Labour are all over the place and pretty much leaderless, offering no alternative to Tory mis-management.
Surely an independent Scotland couldn't find itself in any worse position than the one the UK finds itself in at the moment.
Graeme Finnie.Balgillo,Albert Street,Blairgowrie.
Hysteria over a traffic incident
Sir, – Well did you ever hear the likes, the Scottish media in full SNP in Crisis mode over the Queensferry Crossing – 1.7 miles of road subject to partial lane closures for five days, traffic diverted on to a similar road bridge only yards away, with the traffic ending up at the same place with little or no disruption to drivers?
On BBC Good Morning Scotland, Gary Robertson treated this minor road incident as if the new bridge had collapsed into the River Forth. Three separate, lengthy interviews with politicians about it.
Jamie Greene of the Tory Party, although not sure if the bridge was devolved or not, described being rerouted from one bridge to another one right next to it, as road users having their daily lives thrown into disarray.
And Wee Willie Rennie of the Lib Dems went totally over the top, suggesting that the work amounted to the bridge being two years late.
The tabloids went into overdrive, with banner "crisis" headlines.
By afternoon this nonsense had been overtaken by some real traffic news – snow had brought traffic chaos to the roads in Scotland, closing roads, causing delays and not a few accidents.
I have no idea how many roads had roadworks on St Andrew's Day (November 30) – or any other day of the year for that matter – but is it not about time the political parties in opposition stopped peddling this nonsense and got on with their day job – getting us out of the mess the Tories in Westminster have put us in?
Walter Hamilton.
Flat 3 City Park,
City Road,
St Andrews.
It's much worse than a snag
Sir, – So Nicola Sturgeon dismisses the partial closure of the Queensferry Crossing combined with possibly 10 months of lane closures as "snagging" issues, similar to those encountered on moving into a new-build property.
I moved into a new build home a while ago and so can reliably inform Ms Sturgeon she is wrong.
The domestic equivalent would be my having to move out entirely for five days and not be able to sleep in the property for getting on for a year.
The reality was that, over a couple of weeks after getting the keys, a painter popped in occasionally with a pot of paint to touch up scratches and a joiner spent 10 minutes adjusting a floor board.
Bridge users were promised the Queensferry Crossing meant an end to ceaseless resurfacing, lane closures and delays – but this is precisely what's going to happen.
Isn't the simple truth that the SNP were so concerned about yet more criticism of their competency in running Scotland's public services that they allowed the bridge to be open way before it was ready?
Martin Redfern.
1 Woodcroft Road,
Edinburgh.
Good luck with the Home Office
Sir, – As Prince Harry is such a likeable lad and a great role model, I wish him and his attractive fiancée, Meghan Markle, every happiness.
Let's hope she manages to get permanent residency in the UK – the Home Office can be extremely awkward.
James Stevenson.
5 Drummond Avenue,
Auchterarder.
Brexit is a shoddy product
Sir, – Brexit Secretary David Davis, under instruction to give Parliament's select committee the full report on the effect that leaving the EU could have on 58 different sectors of the economy, offered instead an inadequate and heavily redacted dossier.
While its sector overviews appear to have been a fair analysis, the conclusions were wholly inadequate and misleading. They said that things would be fine, when warnings in the rest of the report suggested grounds for serious concern.
The Speaker John Bercow warned Mr Davis he could be held in contempt of parliament for withholding details from MPs and it looks as if Brexit, distorted by cynicism and secrecy at every turn, is becoming a very squalid, shoddy product.
John Cameron.
10 Howard Place,
St Andrews.
Examining air pollution links
Sir, – I was surprised to read the following by Janet Scott, of SANDS, (Courier, November 30) which suggests that donations shouldn't be accepted from certain groups of bereaved families:
"Janet Scott, a research lead for the group, said: 'ONS data is not adjusted for factors that influence perinatal mortality such as social deprivation and ethnicity, so a high mortality rate in this table doesn't necessarily mean poor care in that region.'"
Adjusting data doesn't get rid of the heartache of bereaved families, but it does help take the heat off politicians who have no wish to examine any links with air pollution.
Michael Ryan.
44 Gains Avenue,
Bicton Heath,
Shrewsbury.