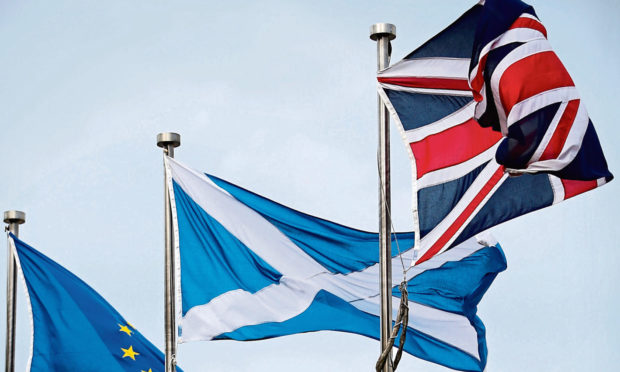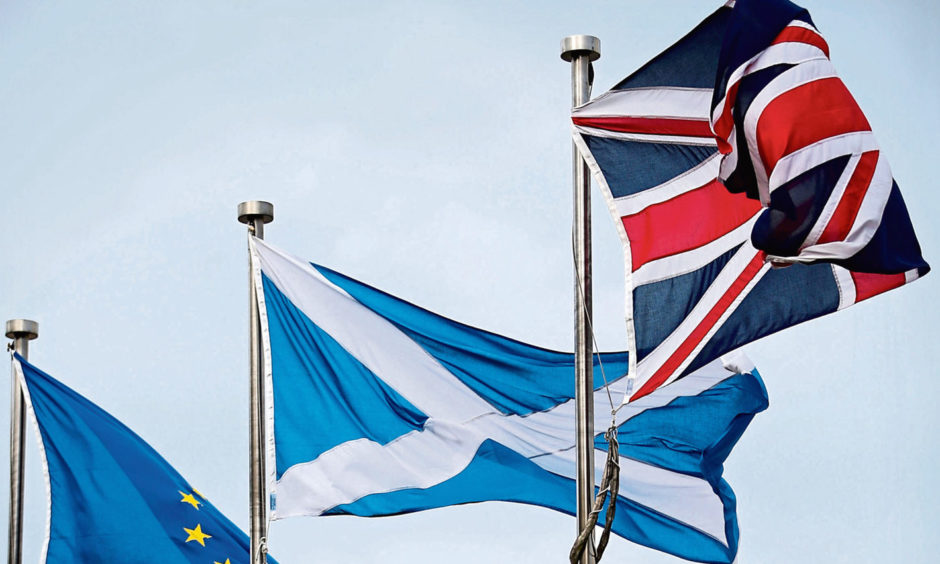 Madam, – The publication of the latest GERS (Government Expenditure and Revenue for Scotland) figures has triggered a now traditional feeding frenzy (Claim £12.6bn deficit is no barrier to independence, Courier, August 22).
A black hole in Scotland's finances is heralded by unionist politicians as validating the continuation of their beloved union.
The killer phrase for me from the GERS report is: "The report is designed to allow users to understand and analyse Scotland's fiscal position under different scenarios within the current constitutional framework."
GERS is therefore a measure of the public finances, under the current union, hardly the greatest endorsement for how the economy has been managed on the UK's watch.
Major economic levers required to stimulate economic growth are still currently reserved to Westminster.
It is indeed a bizarre scenario when politicians from unionist parties, who should be ashamed at the situation, actively gloat and support a union that has mismanaged the economy so appallingly.
GERS is a set of figures, based on a measure of guesswork that indicate very little, except highlighting the negatives of the current union.
It has little bearing on the finances of an independent Scotland.
The point of independence is not to do everything in the same way as it has been done within the current constitutional framework, but to move away from this one-size-fits-all fiscal straitjacket to a tailored approach that prioritises stimulating economic growth.
Alex Orr,
Flat 3, 2 Marchmont Road,
Edinburgh.
Carrying on regardless
Madam, – The SNP's determination to get its way, come what may, continues to show itself.
This includes trying to slope the playing field in its favour.
The Electoral Commission has been put into the invidious position of having to defend its proper role by a Scottish Government trying to push through legislation that would effectively block the Commission having its proper say over the question for a second independence referendum.
Now we hear hundreds of thousands of public money is being pumped into a nationalist stunt to give a cosmetic justification for what the SNP want, this time through a Citizens Assembly.
No matter how fairly the Assembly might consider the issues, no one in Scotland believes for a moment that this SNP Government will be interested in implementing any of its recommendations that do not forward the case for independence.
The SNP Government will carry on regardless.
Keith Howell,
West Linton,
Peeblesshire.
Accepting lower standards
Madam, – Alex Bell's article "We need clarity about life after a Yes vote for independence – and the process itself" (Courier, August 22), raised a number of interesting points.
I am very happy to be both Scottish and British, I am proud of our British culture and history and would not wish for England, Wales and Northern Ireland to become foreign countries. I appreciate that many Scots may have a different view but the GERS figures, published by the Scottish Government, have again emphasised how Scotland benefits economically from the union.
Scotland leaving the union could be likened to divorcing when your spouse earns 3% more than you, but you spend 14% more than them.
If you decide you would be happier on your own, then you have to accept a lower standard of living in the medium-term.
Scots who are willing to accept these economic consequences should also consider the separation process itself.
Few would argue that the Brexit process has been anything but extremely painful and divisive.
A Scexit process, with Scotland leaving a union which it has been a member of for 312 years and counting, would undoubtedly be worse.
Over and above the Brexit issues of trade deals and customs arrangements, Scexit would need to consider currency, national debt, central bank, taxation, pensions, armed forces etcetera.
Steven Milne,
339 Clifton Road,
Aberdeen.
Manual labour will take its toll
Madam, – I agree with Dr John Cameron that it is possible for those sitting behind desks and computers to believe that they will still function in their jobs at the age of 75.
But what of those in manual labour whose jobs entail heavy work?
There is little hope that they will still be able to tackle their tasks.
Please have a thought for those members of our society.
Or are we trying to kill off our workforce to avoid paying them pensions?
Time for a rethink on this subject.
Irene Liebermann,
MacDonald Smith Drive,
Carnoustie.
On course for disaster
Madam, – Like so many other citizens of Dundee, I am horrified at the loss of another asset in Camperdown Golf Course.
Surely a deal could be worked out with one of the big hotel companies, incorporating Camperdown House and the golf course to keep both working instead of being left to rot.
Screams and yells were rightly heard, throughout the Thatcher years, as she sold off the family silver.
Now it's happening again.
The money lost by the Scottish Government with failed computer systems, nightmare hospitals, private advisers and, of course, former ministers for bungled court cases would have wiped out austerity for a number of councils.
Bill Duthie,
25 St Fillans Road,
Dundee.
Activity should be encouraged
Madam, – I sincerely hope that when it is time to vote golfers will remember that all 13 SNP councillors present at the recent meeting regarding the fate of Camperdown golf course were in favour of closing the facility.
This was an extremely short sighted decision and the amount which is forecast to be saved is insignificant in the grand scheme of things.
Anything which encourages fitness and possibly encourages youngsters to take up the game and keep them off the streets should be given full support.
Ian Stewart,
Boyack Crescent
Monifieth.
Transport key to pollution
Madam, – Destruction of the Amazon rainforest is presently in the media limelight and rightly so.
But let us not forget the tremendous damage being done to the planet's atmosphere by aircraft – passenger, cargo and military.
A look at the internet's flight-radar display provides ample evidence, the ever expanding matrix of aircraft belching noxious fumes is hardly something to be overlooked.
Taken together with the many millions of motor vehicles, global pollution levels must surely be unacceptable.
Unfortunately, it seems that governments, in order to remain in power, tend to "cherry-pick" their priorities.
Either we drastically change our lifestyles or we must expect dire consequences.
Kenneth Miln,
6 Swallow Apts,
Union St, Monifieth.