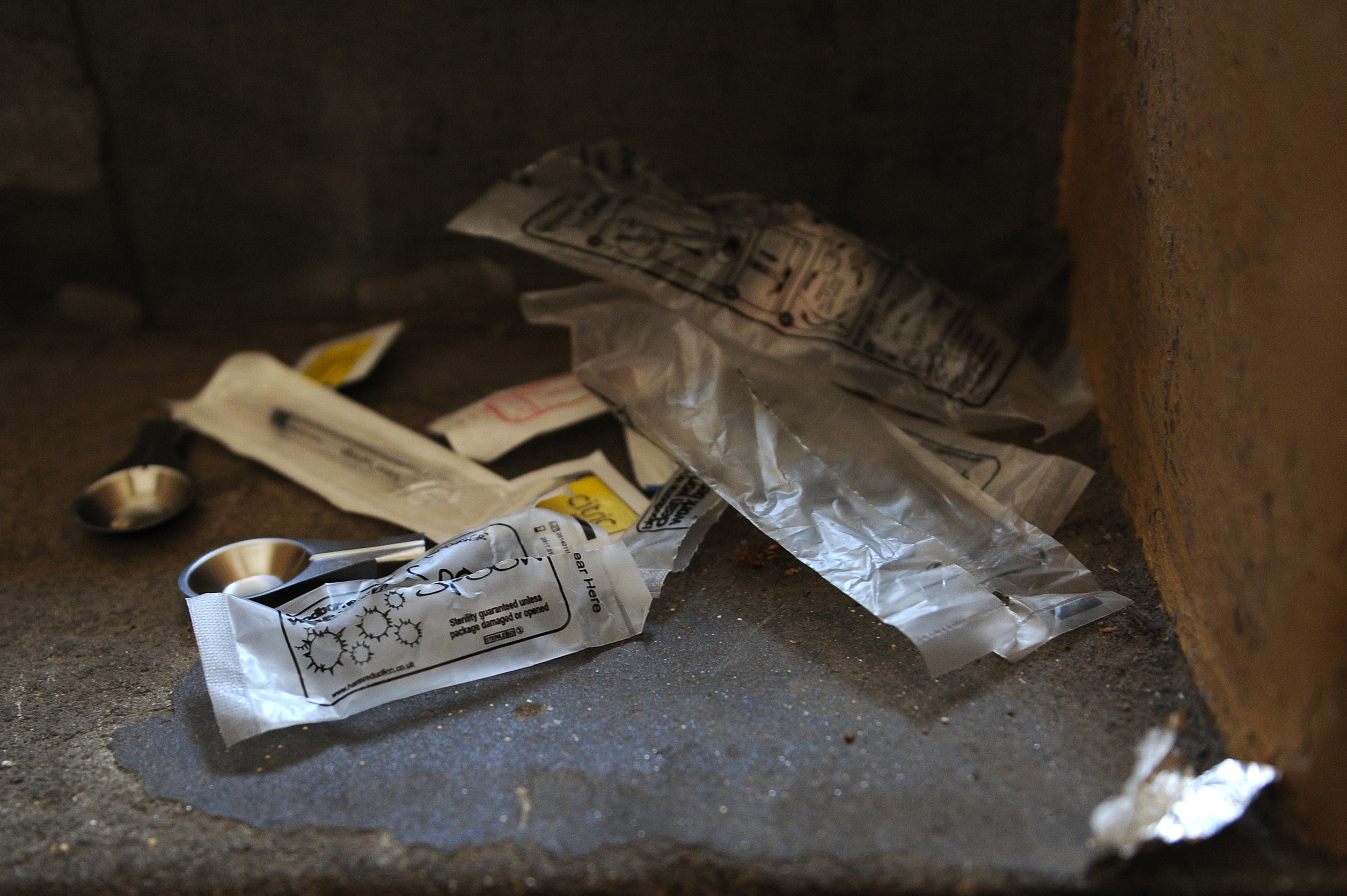 Madam, – I was stunned by the lack of empathy and knowledge displayed by Richard Lucas, leader of the Scottish Family Party in his letter of October 15 in his diatribe against addicts ("Illegal drug abuse 'irresponsible and selfish',", Letters, October 15).
Drug addicts were much loved family members at one point and, as such, should be seen as deserving of empathy and care.
Modern initiatives in Canada and Portugal illustrate graphically how harm reduction greatly improves the addict's chances of embarking on a path of recovery.
This helps end the financial burden and emotional stress placed on both the community and the family.
It is now accepted by many in the front line services that childhood trauma is the catalyst which drives individuals into addiction and the chaotic lifestyles which are the consequence.
Examples of these traumas are sexual molestation, violence, physical abuse and neglect which, if not confronted, create the gateway for addiction.
This is due to the lack of both emotional maturity and stability in the lives of these individuals as they develop.
Many of these problems have their origins within the extended families. Because society has still to develop an effective method of identifying and addressing these issues, we continue to produce those vulnerable to addiction at an alarming rate.
If the outlawing of substances through punitive measures was effective, the USA might still be living in the era of Prohibition.
However, this approach only drove problems underground, making them more difficult to access and to deal with.
The demonisation of a sub-set of our most vulnerable people is part and parcel of the problem and unhelpful to all – especially family members who still care.
The therapeutic path now recommended is to reduce the further pressures of criminality and poor health.
This leads to the resolution of old trauma and the insights required for new understandings of themselves and the wider community.
Many do fully recover at far less expense than the law and order measures currently practised, which generally fail.
Successful therapy, which begins with harm reduction and stress relief, provides value in the family, the financial, the emotional and the community areas which are all seriously affected by untreated addiction.
George Murdoch.
4 Auchcairnie Cottages,
Laurencekirk.
Yes to pavement parking ban
Madam, – I write to congratulate the Scottish Parliament for passing a Bill last week to implement a Scotland-wide ban on pavement parking.
I have long campaigned for this road safety measure on behalf of wheelchair and pushchairs users, as well as older adults who were previously forced into oncoming traffic by having to walk on the road when faced with vehicles blocking their path. I have also highlighted the difficulties car drivers face with the reduced vision this causes at many junctions.
It is also worth adding that pavement surfaces are not designed to carry the weight of vehicles.
The added maintenance cost of repairing cracked and damaged paving adds an unnecessary burden to cash-strapped councils.
I suggest a national publicity campaign should now be put in place to ensure that people are made aware that city councils will be given the power to fine motorists as part of the Transport (Scotland) Bill. The main responsibility for enforcing this Bill will shift to local authorities, so the police can deal with other offences.
Kenny Whyte.
Barry Road,
Carnoustie.
You can't forget the tawse
Madam, – I recently took my kids to the Scotland Street School Museum in Glasgow.
The kids loved it. I, however, had different feelings.
Everywhere there were stories of kids' time at the school. Many were heart-warming, fond even. I enjoyed getting my picture taken wearing the dunce's cap and looking at the lovely Rennie Mackintosh design of the place.
But where were the tawse? I eventually found a belt in a glass case, hidden away, and the word tawse was not even mentioned. Why?
My mother was a Dux medal winner at school, she enjoyed her time there, but my experience was different. I struggled in class and failed to conform. I was given three of the best regularly. Once I found an unlit match on the school bus and, thinking I was doing the safe thing, I struck it and immediately blew it out. For this I was given three of the best. One instance among many.
If I'd designed a school museum, the tawse would be there as you walked in the door.
Mark Harper.
22 Fitzroy Street,
Dysart.
Rail service not fit for purpose
Madam, – My daughter commutes by rail to Dundee from Montrose every weekday. The service is appalling.
As an example, last week Tuesday's 17.01 Dundee north train was cancelled, as was Thursday's. So was the 17.25, making the 17.39 subject to over-crowding. And then the 19.13 was cancelled.
The previous Saturday's 11.11 Montrose to Aberdeen was also cancelled, as was the Monday's 7.07 Montrose to Dundee.
In the four years I made the same journey to Dundee University, I cannot recall a single cancelled train; late, yes but never cancelled. Of course this was in the days of the much-maligned British Rail.
Further complaints include carriages one cannot use because the doors don't work, trains that should have four carriages having less, and no seats booked due to a late change. Abellio have proved they couldn't run a schoolboy's model train set, let alone a national railway.
I appreciate it is not the business of the Scottish Government, whatever its political hue, to run a railway, but it is their business to see that Scotland's rail services are fit for purpose. This is patently not the case. Abellio should get their jotters forthwith.
Jim Robertson.
194 High Street,
Montrose.
Standing with the Kurds
Madam, – While the world looks on in horror as the people of Northern Syria face a genocidal Turkish army and its militias of former ISIS and Al Qaeda fighters, the Kurds know that however awful their situation is, their struggle will go on, as it has done for 100 years.
It is a struggle for the freedom to enjoy their own culture. This, in itself, is a universal struggle, but in recent decades they have combined this with a struggle to create a better form of society.
Their brief autonomy in Northern Syria gave them space to build a grassroots democracy that promoted women's rights, ecology and inter-ethnic harmony, as I was able to see for myself when I visited last year.
They had hoped their example could influence developments in the rest of Syria and beyond.
This struggle is all of our struggle. We at Scottish Solidarity for Kurdistan call for "world leaders" to bring in a no-fly zone, and for everyone to boycott Turkey.
We also ask for everyone who hopes for a better world to look at what they have achieved, and to help keep that struggle alive.
Sarah Glynn.
Castle Terrace,
Broughty Ferry.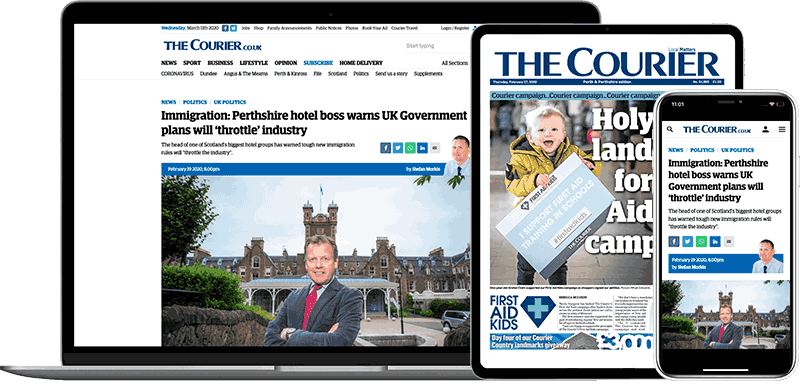 Help support quality local journalism … become a digital subscriber to The Courier
For as little as £5.99 a month you can access all of our content, including Premium articles.
Subscribe