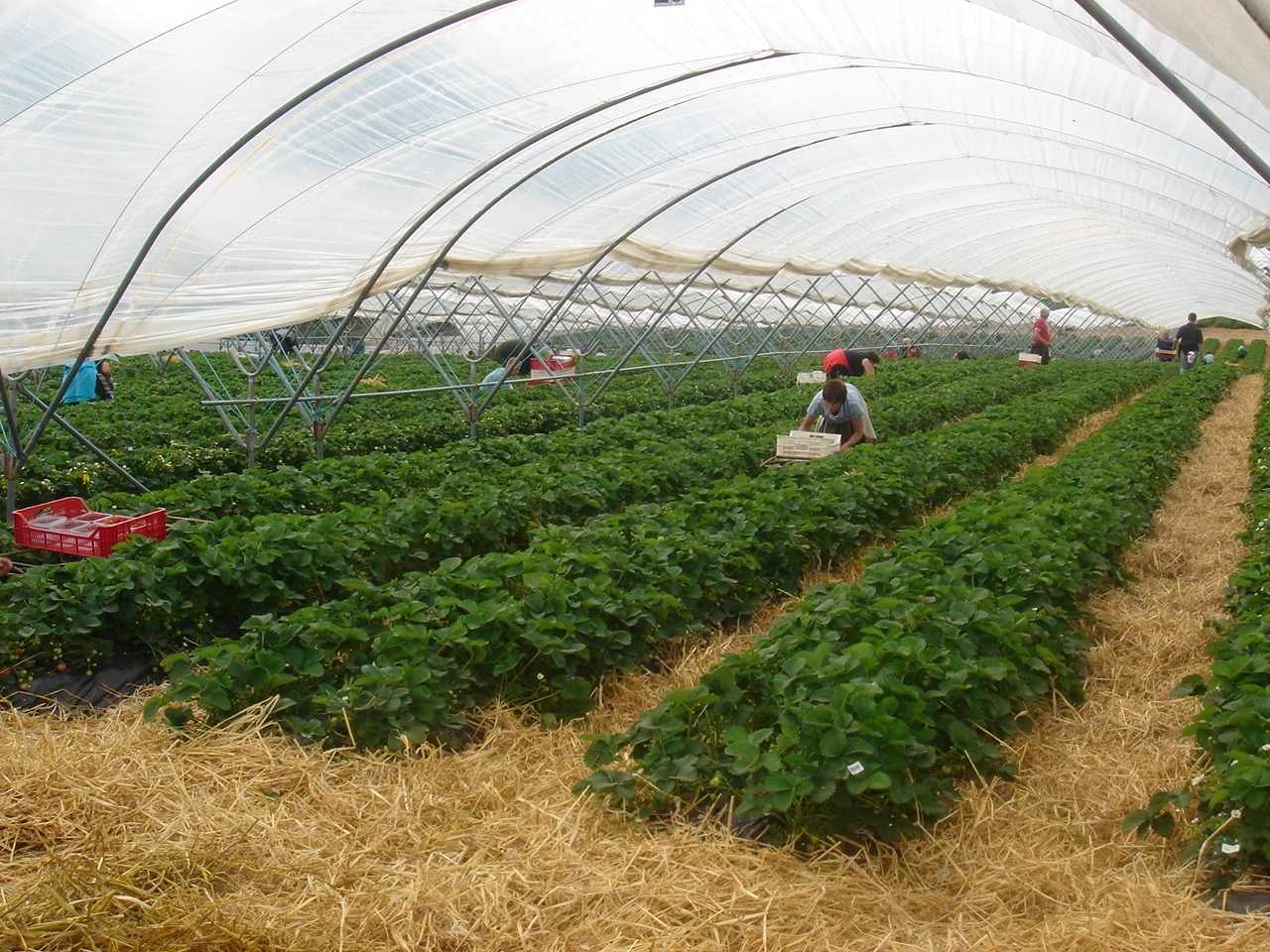 Sir, – After reading John Phimister's letter (How many in Westminster are users of drugs? Courier, January 16), I thought it rather draconian in parts.
However, he goes on to call politicians and social workers "gutless".
He is correct in respect of the higher echelons of public employees who won't accept responsibility for anything of a confrontational nature, but refer the complainant to the ombudsman.
Likewise, politicians, won't become involved with anything controversial which may cost them votes.
An example of this was during last spring when The Courier interviewed soft fruit growers who were most concerned about adequate labour to pick the fruit.
The Courier then published figures on the number of registered unemployed in Perth, Fife and Angus.
This came to well over 100,000. Even allowing for half of them being unemployable, there was still adequate local labour to fulfil the task.
No politician took the initiative to get these people into work.
Obviously, once the berry season was over, and no other work available, these people would have to return to whatever benefits they received previously.
Farmers are versatile enough to provide transport and training to those willing to work.
Robert Thomson.
5, Kinloch Street,
Ladybank.
Scotland is already in a new political era
Sir, – The MP for Moray, Douglas Ross, who was recently promoted in the Scotland Office because everyone else has been booted out by the Scottish electorate, believes Scotland should not have another referendum for "50 years".
He seems to believe this equates to "once in a generation".
Let me put that into context.
Douglas Ross believes a 20-year-old today, too young to vote in 2014, should not get any say on their constitutional preference until 2070.
They will be 70 years of age at this point and, at current rates of Labour ineptitude, will have seen another 10 Tory governments Scotland did not vote for.
To suggest that is dictatorship and undemocratic would be putting it mildly.
The electorate is a constantly moving thing, where every day new generations of voters come of age and join the voting roll.
You can no more deny anyone of those the right to choose their own future than you can hold back the tide.
No matter how much the Tories channel their inner Canute, independence is coming and it is because we have already moved away from that last generation of 2014 and into a new political era.
Henry Malcolm.
331 Clepington Road,
Dundee.
European flag should stay
Sir, – I am a little bemused as to why the European flag at the Scottish Parliament is being removed at the end of January.
The flag is defined by the Scottish Parliament as the 'European' flag.
It represents both the European Union and the Council of Europe.
We are leaving the EU, but not as far as I am aware the 47-member Council of Europe which is the continent's leading human rights organisation.
The history of the flag goes back to 1955 when the present design was chosen by the Council of Europe.
In the years that followed, it encouraged the emerging European institutions to adopt the same flag.
In 1983 the European Parliament decided that the Communities' flag should be that used by the Council of Europe.
In 1985, it was adopted by all EU leaders as the official emblem of the European Communities, later to become the European Union.
So, I for one would question why it is being removed.
Alex Orr.
Flat 3, 2 Marchmont Road, Edinburgh.
Publicity won't be a problem
Sir, – While her statement was couched in the language of pastoral care and grandmotherly affection, no-one should under-estimate the seismic shift that has taken place in "The Firm" or the powerful monarchical leadership shown by the Queen in solving the 'Sussex problem' which had become a toxic distraction.
Prince Harry and his US actress wife Meghan Markle will lose their titles and pay back the £2.4m used to renovate their UK home.
Above all they will no longer be a drain on public funds, losing access to such monies in weeks.
Clearly no one is going to be simultaneously a royal and a private individual.
This is effectively an abdication from the royal family.
Meghan is now free to pursue new roles while Harry can join Tony Blair and Bill Clinton on the lucrative speaking circuit.
I suspect media interest is likely to prove much less of a problem for them in the future.
Rev Dr John Cameron.
10 Howard Place,
St Andrews.
On the defensive over SNP's grip
Sir, – I seeRobert I. G. Scott was remarking that Nicola Sturgeon was displaying "sour grapes" over the fact Boris Johnson had refused a Section 30 agreement (SNP's sour grapes does Scotland no favours, Courier, January 18).
I have to admit this is a strange position for even Mr Scott to adopt after Ms Sturgeon's party pretty much wiped out all other parties in Scotland.
I think Mr Scott is the one with sour grapes.
If this insulting behaviour is his best defence of the status quo then it would appear to be on unstable ground.
Bryan Auchterlonie.
Bluebell Cottages,
Perth.
What price independence?
Sir, – Claire Perry, clean growth minister, submitted a bid to hold the Conference of Parties (Cop 26) which, in conjunction with Italy, was successful.
The event will take place in Glasgow. The subject of the conference is climate change.
The estimated cost of the conference is £200 million. The reaction of Scotland's Chief of Police is that the force cannot afford to police the event (Summit policing costs must be repaid, Courier, January 18).
He looks to Westminster for assistance. He also informs that the lack of investment in capital projects over many years leaves the force with inadequate police stations, age-related decay and inappropriate locations.
He also points out that lack of funding has had a similar effect on the police force. What price independence ?
A A Bullions.
6 Glencairn Crescent,
Leven.
Social hubs lost as pubs suffer
Sir, – Reading your article (Fears for industry as Tayside and Fife see pub trade decline, Courier, January 17) I was sadly not surprised.
Locally we lost the Mayview Hotel hear in St Monans despite valiant efforts by the family to upgrade its facilities and put on events of a social nature for all ages and provide a warm comfortable venue for social and family groups.
However, as Paul Waterson of the Scottish Licensed Trade Association said, there are a number of factors.
The Scottish Government through its Business Rates burden, and an unresponsive Fife Council to businesses closing or staff losing their jobs, will continue to see local communities deprived often of their only social hub.
Cllr Bill Porteous.
East Neuk and Landward, Fife.