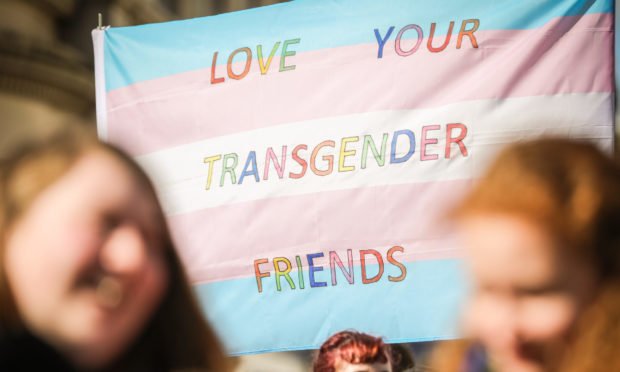 Sir, – I agree with the government that the rights and freedoms of all people regardless of gender, age, religion, sexual orientation, and sexual identity, should be fully protected, without discrimination.
I do not see a need for this Hate Crime and Public Order (Scotland) Bill.
I believe crimes should be prosecuted as they stand without the additional evaluation of whether hate is a factor.
While I'm sure it is well intended, I believe that by making hate a factor, the Scottish Government opens a door whereby some beliefs and literature which are off-script with the current mainstream narrative are or soon will be subjectively and incorrectly labeled as hate.
I believe a statutory aggravation (outwith hate crime legislation) for the exploitation of the vulnerability of the victim would be more appropriate than to introduce a category hate crime respecting age.
I agree with Lord Bracadale that 'insulting' behaviour should be removed from the threshold for hate crime; labeling 'insulting' behaviour as hate speech undermines free speech.
I believe introducing a new offence of stirring up hatred may, on the one hand, be useful to prevent genuine harm being done to individuals.
However, I disagree with the wording in the Policy Memorandum which criminalises someone who: 'communicates such material [material deemed hateful], or has possession of such material with a view to communicating it, and in doing so intended to stir up hatred (or where it is likely that hatred would be stirred up).'
It is chilling that possession of literature could be made criminal in Scotland.
Moreover, it is highly subjective to determine that sharing particular material would likely stir up hatred.
I fear this law will criminalise and silence the necessary and open discussion of ideas.
In particular, I note that in Europe material disagreeing with the current cultural narrative regarding transgenderism has been deemed as criminal.
With this new law, the Scottish Government opens the door to the same stifling of important discussion and debate.
Is that your intention?
You have noted that 'It is accepted that the provisions of the Bill may also result in interferences with the right to manifest religion under Article 9 of the Convention, for instance in relation to proselytising'.
I concur with this observation.
In fact, I believe that extension of the law to cover speech concerning religion, sexual orientation and transgender identity under hate crime law would have negative consequences for free speech and religious liberty, inhibiting freedom to preach and express religious views.
Granted, the law as presented provides a measure of protection for discussion of religion and sexual orientation (how far this will actually protect speech has yet to be tested).
However, the law does not provide explicit protection for discussion of transgender ideology.
This is a glaring gap.
Transgenderism is a subject on which educated, compassionate people hold divergent views.
For the sake of properly meeting the needs of the transgender community, protection of open dialogue is essential lest only one unchallenged popular narrative is allowed to dictate their care and treatment.
The growing list of de-transitioners in the UK is evidence that debate, caution, and critique without fear of recrimination are essential if we are to truly care for those experiencing gender dysphoria.
David Mitchell.
Pastor,
Connect Church. Kirkcaldy,
Fife.
Another mouth to feed for EU
Sir, – Alex Orr (EU withdrawal has cost us dear, Courier, July 29) tells us how much better off an independent Scotland would be as a member of the EU citing the proposed assistance packages to be made available in Europe.
Mr Orr conveniently does not mention in his calculations the additional UK benefit to Scotland of about £10 billion a year in Barnet consequentials which we would not receive if we were independent.
Nor the fact that our annual deficit, which runs at about £12bn, is absorbed by the UK Treasury in much the same way as a teenager's overdraft is covered by the Bank of Mum and Dad.
There are no free lunches in Europe and member states are being required to make massive contributions to the aid fund.
This has caused enormous resentment and infighting within the EU and some members are becoming very Eurosceptic.
Ireland, for example, which the SNP like to compare Scotland to, are facing a bill for the aid package of €15.7 billion,which is €3,200 for every man, woman and child – compared to Germany and France who will pay €1,660 and €780 per person.
However the whole argument is hypothetical since the financial standing of an independent Scotland would preclude us from membership for very many years to come.
The last thing the failing EU wants is another mouth to feed.
Donald Lewis.
Beech Hill,
Gifford.
Try weight loss scheme first
Sir, – The government has proposed a new drive to tackle obesity, including measures like restricting buy-one-get-one-free offers and adverts on foods high in fat, sugar or salt.
Also, there will be more labelling of calorie content, and new responsibilities for the NHS.
I have also heard talk of encouraging more walking and cycling.
To avoid the possibility of this being another huge waste of money, can I suggest that a government minister who is overweight try this out on himself for a year then get back to us to tell us how it went?
Geoff Moore.
Braeface Park,
Alness.
Scruples and Russian roubles
Sir, – Following the outrage over the Salisbury poisonings you and I might have expected that when Boris Johnson became prime minister he would have instructed his MPs not to accept donations from Russians.
Not a bit of it – we discover from the much-delayed "Russia Report" that no fewer than 14 Conservative ministers have accepted substantial sums of money from Russian sources.
It would appear that money has the ability to dissolve whatever scruples the Tories possess!
Alan Woodcock.
Osborne Place,
Dundee.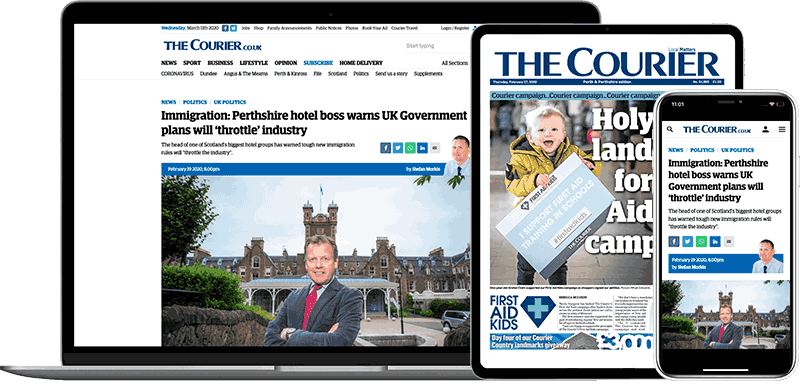 Help support quality local journalism … become a digital subscriber to The Courier
For as little as £5.99 a month you can access all of our content, including Premium articles.
Subscribe