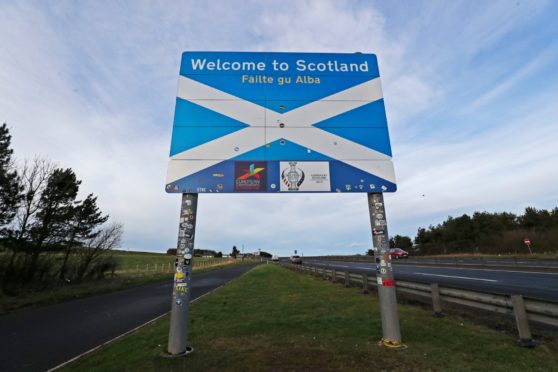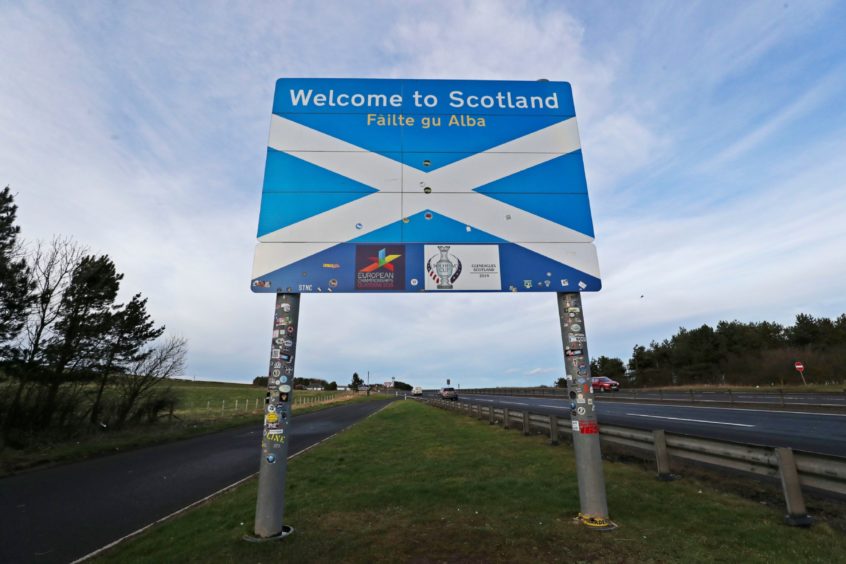 Sir, – This Brexit Project appears to be disintegrating before our very eyes.
The Internal Market Bill ignores our values and is undermining powers devolved to Wales, Northern Ireland and Scotland, so has been described as a power grab.
The Bill is sleekit, it leaves devolved powers untouched but creates new reservations in our devolved areas.
There are two market access principles set out in the Bill.
Mutual recognition where goods which can be lawfully sold in England can be sold anywhere whether or not they meet local standards.
So often quoted is chlorinated chicken bred in dank sheds in USA until they reach their weight.
If they are good enough for diners in Preston then they are good enough for a supermarket in Perth.
Holyrood opts to keep animal welfare and food standards high but under this Bill none of the Scottish regulations will matter.
So good to go in England means the same for Scotland.
I feel for the farmers here who raise chickens and other animals to a very high standard.
The second principle of non-discrimination is more complex.
The government can restrict free movement of goods, set import quotas or tariffs.
In 2019, President Trump imposed a 25% tariff on Scottish malt, cashmere and confectionery whilst ignoring such products in Italy, Belgium etc.
One has to ask what Westminster has done to sort this problem?
Under this Bill if any measure from the devolved parliaments make it difficult or unattractive to sell or buy goods from another part of the UK this becomes discriminatory.
Minimum pricing of alcohol in Scotland is a case in point.
Created because of health issues here and after a long legal process the EU and courts agreed this was justified.
This Bill gives any UK Minister the power to knock this out with the stroke of a pen.
The Bill also gives the UK Government the power to dole out cash on pet projects across the UK by passing the devolved assemblies on economic, cultural, educational issues etcetera.
The Welsh government have pointed out the UK is not like the EU.
The UK is imposing the mutual recognition and non discrimination on the three nations, whereas the EU single market member states voluntarily agree a set of rules.
This is Scotland's future at stake here.
If you go to bed in a bee hive and waken up stung who is to blame?
Ian Wallace.
Chapman Drive,
Carnoustie.
'Wrecking ball' to devolution
Sir, – Over the last week or two we have heard Tory MPs Douglas Ross, Alister Jack and Iain Stewart all reciting Boris Johnson's fairytale regarding his Internal Market Bill by maintaining it is not a power grab designed to undermine the devolved parliaments.
When BBC presenter Laura Maxwell pointed out to Mr Stewart that the Bill was widely seen as 'taking powers from the devolved governments and centralising them in London', the Scottish Office minister was unable to offer any rebuttal.
In a development which makes the Tories' assertions about the Bill look even more ridiculous and preposterous, David Melding, a Conservative member of the Welsh Parliament, resigned from his shadow ministerial post in protest at the Bill which he believed would undermine devolution in Wales.
The IMB is a 'wrecking ball' as far as the devolved parliaments are concerned and it is time we had a little honesty about it from our Tory representatives.
Alan Woodcock.
Osborne Place, Dundee.
Too many rules to comprehend
Sir, – Here we go again. Different rules for different areas and confusion in what still supposedly remains the United Kingdom.
One minute we are able to watch an English FA cup match at which the public are apparently able to attend freely with no attempt at social distancing or wearing face masks and the next day Scotland is virtually returned to a lockdown.
How can it be that there is such a variation in regulations being applied?
Can anybody explain how I might be supposed to deal with a planned operation in hospital following which I would be advised not to use public transport and would have to rely on a family member for return to home when they are now banned from visiting my household?
Ian Roberts.
Main Road, Hillside.
Have a pint while you can
Sir, – Well Nicola has done it again!
I can meet my mum in the bingo, at the local and even in Tesco but, guess what, I can't see her in her house.
Well I am sorry, but you can start the fines with me lass, you really have lost the plot.
If this is the way you're going to treat your minions if you ever get independence, you are destroying pubs. However, I honestly think that's what you want to happen.
So have a pint while you can, because if independence comes there won't be many locals left.
Neil Robertson.
Etive Place,
Glenrothes.
New roads are not the answer
Sir, – Some years ago there was a proposal to build a pedestrian and cycle bridge from Quarrymill to Muirton in Perth but the plan never materialised.
More recently, proposals are under way to find a cycle route from Stanley to Perth.
The simplest way would be to go on the east bank of the Tay via Stormontfield Road, which would require a pedestrian and cycle bridge to be built from Stanley to Cambusmichael.
Presumably a right of passage still exists at the strategically placed old Waulkmill Ferry.
A pedestrian and cycle bridge there would be most useful for commuters and for recreation.
For one hundred years trains crossed the Tay at Ballathie, where the old railway bridge has now disgracefully been allowed to deteriorate.
For over 100 years the citizens of Wuppertall Germany have been able to cruise safely over their city, rivers and roads using their excellent electrically powered Schwebebahn suspended railway, in an environmentally friendy way.
More roads are not the answer, and certainly the plans to put what must be the longest and most complicated pedestrian and cycle track only three meters from heavy goods traffic on the proposed Cross Tay Link Road, is not the answer.
Sandy Main.
Kinloch, Blairgowrie.
Seeing red over Perth's lights
Sir, – It is so frustrating driving in Perth just now, mainly because of all the pedestrian crossings.
The lights change to red and nobody is there to cross.
It seems a shame at this difficult time for business people trying to get on with their work to be wasting time and fuel stopping so often for no reason, not to mention the extra pollution.
Surely the risk of pressing a button to activate the crossing does not warrant this annoying change.
There is also the risk of drivers ignoring the red light and driving through, which I have already seen happening.
Jim Smith.
Destiny Drive,
Scone.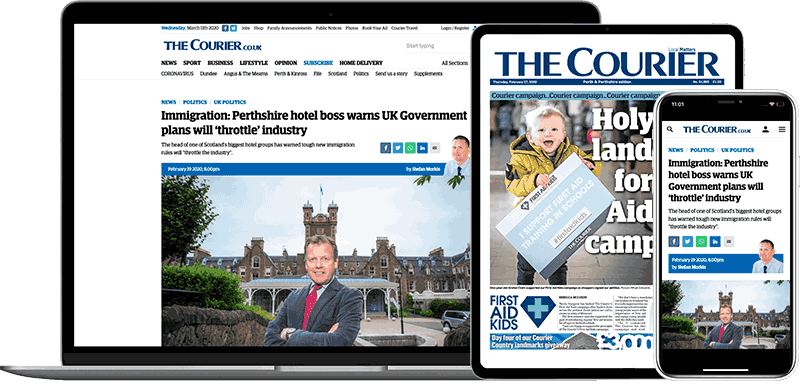 Help support quality local journalism … become a digital subscriber to The Courier
For as little as £5.99 a month you can access all of our content, including Premium articles.
Subscribe