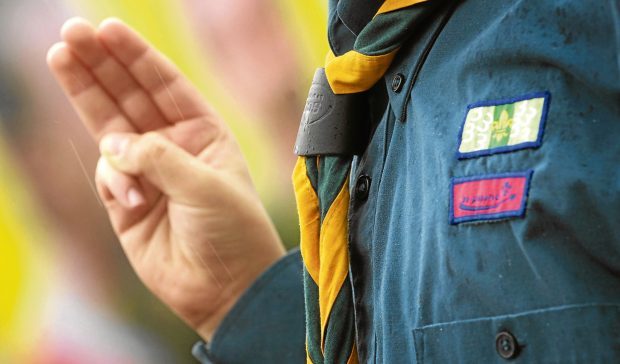 Sir, – Some parents might have hoped that their sons could leave the intrusive LGBT campaigning prevalent in Scottish schools behind as they head off to Scouts.
Alas, no.
The Scouts have also submitted to the all conquering TIE Campaign.
Their anti-bullying message is a pretext for promoting a radical ideology of sexuality and gender with which many parents disagree.
Contrary to the tacit assumption of the TIE Campaign, it does not follow from the premise that some LGBT kids are bullied that all children need to be told that, in the area of human sexuality, Stonewall is right and the Catholic Church is wrong.
Can the Scouts clarify whether those who regard the philosophy of gender fluidity as a dangerous delusion are still welcome in their movement?
Or does "inclusion" not stretch that far?
Richard Lucas.
Scottish Family Party,
272 Bath Street,
Glasgow.
Home was never unloved
Sir, – As a former journalist, I know the temptations and dangers of embroidering and even reworking facts to create stronger stories. However Jack McKeown's report of architectural awards, Downalong (November 17), is a step too far.
In the late 1960s, my uncle, Charles Speid, sold Forneth House and Estate. He project- managed the construction of a new house in woods still owned, while his wife (my aunt, Josephine Speid) created a magnificent alpine garden in the rocky terrain below. This is the house described by Mr McKeown in a property-for-sale related article last year, as "designed by a naval architect to resemble a ship sailing through the trees". Poetic for sure, but totally untrue.
After my uncle died in the 1970s, my aunt moved down the hill into a row of former quarry workers cottages, renovated as a single dwelling, and in which she lived in until 2010, when she moved into a care home. She died in 2012, aged 98. Downalong was then sold, and I watched with trepidation as the roof was removed (in icy November!), and then deep upset as the building disintegrated to the point only the two end gables remained.
The completed structure (with an identical footprint) is indeed 21st Century state-of-the-art, worthy of commendation. However, Downalong never fell into "disrepair". To have this renovation described as "a template on how to rescue other unloved rows of rundown cottages across Scotland" has upset many.
Downalong was a comfortable and much loved home, a social hub remembered with affection by many generations of Jo's family and friends and neighbours alike. It never fell into disrepair. It was never rundown. And it was never, ever ever unloved.
Angela Jeffs.
Burnside Cottage,
Forneth,
Dunkeld.
Rising cost of big divorce
Sir, – Nicola Sturgeon has announced the long awaited SNP Growth Commission's case for independence will be published in 2018.
I hope somewhere in the 100 pages devoted to "fiscal policy, inclusive growth and currency" a few lines will cover the cost of unpicking 300 years of agreements, bureaucracies, assets and liabilities, and setting up the new organisations, processes and facilities required for an independent Scotland.
It's unlikely to be the London School of Economics' £200m that Alex Salmond said in 2014 was "credible" or the £650m in John Swinney's secret briefing, perhaps not even the UK Treasury's estimate of at the time of £2.5bn.
We now have actual examples. The Scottish Farm Payments IT system has cost around £178m (so far), and Jeanne Freeman is on record as saying that it will cost £400m just to set up the new Benefits Agency to administer a £2.8bn spend. An independent Scotland's budget and organisation would almost double from £33bn to £71bn on independence, 13 times that of the Benefits Agency.
So the total set up cost could be £3-5bn, at least 15 times what Salmond predicted in 2014.
Allan Sutherland.
1 Willow Row,
Stonehaven.
Pre-fabs the answer to crisis
Sir, – Having recently become a nonagenarian, I've been thinking of the old days.
Why don't we build a few thousand pre-fabs to help get over the present housing shortage?
I think they were given a lifespan of 20 years, but I know of some which were still being lived in many years later.
Mary Smith.
Maryburgh,
Blairadam.
Time to address refugee status
Sir, – Right now, in the Home Office rules, the Government doesn't recognise the close family of refugee children beyond their parents. This means that many children escaping war and violence can't be safely reunited with their family in the UK without first making a deadly journey in to Europe.
As the UK Government works on updating its rules as a result of leaving the EU, an amendment to the European Union (Withdrawal) Bill New Clause 53 would make sure the UK's rules are fixed to stop this needless risk to children's safety.
We hope that MPs will work together to fix this problem.
I urge your readers to write to their MP to ask them to add their name to the amendment and voice their support during the debate. Together we can show the world that Britain will not turn its back on those who need us most.
Lily Caprani.
Deputy Executive Director,
Unicef UK.
Focus should be on home front
Sir, – More party games. Ms Sturgeon addresses the Arctic Circle Forum, telling its members (again) that Scotland (i.e. the Shetland Islands) is closer to the Arctic Circle than to London.
So what? Edinburgh is closer to Newcastle than to Oslo.
This is all part of Ms Sturgeon's two-pronged obsession: to grandstand as if Scotland were a country separate from the UK; and to pretend that Scotland has less in common with the UK than with Nordic countries.
This international grandstanding is beginning to look like displacement activity to divert Ms Sturgeon from having to confront the very real problems that beset Scotland – and indeed her own Glasgow constituency.
Perhaps Ms Sturgeon has forgotten what happened to Alex Salmond's similar conceit of his 'arc of prosperity'. That did not survive the 2008 financial crash.
Jill Stephenson.
Glenlockhart Valley,
Edinburgh.
Claims beg two questions
Sir, – I note with wry amusement that Murdo Fraser is claiming the scrapping of VAT on the Scottish Police and Fire Service proves the power of the 13 Scottish Tory MPs at Westminster.
The claim begs two questions.
Does the failure to scrap VAT in the face of continual SNP pressure over a number of years prove the previous refusal was 'punishment' for not voting Tory and secondly, why did David Mundell not fix this anomaly despite being Secretary of State for Scotland, our supposed voice in UK Government, since 2010?
Graeme Finnie.
Balgillo,
Albert Street,
Blairgowrie.