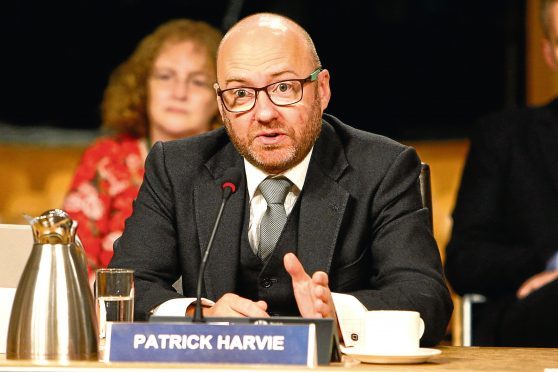 Sir, – The SNP appears to be set on raising income tax in Scotland as part of a move to keep the support of the ultra left Green Party.
Nearly 30% of income tax revenue raised in the UK already comes from the top 1% of earners and there is very strong evidence demonstrated by the Laffer curve, a recognised economic algorithm, that raising tax rates actually has a detrimental effect on revenues.
At a time when Scotland is desperate to attract all sorts of businesses and skilled professionals it is sheer economic lunacy to make Scotland by far the heaviest taxed part of the UK in terms of property and income taxes.
Recent reports from the Office of National Statistics show that retail sales are headed for their first annual decline in four years as consumers continue to feel the squeeze from rising inflation. Meanwhile, disposable income is reducing. The SNP proposed income tax rises, on mainly middle income families, on the back of already higher rates than the rest of the UK and recent substantial council tax increases will seriously affect families' spending ability and place increased pressures on High Street shops which will begin to close putting people out of work.
The fact is that the SNP can only cling on to power, salaries, expenses and pensions with the support of the Greens, who have got them under their thumbs.
Where would any of them get a job with the aforementioned benefits they currently enjoy?
Donald Lewis.
Beech Hill,
Gifford.
A stooge for the Green Party
Sir, – At Holyrood Nicola Sturgeon maintains Ruth Davidson is 'a party stooge for her Westminster masters'.
With the Scottish budget not too far off, we're about to discover whether Ms Sturgeon is, once more, a stooge for Patrick Harvie and the radical Greens.
Martin Redfern.
Woodcroft Road,
Edinburgh.
A victim of over-optimism
Sir, – What should we make of the decision to close the Queensferry Crossing to southbound traffic from Thursday for an essential repair (Courier, November 28)?
It now appears that those who said that the project could be completed by the end of 2016 were ludicrously optimistic.
In fact during that year I felt that the Scottish Government would press for a St Andrews Day opening in a fanfare of publicity.
It now appears that St Andrews Day 2017 would have been a more realistic timescale.
However, I don't think MSPs Murdo Fraser and Alex Cole-Hamilton, who have been among those most strident and vocal in their criticism, can moan too hard about this.
They were as culpable as anyone in pressing for information about a completion date.
This matter has become a political football for too long, virtually ever since the venture started.
With the benefit of that most exact science – hindsight – it would have been much better if the politicians had simply left this to the engineers.
Nevertheless, we should still take enormous pride in this marvellous feat of construction.
Meanwhile, we can only hope that by the turn of the year both road bridges are helping achieve something close to an optimal traffic flow.
Bob Taylor.
24 Shiel Court,
Glenrothes.
Bridge not yet truly complete
Sir, – I don't recall the old Forth Bridge closing for 'snagging' in 1964.
In those days faults were fixed before major constructions entered service.
The old girl's five day comeback as the southbound crossing is only possible because of the £112m and £5m p.a. spent on its new role as 'the world's most expensive bus lane' (aka breakdown insurance) for 300 public service vehicles a day.
Perhaps 'Forth Crossing South' and 'Forth Crossing North' should be permanent arrangements.
Embarrassing for Humza Yousaf perhaps, but the costs are already covered, it would double capacity, speed up traffic, half wear and tear and double the lifespan of both bridges.
Simples!
Allan Sutherland.
1 Willow Row,
Stonehaven.
Hard questions for police force
Sir, – The budget confirmed, if indeed confirmation was needed, that the Scottish Government are only happy when whinging.
The Chancellor had only just agreed to pay the VAT bill for the Scottish police force (£140 million) when the SNP complained it was not enough.
This is against the backdrop of the amalgamation of eight police authorities into one force against all advice at the time warning of VAT.
This is also the force whose chief is on gardening leave under investigation.
Meanwhile, two of his colleagues have been suspended pending further inquiries into misconduct.
The Scottish minister for justice, in the national media, refused to give any information on the suspended officers nor any details of the accusations.
Neither did he explain why the chief was allowed gardening leave and his officers suspended.
Why is this?
Did the minister for justice have no idea what was going on within his department, is he unfit for purpose, or is it that the nationalists do not wish to inform the electorate of the consequences of incompetence?
Alan Bell.
Roods,
Kirriemuir.
Problems likely to worsen
Sir, – The SNP hierarchy is spending more and more of its time deflecting criticism over the shortcomings of our public services.
Over the last few days Justice Secretary Michael Matheson has been less than convincing as he dismisses suggestions that the restructuring of the Scottish police service could have played any part in the issues that are increasingly making Police Scotland look dysfunctional.
Health Secretary Shona Robison is regularly defending the under-resourcing of NHS Scotland and playing down the resulting missed waiting targets.
Meanwhile, Education Secretary John Swinney is in denial on two major fronts, with on the one hand the SNP's dreadful 10 year record of undermining our once world class education system, and on the other a determination to push through the ill-judged named person scheme despite widespread public concern.
In a modern world of high expectations, the job of governing with limited resources and ever growing demand is extremely challenging.
However, the SNP's determination to never admit they can be wrong means systemic failings are all the more likely to run on and on.
Keith Howell.
White Moss,
West Linton.
Remembering solid advice
Sir, – As a boy, some working class lore was passed down to me: wages were to put a roof over your head, food in your belly, clothes on your back and coal on the fire and, if you had anything left over, you could have a pint at the weekend in the pub.
The important message being that for the household budget, the essential, needful expenses take precedence over optional indulgences.
If world economic growth has to slow considerably for the sake of the planet and our own survival upon it, as some ecologists are suggesting, we will have to find new equitable ways of living and working together besides redistribution of wealth.
One such way would be to focus on economic activity that should matter most to people and results in a real improvement in their living conditions, and to downgrade discretionary and superfluous production and pastimes.
Geoff Naylor.
Colden Common,
Winchester.
No solution to culture question
Sir, – The attempt by Dundee to become European Capital of Culture in 2023 is one of the causalities of Brexit which, it must be remembered, was the choice of well over a million Scots.
Nicola Sturgeon called on the UK Government to 'fix it' but, did not suggest how that might be done. It was little more than tokenism and virtue signalling.
Sadly, it appears we cannot have our (Dundee) cake and eat it.
Rev Dr John Cameron.
10 Howard Place,
St Andrews.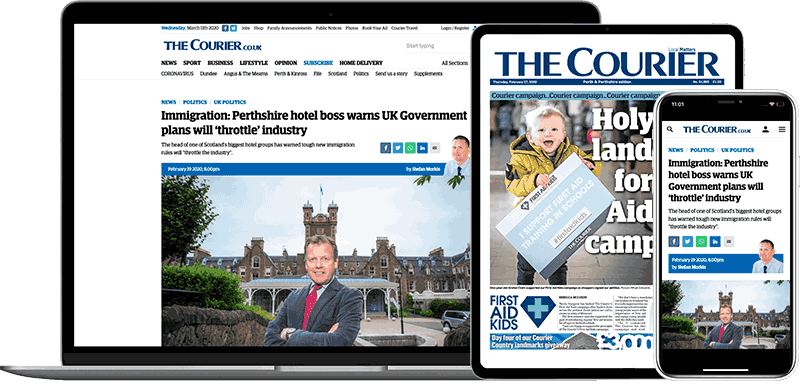 Help support quality local journalism … become a digital subscriber to The Courier
For as little as £5.99 a month you can access all of our content, including Premium articles.
Subscribe