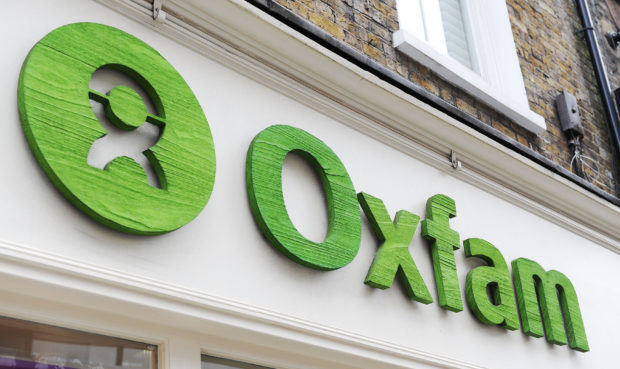 Sir, – Isn't it ironic that, in light of the Oxfam controversy, the Charity Commission is launching an investigation into last month's antics at the Presidents Club dinner (Courier, February 17)?
In a flurry of indignation, many charities announced they would not be accepting a donation from the club. A good deal of criticism was hurled at the club's organisers and the business community about the way they treated women. Well, what a difference a few weeks make.
Some people are now calling into question the value of foreign aid, at all. It would be wrong, though, to condemn the entire charity sector because of the disgraceful behaviour of some of their organisers in Haiti and elsewhere.
What is certainly needed is a review of standards and ethics within it. This might extend to a look at conditions in which voluntary workers operate, sometimes in very difficult conditions. Is it right that the sector can pay large amounts of money to its senior personnel when so many who deserve a wage get nothing (except, no doubt, the satisfaction of serving a cause in which they believe)?
The International Development Secretary, Penny Mordaunt, is right to point out what might happen if the charities refuse to change. We still need to recognise that if we believe in foreign aid, they play a vital role in ensuring it is effective.
Bob Taylor.
24 Shiel Court,
Glenrothes.
NHS failings not hackers' fault
Sir, – No cyber-world expert seriously believes Vladimir Putin is behind the attacks on everything from the US election to our NHS. Apart from the dangers of such an exercise, why would he waste time targeting the UK's imploding health service?
Russia has the same nerds, nuts and Asperger sufferers as the UK who try to hack the Pentagon and surely no one is so mentally challenged as to believe Gary McKinnon was acting on behalf of Tony Blair or Lauri Love is Westminster's hit-man.
Putin has said: "On a state level we haven't been involved in hacking nor do we plan to get involved in it. Quite the opposite, we are trying to combat it inside Russia."
The belief that he was involved is just politicos and others passing the buck. The fact is, many Democrats couldn't bring themselves to vote for Hillary Clinton, Germans lost faith in Angela Merkel after her disastrous open-ended refugee invite, and the NHS doesn't need any Russian help to make a shambles of its internet services.
Rev Dr John Cameron.
10 Howard Place,
St Andrews.
Prayers and platitudes
Sir, – How much is a child's life worth? A total of 17 students and staff from a Florida school shot dead by a teenager. Not for the first time has this happened – school shootings has almost reached epidemic proportions in America.
What is the response from the American president? Our thoughts go out to the families of those killed, prayers and platitudes. The gun lobby in America hides behind the second amendment; there is just too much money in guns and too many politicians in the pockets of gun manufacturers – their election campaigns are dependent on the gun lobby and gun manufacturers' money. It is well past time for the ordinary folks of America to say: "Enough is enough".
Teenagers have social media at their fingertips. If their parents are unwilling to do right by them, they should organise a boycott of all schools until the government passes a law that takes guns off the street.
Make it plain to American lawmakers. If you cannot make schools safe for us then we are not going to attend school.
See how quickly the attitude of politicians changes with millions of chanting teenagers at their door.
Walter Hamilton.
Flat 3 City Park,
City Road,
St Andrews.
Mobile chippy is of more use
Sir, – So RBS are definitely closing the Montrose branch in June this year, to be replaced by two one-hour visits by a van.
The mobile chippy spends longer in Ferryden than that (and probably does more business than the RBS van will ever do).
Of the branches that have been reprieved, and to quote RBS: "The vast majority of these branches are in communities where there is no other Royal Bank branch within a nine-mile radius."
Nine miles isn't far but add the word "radius" and you sneakily double the distance: nine miles from Montrose and nine from Arbroath. Bingo, within the distance quoted.
Finally, if anyone wants a good laugh, log on to the RBS webpage and look at "Our Values". "We have a single, simple purpose – to serve customers well." Aye, right!!!
Iain Bateman.
13 Panter Crescent,
Montrose.
This falls under free speech
Sir, – I have followed with great interest and more than a little concern the story regarding companies refusing to advertise in a national newspaper following columnist Richard Littlejohn's views on same-sex couples bringing up children.
The focus of Mr Littlejohn's weekly column – which, incidentally, I'm not a fan of – was former Olympic diver Tom Daley and his gay spouse, Dustin Lance-Black, who are 'expecting their first child.'
Essentially, Mr Littlejohn does what all effective columnists should: stretch the minds of the readers, while at the same time mischievously stirring up some controversy for good measure.
However, despite all the hullabaloo, perhaps I'm in a minority of one in finding Mr Littlejohn's assertion that a male and female provide the best parental support unit not in the least bit controversial.
In fact, and it's not often I think this of Mr Littlejohn, but sense and logic seem to characterise his latest thinking. He maintains that, despite all the love and affection children may be shown from same-sex parents, there is no substitute for a child being brought up by a female mother and a male father; in other words, conventional parenting.
It seems that the LGBQT community has taken exception to this mindset, as have some newspaper advertisers, but can I, in all honesty, ask what is wrong with these comments? I know that many problems in primary and secondary schools can be traced back to children not having decent role models at home, and that teachers, social workers and educational psychologists would endorse this fact.
I also think that if we are to cherish freedom of speech and freedom of the press, Mr Littlejohn and his ilk have every right to express an opinion, and those who disagree should be civilized and respectful enough to do so by forwarding argument and evidence in a considered and constructive fashion.
Jamie Buchan.
Grove Road,
Dundee.
Cemetery area 'most unsightly'
Sir, – You recently published a letter from a Mr Murray of Glenrothes pointing out the unkempt state of Sleepyhillock cemetery in Montrose. I second his views.
My family lair has been there for years, as my paternal grandparents and my parents are buried there, together with numerous other relatives.
One of the problems appears to be that the tree canopy has grown too large and is shading the ground beneath, preventing the natural growth of grass. This means the area beneath the canopy is turning into a sea of mud, which is most unsightly.
Mr Murray also stresses that the council has a duty to maintain the cemetery in good condition, although the current administration appears to be neglecting that duty.
Grant Kerr.
3R Orange Lane,
Montrose.
Greens' work helps nation
Sir, – My thanks to John Cameron (Letters, February 17) for reminding readers the Scottish Green Party was instrumental in preventing fracking in our beautiful country.
The destruction of the environment and the pollution of our waters for generations to come cannot be justified by short-term monetary gain, especially when it would damage the excellent reputation of Scottish food and drink on which so many local jobs rely.
Andrew Collins.
Ladyburn House,
Skinners Steps,
Cupar.