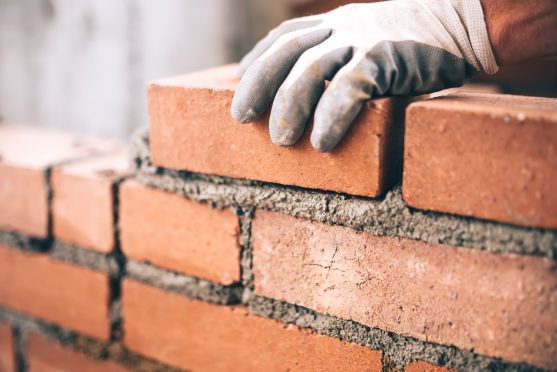 Sir, – The decline in social housing in Dundee, and other parts of Scotland, is part of a deliberate plan begun over a decade ago. Across the UK there was a consensus among the main political parties that social housing should be reduced to a minimum safety net.
Academics at Heriot Watt University were commissioned to calculate the housing needs of Scottish local authorities. Their calculations were based on the assumptions that people should only get social housing if they could not afford to buy or rent in the private sector without their income sinking below basic benefit levels, and that those households already in need could wait for up to 10 years.
With those assumptions in the equation, the academics argued that social housing need could be more than met by the ongoing turnover of tenancies, and even places such as Dundee, with a housing waiting list of thousands, had 'surplus' social housing that should be demolished.
When these policies were first implemented, the expectation was new housing built on the sites would be predominantly private, but that was before the economy crashed in 2007.
There has been renewed support for building social housing, but not to the extent that this will begin to replace the number of homes lost, and politicians have introduced additional confusion with 'affordable housing', which is far from affordable to many families.
As the political classes began to wake up to the misery these policies have caused, Social Bite commissioned a report into homelessness in Scotland's four largest cities. One of the authors was the main proponent of the disastrous housing need model.
A critical rethink of housing policy and major investment in social housing is long overdue.
Sarah Glynn.
Castle Terrace,
Broughty Ferry,
Dundee.
HGVs in snow: It's complicated
Sir, – I write regarding the letter from Colin Young ("Time to focus on the key issues", March 5) regarding legislation to keep some HGVs off the Scottish roads network during a red weather warning – which means a possible risk of injury or life.
Basically Mr Young is trying to condemn our First Minister for putting the risk of injury or life before earning money for the hauliers, who then subcontract their deliveries to self-employed and zero-hours contract couriers who Mr Young was alluding to. I do have a wee bit sympathy for those hauliers who tie themselves into contracts with distributors who will fine them if they do not deliver by a specific time – regardless of what is said, we all know that this happens in some instances.
However, I take a different view on what the key issue is that we are faced with on our roads in 2018.
Since 2009, after much lobbying by the RHA, we have six-axle HGVs with a gross weight of 44 tonnes, with the only traction delivered through one driving axle.
These vehicles are ideal most of the time: maximum load, low emissions, no twin drive ripping out tar when making tight turns. But try taking one out in a small amount of snow, when they lose momentum for the least little event and get stuck.
Once stuck, if the driver attempts to get moving again the road camber may cause him to jack-knife. Then the motorway is blocked and gritters and ploughs cannot get past, as these vehicles happen to be up to an eye-watering 16.5 metres long.
If these hauliers are carrying essential food supplies then why not use chains, as they do in some EU countries, where I believe it is mandatory? Strange how we never "harmonised" that bit of the HGV legislation? In addition, other goods should not be hauled until the red alert is over.
It would be interesting to find out what percentage of the current HGV drivers have gained any experience of driving in snow or adverse conditions.
Back in the '80s many rural workers moved to haulage when the lairds and farmers cut back on their workforces.
Most of these workers drove in snow, mud and water, which gave them a good grounding in driving in adverse conditions.
Councillor Henry Anderson.
4 Muirmont Crescent,
Bridge of Earn.
Missing the real HGV point
Sir, – So Colin Young (Letters, March 5) is upset at the First Minister speaking at Holyrood about HGV drivers making journeys when there was heavy snow on the ground and still more falling.
Speaking as an HGV driver, I think he missed the point: there was a red warning NOT to travel when we had drifting snow which no amount of resources could have stopped.
Most of the 1,000 vehicles stuck overnight were stuck because gritters could not clear the roads; no responsible haulier would have sent drivers out when there was a risk to life.
Gordon Mclay.
Balnagowan Drive,
Glenrothes.
On a mission to impose on us
Sir – I wish to comment on the "UK is better for business" article by Jenny Hjul (The Courier, February 28).
Her attempt to be the champion for Theresa May's new deputy, David Lidington, just does not bear scrutiny and fails miserably.
Mr Lidington is not just new but to most, if not to all, Scots a Tory politician, not well known, who probably knows little about Scotland and even less about its people and its economy.
Why should Scotland and its Government fall in line regarding Brexit (62% voted to remain)?
It's not for Scotland to give way but for Westminster to listen to Scotland.
The UK is not an entity – it is four nations, supposedly equal. The reality, of course, is the perception of London-centric politicians like Mr Lidington is that Scotland is a servile state that "needs to do as it is told".
Their geography is so poor that constant reference by Westminster MPs and even the Prime Minister of the UK to Up North, the Northern Powerhouse ( is there one in Wick?) suggests Scotland does not exist or, more likely, does not matter.
Mr Lidington's mission is to impose. His fantasy statements are not an economic policy. What does "a new world outside the EU" or "secure the nation for the future" mean?
They represent exemplars of the woolly statements we come to expect from Tory hard-Brexiteers.
Ms Hjul, predictable as ever, blames the partisan, deaf and intransigent SNP for not making it easy for the Tories. Please "roll over" and do not make it difficult for the union. She even has the audacity to tell us how and what our First Minister thinks, and has inside information on the future strategy of the Scottish National Party.
Mr Lidington needs to understand that statements like "all the devolved nations will get more powers than they presently hold" fall on deaf ears.
In reality, the SNP in government are required to give way at every turn and accept without question a continual erosion of their powers and authority.
Daniel A. Wood.
Charles Melvin Gdns,
Kirriemuir.
An electric car in snow
Sir, – During the recent heavy weather events in Scotland, some drivers were marooned on a motorway for more than 17 hours.
Stuck in snow, the drivers of fully-fuelled petrol and diesel cars would have had enough fuel to heat the occupants and to drive away again when the roads allowed it.
Electric cars, I understand, would not have enough energy in their batteries to both heat the vehicle and drive it away after that number of hours.
A sobering thought!
Archibald A. Lawrie.
Church Wynd,
Kingskettle.