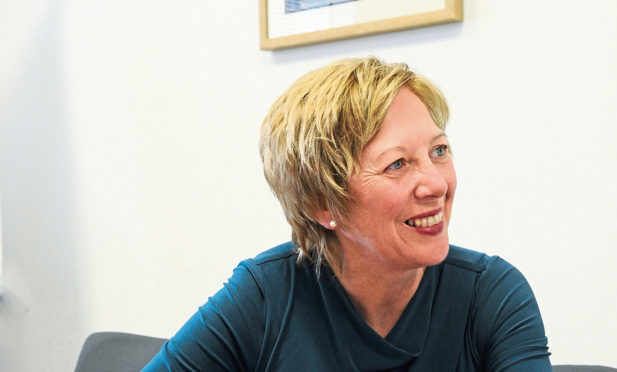 Sir, – Last week Lesley Laird, Scottish Labour deputy leader, condemned Nicola Sturgeon for forgetting the cost of establishing an independent Scotland.
As Fife Council's deputy leader, at the full council meeting on April 3 2014, Ms Laird asserted the alternative site proposed for relocating Madras College (on the university's North Haugh, versus the council's choice of Pipeland green-belt) would incur "costs of £18 million before a brick was laid", from the authority's total budget of £40 million.
That was arrant nonsense, but probably convinced some councillors to support Pipeland.
In March 2016, the Inner House of the Court of Session ruled the Council's Pipeland decision "unlawful" (albeit not for cost reasons). So Fife Council re-opened its failed discussions from 2010/11 with the university, and now proposes relocating Madras to its site next to North Haugh, with the earliest possible completion being January 2021, for a current budget of £50 million.
The original Pipeland decision was made in December 2012 by the then leader of Fife Council Alex Rowley, Ms Laird's predecessor as Scottish Labour deputy leader.
The mills of local authorities grind slowly and expensively when unwise decisions are made – to the detriment in this case of a whole generation of North-East Fife's secondary school pupils.
John Birkett.
Horseleys Park,
St. Andrews.
Rail campaign on right lines
Sir, – Joe Gilmour asks some fair questions about the proposed reinstatement of the Levenmouth rail link which I am happy to answer. It is, of course, not in the Levenmouth Rail Campaign's power to make the detailed decisions around his queries but we do have our own ideas about how it will work.
Our hope is that the new Leven station will be situated behind the swimming pool at the Bawbee Bri, giving us a close-to-integrated transport hub with the nearby bus station. We have highlighted the need to reserve adequate parking to Fife Council in its future plans for the surrounding area. We also hope to have e-bikes available and facilities to encourage the use of active travel, especially by connecting to the National Cycle Paths.
By "direct" services to Edinburgh we mean you will be able to get on a train at Leven and get off at Edinburgh without having to change, with an anticipated journey time of 55 minutes. This may well involve integration with the Fife Circle route but that is a matter for the rail authorities and Abellio to judge.
The need for the line to reopen is based on the very poor quality of existing public transport connections from Levenmouth to west Fife and Edinburgh. There is ample evidence that this acts as a deterrent to accessing jobs and college places outwith the area. Employment, education and tourism opportunities provided by reinstating the rail link will be much more easily available both to our local people and to visitors, helping to return prosperity to an area that has been
battered for 50 years by economic and social turbulence.
Mr Gilmour – like everyone else – is welcome to come along to our monthly public meetings which are held on the last Tuesday of each month (not July or December) from 6.30pm -8pm. We meet in the Fife College building beside Levenmouth Academy in Methilhaven Road, Methil. We'll be happy to discuss any other questions he or others may have.
Eugene Clarke.
Levenmouth Rail Campaign.
Flats plan is a step too far
Sir, – Please, please, please no more hotels, flats or offices on our precious waterfront.
I consider this new application for 11 more flats, in addition to the 36 already proposed as part of the site six development, to be sheer heartbreaking vandalism in the proximity of the V&A.
What can be done to prevent such madness by developers who have no respect for our city and its image at home or abroad?
As a born and bred Dundonian I despair of this situation.
Elspeth Collins.
Craigiebarn Road,
Dundee.
Show us the money, SNP
Sir, – We saw the embarrassing spectacle of Scotland's First Minister, interviewed live on TV, appearing either not to have read, or not to have understood the financial and economic detail of the Growth Commission report that she herself commissioned.
Coming on top of so many other fiscal nonsenses from the SNP, it would appear that the current honeymoon with Scottish voters is rapidly turning into a "money moon".
The fact remains that the SNP has singularly failed to show how Scotland's separation from the UK will be so much better for us all, and where the money is coming from to pay for everything.
Like it or not, it's the economy that provides the jobs, the investment and the tax income that pays for public services and as a rule, smaller economies and smaller population numbers cannot match the performance of larger economies.
The SNP policy is a short-term thing.
Let's, for a change, think about how Scotland might look in the longer term and in doing so, let's also remember that the world at large would view Scotland as a "developing economy", having no track record of sovereign governance nor total fiscal management.
This means borrowing costs for an independent Scotland would be far higher than those currently enjoyed by the UK.
How then will the SNP be able to continue with voter-catching wheezes, such as baby boxes, free prescriptions, free sanitary products for women, free education for EU citizens, and on and on.
It is time for Scotland to recover its sanity and vote out the people engaged in promoting such dreadful tosh.
Derek Farmer.
Knightsward Farm,
Anstruther.
Why wait to wave goodbye?
Sir, – It is heartening to read that even life-long Tory voters like John Cameron (Letters, June 11) are beginning to realise the lunatics are in charge of the Westminster asylum.
Is it finally time for the Scottish Conservative branch office to break away from the toxic London Conservatives? This will happen automatically when Scotland gets independence, but why wait till then?
Andrew Collins.
Skinners Steps,
Cupar.
Sense demands a vote veto
Sir, – In his letter of June 11, the Rev Dr John Cameron says that in a democracy the public must be allowed to vote again.
Surely then, irrespective of the result of any second vote, the public should be asked to vote again, then again and so on.
This is sheer stupidity. We can't keep holding referendums until you hopefully get the result you want, can we Nicola?
Mike Rogalski.
Feus Rd,
Perth.
Fracking not a fit for Scotland
Sir, – Charles Wardrop (Letters, June 12) is right that I focus on the need to reduce our greenhouse gas emissions. He should stop using smoke and mirrors to distract us from that.
Obviously, Scotland only emits a percentage of global emissions. But, an individual in China or America only emits a tiny percentage too. Is that a good reason for their countries not to act? However you slice and dice them, all of our global emissions add up.
I did not claim fracking is unsafely regulated. I did point out that greenhouse gas emissions to the atmosphere are unsafe. This is not seriously in doubt.
Fracking may have reduced America's emissions footprint, but it will not reduce ours. There are no more coal-fired power stations to close in Scotland.
We have to now either reduce our gas consumption, or invest in carbon capture and storage. To suggest that fracking is a solution to this problem is nonsense.
Gordon Pay.
Eden Park,
Cupar.
Heat will be on if policy fails
Sir, – Gordon Pay is concerned about greenhouse gas emissions. Will he stay concerned when Scotland's suicidal energy policy fails to keep him warm next winter?
Malcolm Parkin. Gamekeepers Road,
Kinnesswood.