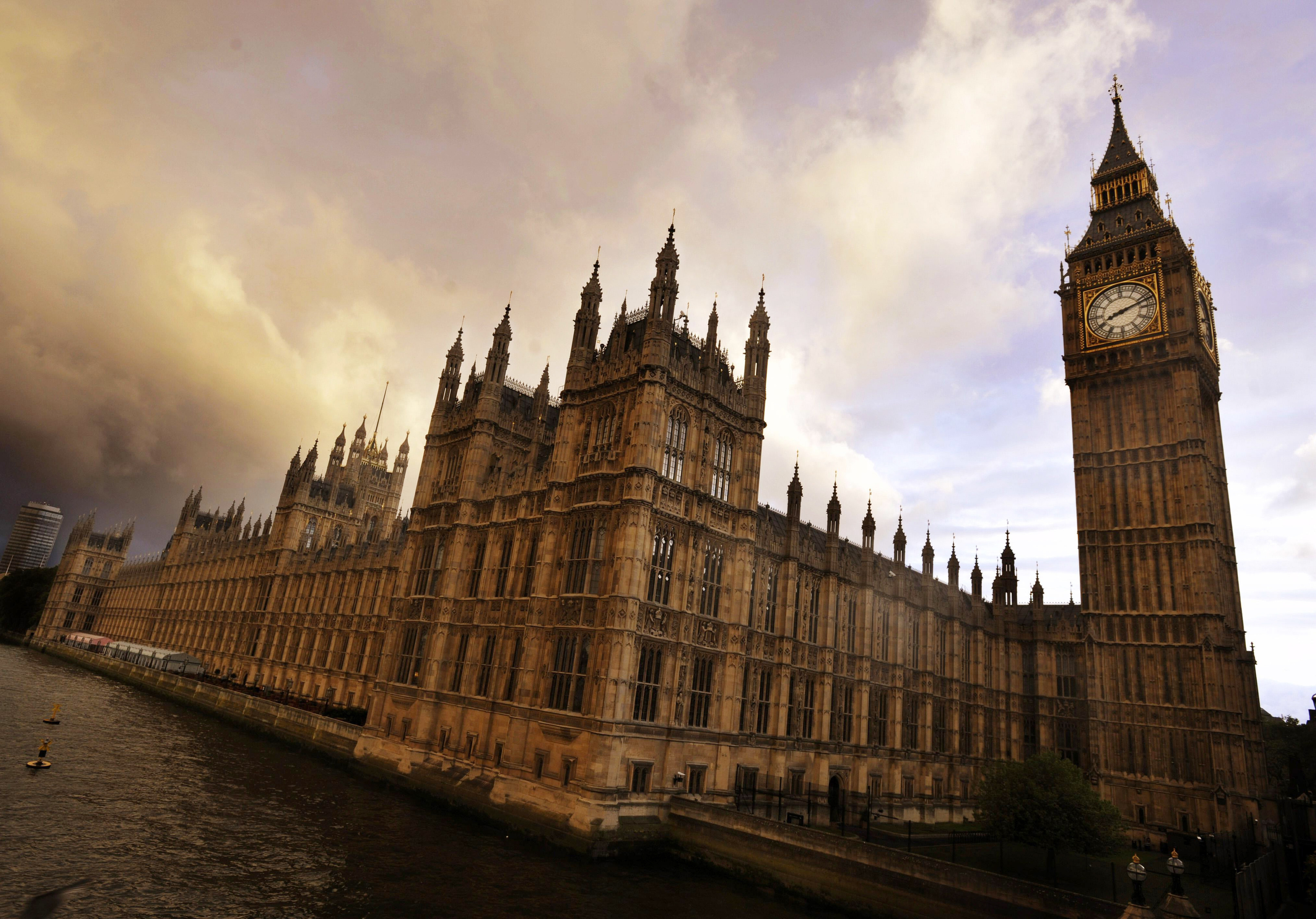 Madam, – Les Mackay (Say goodbye to our NHS, Courier, June 6) is not alone in voicing concerns regarding the future of Scotland's NHS and other institutions.
There have been rumblings from Westminster's belly for some time advocating a "one nation" approach to our public services.
Any reader unaware or unconcerned would be well advised to take a long hard look at unionist-run England and Wales for a chilling preview of what lies in store.
A wholly dishonest narrative has been spun around SNP "failings", with the aim of justifying the removal of powers from the hands of our only truly representative government.
Gratifyingly, Scots haven't been fooled by this propaganda exercise. However, as the Brexit power grab illustrates, Westminster will arrogantly disregard Scottish opinion.
The rebranding of the Scotland Office, now UK Government Scotland, is an ominous move in that direction.
With departmental spending increases there is little doubt Holyrood is to be circumvented, with powers placed in the hands of politicians whose only mandate stems from a parliament dominated by English self-interest.
Post-devolution Scotland has become a much better place to reside, especially under the auspices of the SNP.
While Tory policies are condemned by the UN as a breach of international human rights, the same organisation has praised our own government's efforts in protecting us from these cruel and inhumane policies.
Westminster, in a post-Brexit UK, will strip this protection away while citing, ad nauseam, a 2014 referendum result not worth the paper their "vow" was written on.
Ken Clark.
c/o 15 Thorter Way,
Dundee.
Stop the 'holier than thou' act
Madam, – It would seem that a number of the candidates vying for the Conservative leadership are owning up to mistakes made in their younger lives.
They are no doubt being advised to.
The reasons? Our country has become a judgmental land with the media searching for mistakes anyone who dares to stand for public office or any high profile job might have made.
Can any one of us stand free of mistakes? I wonder just how many great leaders we have missed for just this reason – the fear of their lives and their family's lives being delved into by unrelenting media hacks.
Holier than thou comes to mind as does gross hypocrisy.
Let us show a little more respect for those who are willing to stand and represent this land of ours, whatever their politics.
If we do not like the job they are doing our democracy allows us to do something about it.
We need good leaders more than ever. Leave their personal lives alone, and let's get inspired by what they plan rather than what they might have done.
Barbara Sturrock.
12 Invergowie Drive,
Dundee.
Everyone has made a mistake
Madam, – I don't know any one who has not done stupid things in their youth and past.
We've all been young, we've all made mistakes, no-one is a saint!
If Michael Gove had said nothing he would have been a liar.
Now he has been honest and apologised and it is not good either.
I'd rather see Michael Gove as leader, at least he has been open and honest about his past and his mistakes, than Boris Johnson, who will only bring trouble to the UK.
Maaike Cook.
Cash Feus,
Strathmiglo.
Democracy in name only
Madam, – We hear politicians speak about parliamentary democracy but what does this mean?
So what is the difference between a parliamentary democracy and a democracy where the people get a vote?
It appears that in parliament the politicians do not need to take a blind bit of notice what the people voted for in the referendum.
They are attempting to turn defeat at the polls into victory in parliament.
John G Phimister.
63 St Clair Street,
Kirkcaldy.
Risk to proud school heritage
Madam, – Until the early 1970s, schools operated a 30-hour week and teachers often refereed after-hours games and then went home to quite a bit of homework.
Now, because we find those dedicated, hard-working professionals agitating for a working week of less than 20 hours, we must ask ourselves what has changed over the years.
Teachers do a difficult twin job of educating and socialising children for their adult life ahead.
Thus wanting teacher/ pupil contact time reduced by one third cannot be good for our nation, one that was once top of the international league in education.
I suggest the change is the burdens and philosophies put upon teachers by local education department officials who, in turn, are being pressurised by parliamentarians who have little direct understanding of the day-to-day classroom.
That our current Scottish education secretary can sanction the formation of more than 100 classes in our schools to be made up of children of various ages of different attainment levels and handicaps, calls into question John Swinney's understanding of the successful working of a classroom.
For him to tell both concerned parents and teachers that they are "cooking up a moanfest" is an insult to their intelligence and to the proud heritage of Scottish education.
Archibald A. Lawrie.
Kingskettle,
Fife.
A promise that should be made
Madam, – We shall no doubt continue to hear many fiscal promises from the Conservative leadership contenders in the coming days.
Here is one I think will have enormous public appeal: "I shall make sure central government assumes responsibility for free television licences for the over 75s at the November Budget" (Blanket free TV licences for over 75s scrapped, Courier, June 11).
The BBC has been put in an invidious position.
It could have scrapped the benefit altogether and risked heavy public criticism, or it could enter into the vexed area of welfare provision and the recurring argument about whether benefits should be universal or dependent on income.
That is not its role.
I'm old-fashioned enough to believe that its purpose is to educate, to inform and to entertain.
It should not be obliged to take on a function that is properly the role of central government.
What next now this precedent has been set?
Will government ask the energy companies to administer the winter fuel payment or large bus companies be asked to exercise their discretion as to who should get concessionary travel?
Will opticians decide who should be eligible for a free eye test?
In my opinion there are a number of dangers in passing decisions on these matters – which are vital to the incomes of millions of people – over to corporations and businesses.
In the coming months we shall have a new prime minister and a new government.
He or she may well want to make this an issue at the general election that should follow a resolution of the Brexit hiatus.
In the meantime the new PM can reassure all over 75s that immediate steps will be taken to make sure their licence payment is safe.
Bob Taylor.
24 Shiel Court,
Glenrothes.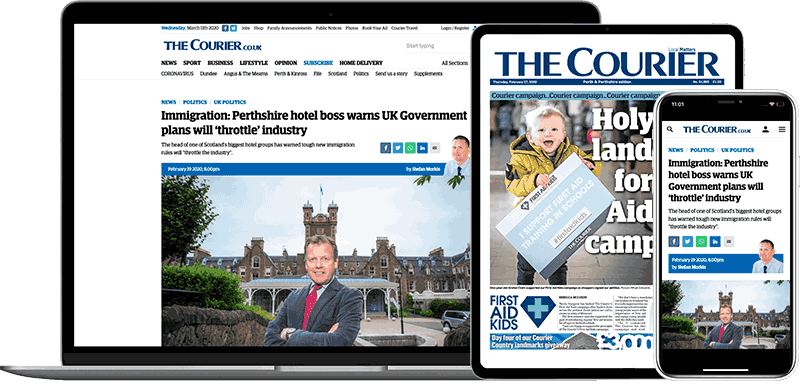 Help support quality local journalism … become a digital subscriber to The Courier
For as little as £5.99 a month you can access all of our content, including Premium articles.
Subscribe