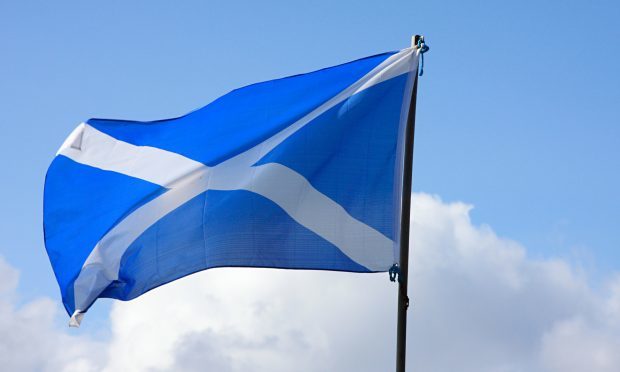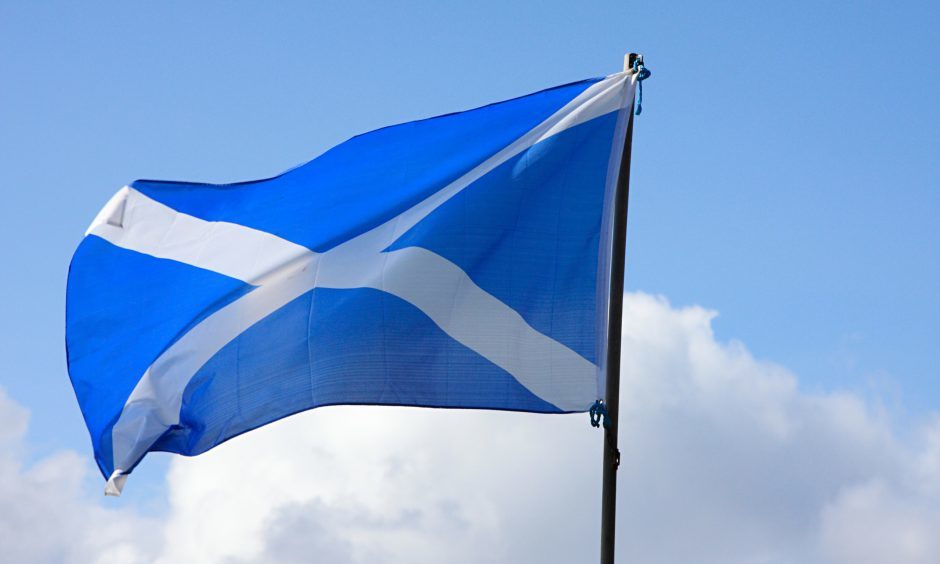 Madam, – I find myself in partial agreement with those SNP politicians who argue that independence negotiations could be triggered without a referendum ("Referendum Plan B chilling", Jenny Hjul, The Courier, July 10).
The two referendums we have had in the past five years have not resolved the issues at hand.
It must be apparent by now that any future referendum should be a two-stage process, with stage one being required to secure the mandate to negotiate, and stage two being a vote on the negotiated settlement.
We know that a vote on the principle alone does not work.
The initial mandate to open negotiations does not necessarily require a referendum in itself, and there is no reason why a parliamentary vote should not be sufficient.
However, a Westminster vote would not work because people are usually concerned with a much wider range of issues in UK elections.
A Holyrood vote with its partial proportional representation would work though, but it would be important not to include the pro- independence Green party in any vote, as some of their voters will vote for environmental issues first and foremost, and their supporters who do not also support independence would be disenfranchised.
By contrast, there is no ambiguity in what the SNP stand for.
It is in their constitution, and it is all they ever talk about.
So, yes, let the SNP open negotiations if they gain a majority of seats in the next Holyrood election.
Do it on the condition there is an actual referendum on the settlement they reach, which, like Brexit, must be achieved within a two year period.
There is no risk in this for the rest of us because our political narrative is dominated by this anyway.
Until such a change in approach is agreed, the UK Government should continue to say no.
They can do that because we have already done this once, and we should not have to do it again, certainly not in the same way.
Victor Clements.
Mamie's Cottage,
Aberfeldy.
Usual suspects, usual behaviour
Madam, – I see the usual suspects are once again seeing the SNP bogey men in every initiative as a bid for world domination.
Jill Stephenson's latest letter about Citizens' Assemblies ("Political Agenda behind Citizens' Assembly", Letters, July 12) assumes everyone invited will be somehow an independence supporter. Well, if I was Jill Stephenson I would get involved in it or ensure it is reflective of opinions. However, as always, those on the unionist side sit on the sidelines and carp about any SNP initiative, or hide themselves away behind Westminster.
Bryan Auchterlonie.
Bluebell Cottage,
Perth.
Not convinced by Humanism
Madam, – As a fairly savvy octogenarian I take a degree of umbridge at Andrew Copson's (chief executive of Humanists UK) remark "Policy-makers need to wake-up to such dramatic social changes, particularly the rise of the non-religious and the decline of Christianity."
Before passing from this wonderful vale and before casting aside my somewhat esoteric "ideas", I would like to see a scientifically-acceptable "critique" on the phenomenon of Time and Epistemology by Mr Copson.
While not a follower of Christianity, I remain unconvinced by Humanism as the best pathway forward for mankind.
As for dramatic social changes – for the better?
Kenneth Miln.
6 Swallow Apts,
Union St, Monifieth.
Church must give up privilege
Madam, – In response to a recent British Social Attitudes report describing how an ever-diminishing number of UK citizens are now Christian (just over a third), the Church of Scotland has said it "will always seek to be a force for good in society".
We absolutely welcome this.
What must now change however is the increasingly outdated notion that Christianity represents and is good for all of us.
It enjoys taxpayers' money to run schools according to its own ethos, exemption from equality laws which apply to everyone else and unelected seats in government.
No one would condemn any private group for seeking to do "good for society".
But religious leaders must graciously surrender established privilege before it is gracelessly torn from their grasp.
Neil Barber.
Edinburgh Secular Soc,
Saughtonhall Drive.
Orange Order not welcome
Madam, – I would like to add my opposition to the proposed Orange Order march in Dunkeld on August 18, as reported in The Courier ("Bid to ban 'hijacked' Dunkeld procession", July 10).
Dunkeld is a lovely place to stay and visit, and does not need these kind of events taking place.
The Orange Order can dress up their marches any way they like, we all know they are blatantly anti-Catholic, end of.
It is interesting that we live in this politically correct world where you can't seem to be able to voice your opinion anymore, yet anti-Catholic marches take place all over Scotland and that appears to be perfectly acceptable.
I'm aware of members of the public have been jostled and priests have been spat at, which is disgusting.
Then it appears the people behaving like this are apparently not members of the Orange Order. Very convenient.
If I'm in Dunkeld that day and the march has been permitted, I would like to think I could cross a public highway without being jostled and spat at.
Gordon Murray.
14 Marshall Place,
Luncarty, Perthshire.
What's a good reason to stay?
Madam, – In response to my letter advocating independence, Derek Farmer asks, referring to the 2014 independence referendum, "why cannot this decision be respected?" ("SNP should show respect", Letters, July 8).
In 2014 voters were told the only way for Scotland to remain in the EU was to vote "no", and, if they voted remain they would get "the strongest devolved government in the world".
Yet now Scotland is faced with being dragged, against our clearly expressed will, out of Europe, with commentators proclaiming the expected "no deal" would ruin the UK, and us with it, for a generation.
The aforementioned "strongest devolved government" has been absolutely powerless to influence this in any way.
And now Scotland is likely to have imposed upon it a prime minister elected on the votes of 160,000 well-off southern England pensioners with predominantly right wing views, two-thirds of whom would, unlike Mr Farmer, be quite happy to lose Scotland, as long as Brexit is achieved.
The favourite to be prime minister has shown himself to be a, lazy, incompetent buffoon, generally held to be totally incapable of leading a country, with the predicted early election likely to bring the Brexit Party into coalition, with a real possibility of Nigel Farage, being drafted into the government.
I would suggest Mr Farmer make a positive case for Scotland to remain in this dysfunctional, undemocratic UK, as it spirals towards mediocrity.
Les Mackay.
5 Carmichael Gardens,
Dundee.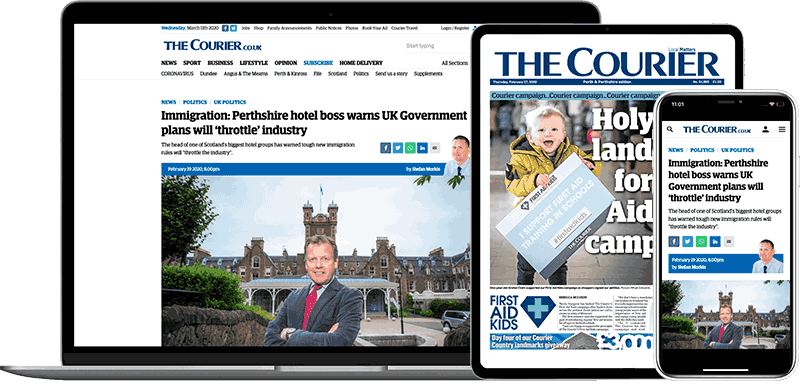 Help support quality local journalism … become a digital subscriber to The Courier
For as little as £5.99 a month you can access all of our content, including Premium articles.
Subscribe