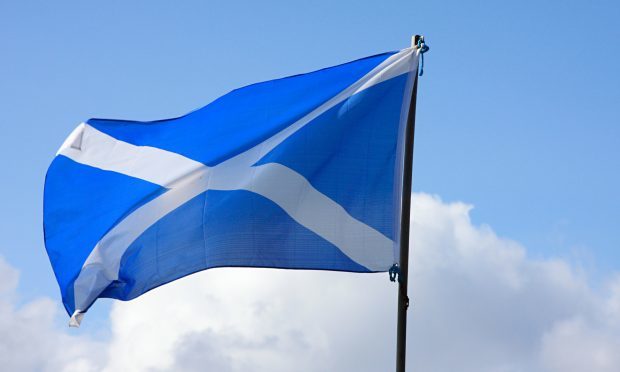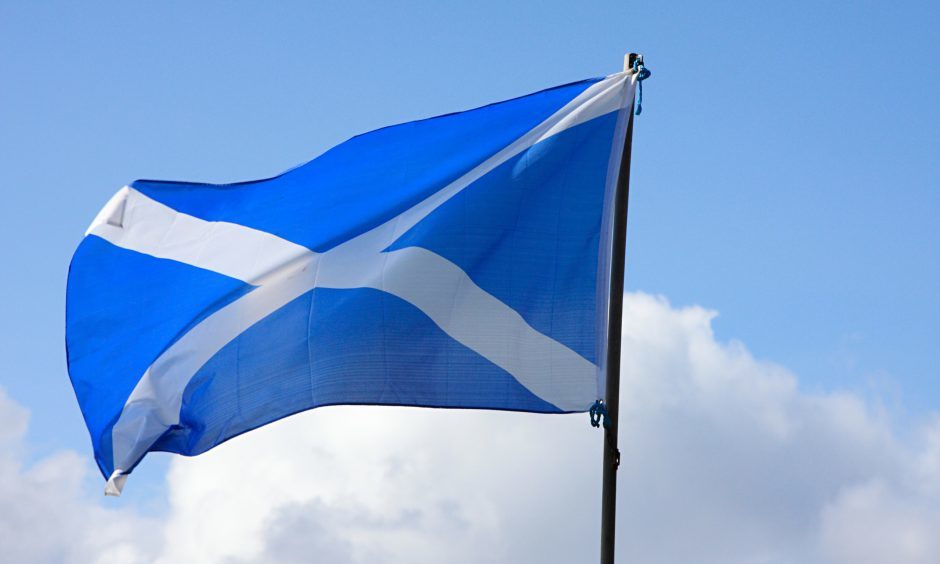 Madam, – The poll commissioned by Lord Ashcroft showing support for independence will send shivers down the spine of the British Establishment.
It will also have the aspiring ermine-robed comrades of the Labour party and the equally selfish greedy middle-class Tory members in a state of apoplexy.
For too long this managerial class of self-entitled town hall bureaucrats have been reliant on the Westminster gravy train for an income stream.
Independence threatens all of that. There will, no doubt, in the coming days be some absurd rehashed proposal for federalism trotted out by Gordon Brown.
No doubt Ruth Davidson will be dragged out to repeat her only mantra about "no second independence referendum".
Of course Ruth Davidson's influence is exactly like that of Gordon Brown; zero.
She tried and failed to stop Boris Johnson (Rome burning in human form) from being elected as Tory leader.
She was humiliated when he sacked David Mundell and appointed landowning toff Alastair Jack instead.
Boris Johnson is not fit to be prime minister.
The Scottish unionists have desperately and quite embarrassingly tried to conceal this privileged ninnies anti-Scottish agenda.
The result of this poll shows the anti-independence propaganda no longer works and the UK should be consigned to the dustbin of history.
Alan Hinnrichs.
2 Gillespie Terrace ,
Dundee.
Reluctant to take a job
Madam, – I was wondering whether to take a job so I discussed the financial side of things with my work coach.
I was getting disability and severe disability benefits which at that time was about £95 per week and my work coach told me I would be something like £30 per week better off.
I decide to take the job and my Jobseekers Allowance was stopped at that minute.
However I was not managing the job and the jobcentre said it was okay to pack it in after two days.
I was put on to Universal Credit but didn't realise that my rent was stopped, so I got a letter in a few weeks later stating I was in arrears.
I paid the arrears out of my savings and used my savings to live off until I got my first payment.
When you are on Jobseekers if you finish with a job you only have to wait two weeks before getting paid.
In this instance I had to wait about six weeks.
The Universal Credit system has made me very reluctant to take a job as I felt I was left out of pocket with dipping into savings.
This is supposedly to make the system more efficient.
David Dewar.
42 Prior Road,
Forfar.
Blurring of right and wrong
Madam, – I read with alarm and amazement that a good and respected teacher of 14 years standing had been hounded out of his work at a Dundee School for criticising a pupil for handing in a late and unfinished assignment and thereby being told to finish it (School has to pay £60k to teacher 'bullied' by rector, Courier, August 5).
She inevitably complained, upheld by the headmaster, and as a result the teacher was ordered to apologise in writing to the girl, which he rightly refused.
Later he was exonerated by a tribunal and heavy compensation ordered.
There is a moral to this story in that, such is our modern society, the balance between right and wrong has become blurred.
Thus the pupil was viewed as violated and her complaint upheld against a teacher simply doing his job to educate her as expected.
We hear often of the lack of discipline in families and in school and should such trends continue, together with the erosion of discipline, we may face a situation in the near future where teachers, currently scarce on the ground, will be even harder to recruit and standards will inevitably fall, both in and out of school.
David L Thomson.
24 Laurence Park,
Kinglassie.
Diesel power to the rescue
Madam, – The water level at the crumbling Whaley Bridge dam is being successfully reduced by the use of 10 massive pumps all using diesel power.
How could we tackle a similar problem in the future once we have gone fully electric?
How could we get enough electricity to the site quickly enough to power electric pumps of similar size in an emergency situation?
Archibald A. Lawrie.
5 Church Wynd,
Kingskettle.
Imaginative modelling
Madam, – The ability of computer climate models to make multi-decade predictions hasn't been validated let alone proven by experience.
Forecasts past 2050 rely on assumptions about technological progress, economic growth and global fertility which are impossible to predict. Those past 2100 are simply imaginative exercises in modelling.
Dr John Cameron.
10 Howard Place,
St Andrews.
Use cash to improve NHS
Madam, – It was concerning to read that NHS buildings in Fife need almost £90m of maintenance.
Fortunately the prime minister has announced a £1.8 billion funding package to upgrade hospitals and health facilities in England.
Thanks to the Barnett Formula, the Scottish Government will in turn receive an unexpected boost of £180 million.
I hope Fife's SNP and Labour coalition will waste no time in urging their paymasters in the Scottish Government to reserve the latest Barnett windfall exclusively for the Scottish NHS.
Linda Holt.
Councillor for East Neuk & Landward,
Pittenweem.
Adopt a phone kiosk for £1
Madam, – Regarding your article Dundee phone box extinction 'could put vulnerable at risk' (Courier, July 10), paraphrasing Mark Twain, talk of the death of payphones in Dundee is an exaggeration.
While we've seen calls made from payphones decline by around 90% in the past decade, we continue to provide more than 90 kiosks in the city.
We are consulting on the removal of 16 payphones and we would encourage communities to consider adopting their local red kiosk for only £1.
More than 5,000 payphones have already been adopted across the UK, with many now housing life-saving heart defibrillators, libraries and even the world's smallest nightclub.
Applications can be made via
bt.com/adopt
.
Mark Dames.
BT Head of Public Affairs, Scotland,
1 Lochside View,
Edinburgh.
Humour, not hatred…
Madam, – I have looked again at the letter to which he presumably refers, which was written in a slightly mocking manner, meant to hold Mr Johnson up to the ridicule which he undoubtedly deserves, but I see absolutely no expression of 'hatred'.
I did refer to the 'Eton eejit', with humorous intent, a description which is, by comparison with other descriptions, many from members of his own party, mild in the extreme.
But hatred? Not at all.
Les Mackay.
5 Carmichael Gardens,
Dundee.