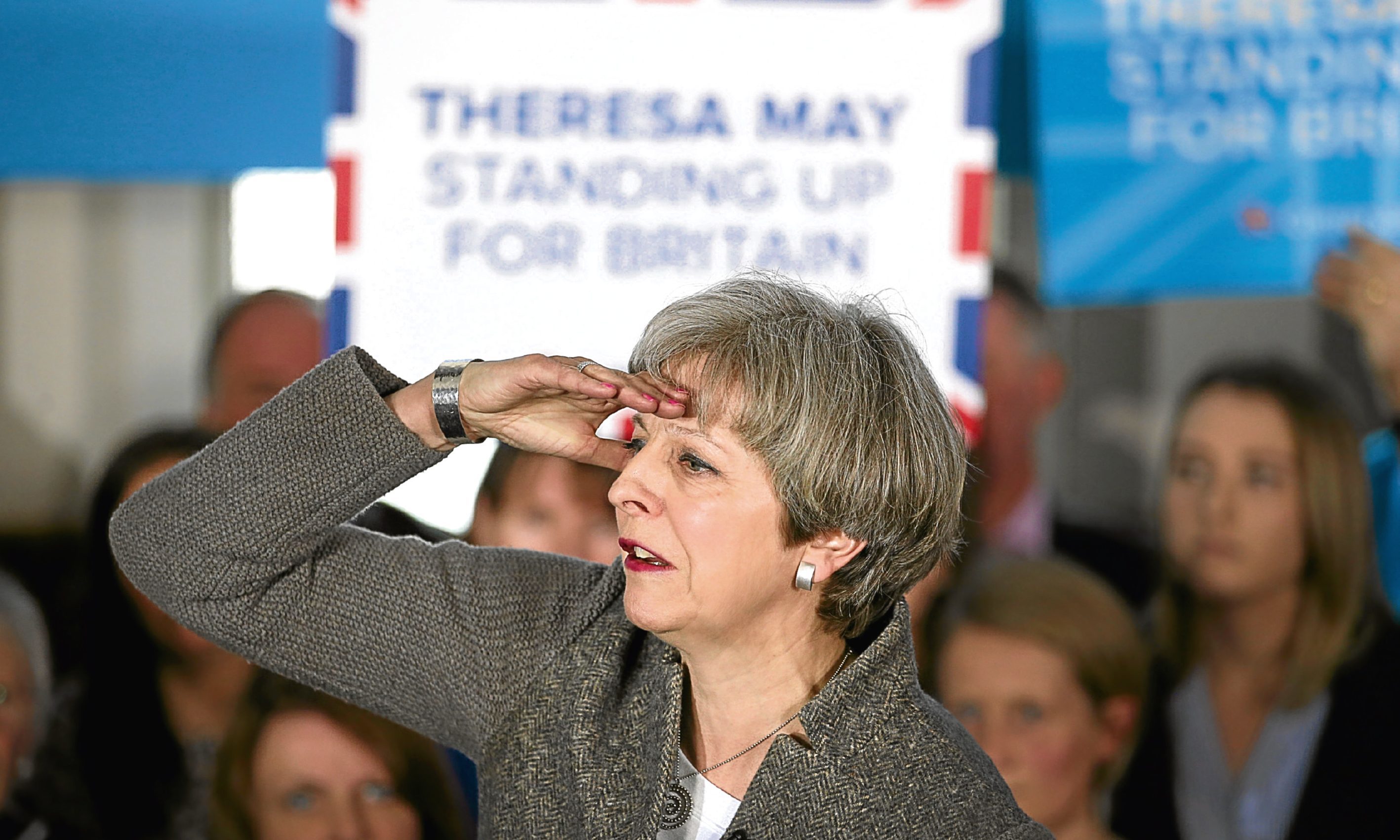 Theresa May finally took questions from the media at a campaign event after the election looked destined to become a procession of staged pitches and tedious soundbites.
Unfortunately for those wanting to see political leaders exposed to genuine scrutiny, journalists were picked from a pre-arranged list having, in some cases, given advanced notice of their question.
Her rival Jeremy Corbyn hardly covered himself in glory either, when he was reported to have curbed access to Buzzfeed for reporting he would stay on as leader whatever the election result.
Hours earlier, in a recorded interview with the news website, the Labour leader said he would, er, stay on as leader whatever the election result.
There goes the "fake news" klaxon.
This side of the border, it emerged the Scottish Greens will be fielding fewer than 10 candidates.
Tory mischief-maker Murdo Fraser did not spurn an opportunity to stick the boot in, saying Patrick Harvie's party "might as well not exist".
The Greens' decisions not to contest certain seats, which were made at local level, leaves the SNP with a clear run as the pro-independence option in closely-fought battles with Unionist parties.
If you want to find out what that means locally pick up a copy of Wednesday's The Courier.
Fresh from hamming up the Scottish Conservatives chances of winning up to 16 seats in Scotland, leader Ruth Davidson got her teeth stuck into a visit to Edinburgh's Shortbread House factory.
She was highlighting the importance of the UK single market to Scottish jobs.
Meanwhile, she was being thanked by her Nationalist opponents for drawing attention to their party political broadcast, which had its television debut this week.
The Conservatives sent out a press release laying into the video, which mentioned the Tories five times without name-checking the SNP once, for setting the tone for what they predict will be a "relentlessly negative campaign" from Nicola Sturgeon's party.
An SNP insider said it was convention not to comment on rivals' PPB's, but passed on his gratitude for giving their clip extra publicity.
Scottish Labour leader Kezia Dugdale was in Edinburgh to pledge that the UK party would guarantee the rights of EU nationals, saying it is "sickening" the Tories have failed to do so.
And Willie Rennie, the Scottish Liberal Democrats leader, was up in the Highlands, pitching the area as a one-on-one battle between the Lib Dems and the SNP.