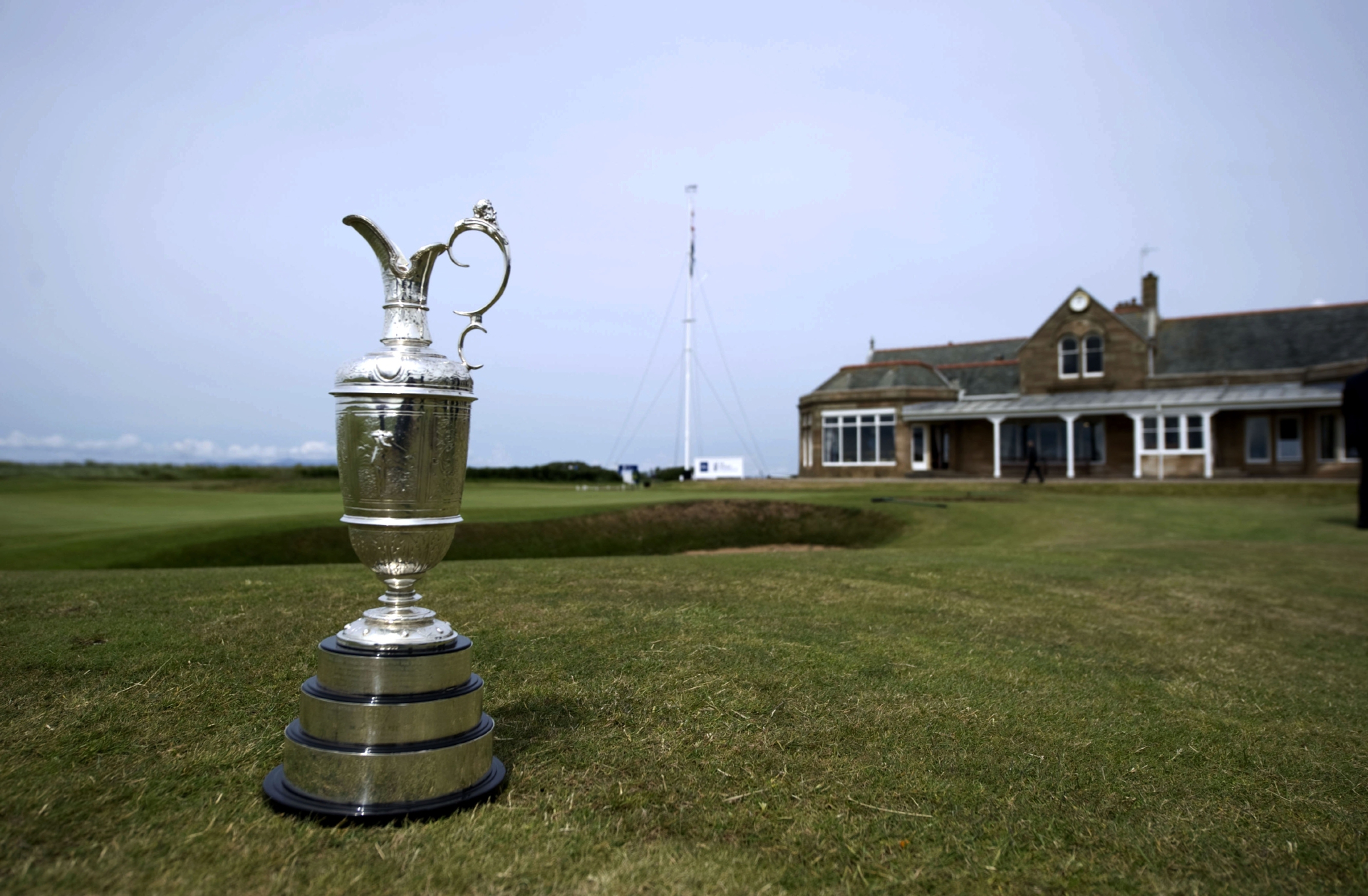 The Open Championship will return to Royal Troon in 2023 after only a seven-year gap – placing doubt on a return of golf's oldest major to distinguished venues like Muirfield and specifically Donald Trump's Turnberry.
The Ayrshire coast course last hosted the championship as recently as 2016, when Henrik Stenson won an epic duel with Phil Mickelson. 2023 will be the venue's tenth Open, Arthur Havers besting Walter Hagen by a shot in the first in 1923. Past champions at Troon include Arnold Palmer, Bobby Locke, Tom Weiskopf and Tom Watson.
With this year's championship at Royal St George's Golf Club in Kent, the 150th Open set for the Old Course at St Andrews in 2021 and Royal Liverpool at Hoylake already confirmed for 2022, venues are now set for the next four years.
The 2024 venue will likely be outwith Scotland given that St Andrews is expected to return to its usual rotation of hosting the championship every five years in 2025, and the R&A chief executive Martin Slumbers has stated the policy not to be in Scotland two years in a row or more.
That rules out Turnberry – owned since 2014 by the current US President – which last hosted in 2009, and Muirfield, which held the 2013 championship, until 2026 at the earliest.
Slumbers, confirming the 2023 venue in his office at the R&A clubhouse yesterday, re-iterated that both Muirfield and Turnberry remain in the "pool" of 10 championship venues, but that there was no hard and fast rota.
"These are 10 of the best links courses that we have," he said. "The hundredth anniversary of The Open at Royal Troon in 2023 is an important piece, and we do like to try and celebrate those things.
"The Open is growing, the size of crowds is growing.  We're heading into Royal St. George's in just five months now, the previous record of crowd attendance there was 183,000 and we are going to be north of 200,000 in sales.  We're fully sold out from the Saturday, Friday and Thursday are getting pretty full, as well.
"We are looking where we can get larger crowds. I am very, very conscious that this is the only (men's major) this side of the pond.  I think it's arguably the most important of the majors, it's the first major and the one that sort of underpins the history of our game.
"We have this desire for The Open to be one of the world's greatest sporting events, and I have said a number of times that I think that a big‑time sport needs a big‑time crowd."
That does tend to suggest that Muirfield (at 142,000 the lowest attended Open of the 2010s) and Turnberry (which accommodated just 130,000 in 2009) are out for now, if not for good.
Pressure of rising prizemoney to keep pace with the other majors and the R&A's stated target of doubling the money it pumps back into the game in championship profits, meant that they would concentrate on venues which attracted 200,000 plus crowds, he said.
"2017 was a record for that venue, 2018 was a record, 2019 was very special and came in as the No 2 (in historic attendance) and we will beat the Royal St. George's record," continued Slumbers.
"I think as you start to build out the scale of The Open and position it, infrastructure becomes really important. We need to have much more detailed conversations with the Scottish Government about infrastructure for Turnberry because it's difficult to get people there.
"It is a fantastic golf course, it's arguably one of the finest. There were only 130,000 there last time and it is one single carriageway road to get everyone and everything down there.
"We're spending a lot of our time on how to get 200,000 people around Muirfield.  How do we get Muirfield to be Edinburgh's Open, how do we get (the city) to embrace it.
"I'm trying to bring every venue up to that (200,000 attendance figure) because that's where The Open needs to be. That's a much more interesting problem and a much more important problem to solve."
Slumbers added that the R&A were now satisfied with inclusive policies at both the Honourable Company of Edinburgh Golfers at Muirfield and at Royal Troon, which now both had a number of women members.
The Open crowds are likely to rise with the end of the historic "pay at the gate" policy and every championship from now on being all-ticket.
The policy was introduced last year to control crowd numbers at Royal Portrush, but will been continued from now on. The last Open where fans could pay on the day was Carnoustie in 2018.
"We know exactly how many people are coming, we're able to talk to our audience, and we can build the infrastructure commensurate with what we know," said Slumbers.
"All-ticket creates a scarcity and real interest in the Open. Historically we would have just about gone on sale for Sandwich around now, but we're sitting here nearly sold out with a record crowd.
"That's all over social media being talked about, and that's a positive story about our game."