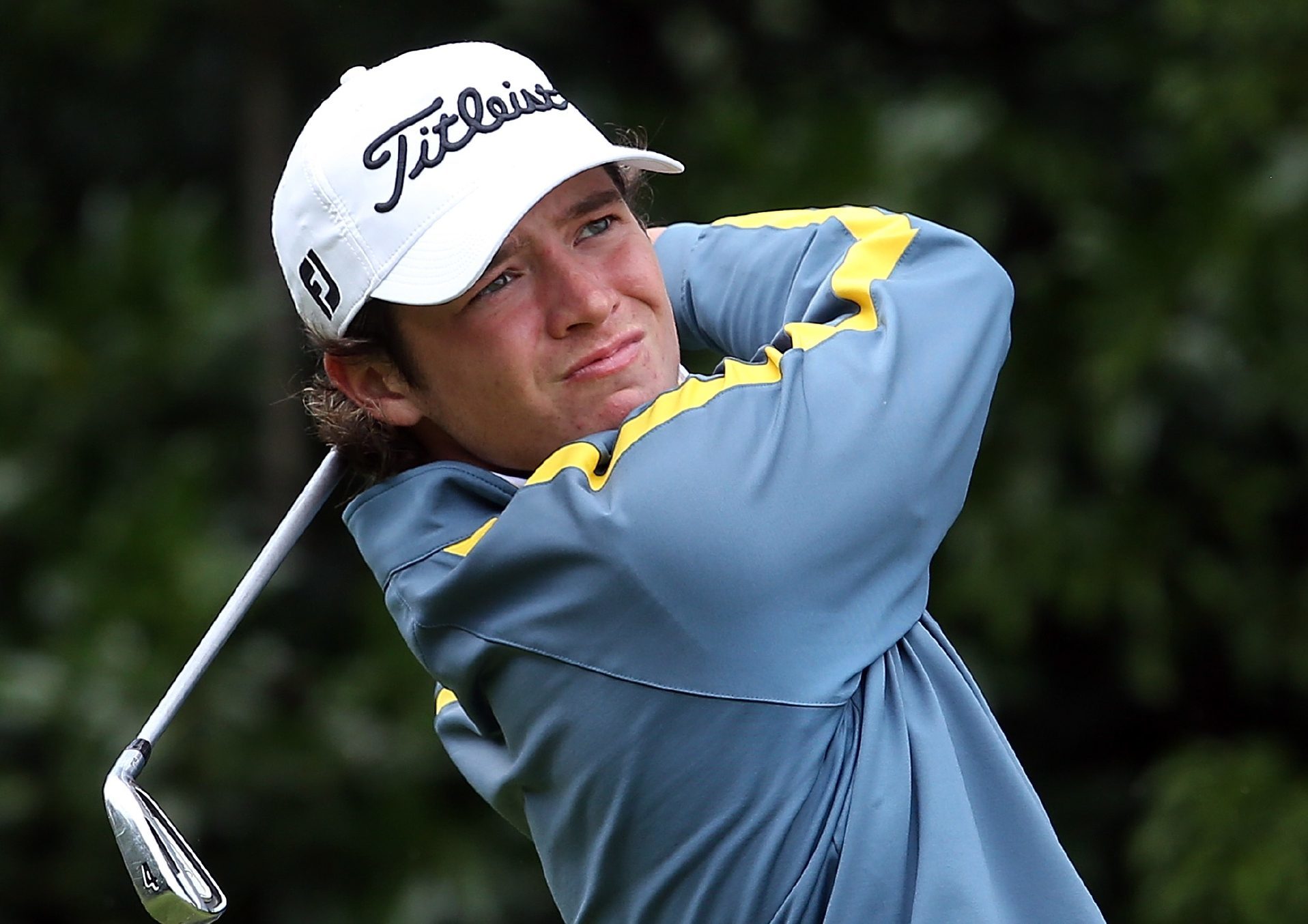 Ewen Ferguson stayed on course for some elite and very elect company indeed as one of two Scottish survivors into the last eight of the Amateur Championship at Royal Porthcawl.
Undeterred by an hour's delay for a lightning threat the 20-year-old from Bearsden, a star of last year's Great Britain and Ireland Walker Cup team, won both his games by the 16th green and joined international team-mate Robert MacIntyre in this morning's quarter-finals.
Ferguson has the chance to follow the British Boys' title he won in 2013 with the Amateur title and be only the third player to win both; the other two, Jose Maria Olazabal and Sergio Garcia, turned out pretty well.
The always confident Ferguson is well aware of that target, but he was barely distracted on his way to two dominating wins over Scottish colleague Alasdair MacDougall (4&2) and England's Jamie Bower (4&3).
"I really started to get confident over the putts when I started holing a few long ones this afternoon," he said. "And I stole one at the fourth when I hit it in the fairway trap, but managed to hole a 20-footer for my par while he hit into the greenside bunker and didn't get up and down.
"That's one of those when you've resigned yourself to being all-square again and instead you come out two-up and feeling everything's going for you."
Ferguson hasn't been to Royal Porthcawl before but loves the Welsh links.
"I just like courses that challenge you off the tee, at too many links courses you can spray it anywhere but still have an easy shot and driving is definitely one of my strengths.
"I've played a couple of Challenge Tour events and you don't get any leeway off the tee, and I think it's an advantage to me here."
MacIntyre, the reigning Scottish Amateur champion, has been victimising Australians – three of them in the matchplay so far – and David  Micheluzzi seemed to have the upper hand on him early in their fourth round tie.
However the hour's delay allowed the Oban 19-year-old to "chill in the locker room" and a save from the sand at the 8th with an eight foot par putt to stay one down broke the seal.
"Just that little momentum switch is all you need, you get in front and then start to just hit fairways, make putts and put the pressure on him," he said.
Birdies at 11 and 12 got him into the lead and he was able to close it out from there, going one round better than he had at Carnoustie last year.
Two highly favoured Scottish candidates failed to make it past the last 16, Connor Syme's run as leading qualifier coming to an end on the second extra hole at the hands of France's Nicolas Maheut.
"Credit to Nicolas, he holed so many great putts just to keep in touch and then he got up and down at the 18th, 19th and 20th," said the Drumoig player, who didn't trail in the match until he lost it at the 20th.
Last year's beaten finalist Grant Forrest couldn't quite pull clear of World No 4 Ivan Cantero in their last 16 match despite holding a one-up advantage four separate times.
The brilliance of the Spaniard's short game escapes eventually wore down the Craigielaw man and a lost ball off the drive at the 18th ended the contest.
Third Round: Connor Syme (Drumoig) bt Jamie Savage (Cawder) 2 and 1; N Matuet (France) bt W Enefert (Wrekin) 5 and 3; D Perry (Australia) bt C Davis (Australia) 1 hole; A Meronk (Poland) bt L Lipold (Austria) 1 hole; H Hall (West Cornwall) bt L Allan (Alva) 1 hole; S Gregory (Corhampton) bt P Mazier (France) 1 hole; A Del Rey (Spain) bt B McKenzie (Rowlands Castle) at the 21st; J Sainz (Spain) bt A Matlari (Germany) at the 19th.
D Micheluzzi (Australia) bt J Yule (Middleton Hall) at the 19th; R MacIntyre (Glencruitten) bt W Heffernan (Australia) 5 and 4; I Cantero (Spain) bt Y Yuan (China) 3 and 2; G Forrest (Craigielaw) bt J Freiburghaus (Switzerland) 4 and 3; R Sciot-Seigrist (France) bt A Chapman (Carus Green) 2 and 1; P McBride (The Island) bt C Rafferty (Dundalk) 3 and 2; J Bower (Meltham) bt M Iten (Switzerland) 2 and 1; E Ferguson (Bearsden) bt A MacDougall (Elderslie) 4 and 2.
Fourth Round: Mehuet bt Syme at the 20th; Meronk bt Perry 3 and 2; Gregory bt Hall 4 and 3; Sainz bt Del Rey at the 20th; MacIntyre bt Micheluzzi 2 and 1; Cantero bt Forrest 2 holes; McBride bt Sciot-Seigrist 1 hole; Ferguson bt Bower 4 and 3.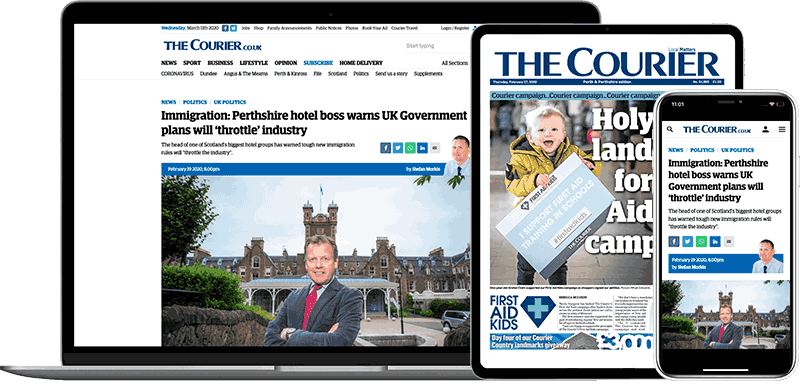 Help support quality local journalism … become a digital subscriber to The Courier
For as little as £5.99 a month you can access all of our content, including Premium articles.
Subscribe