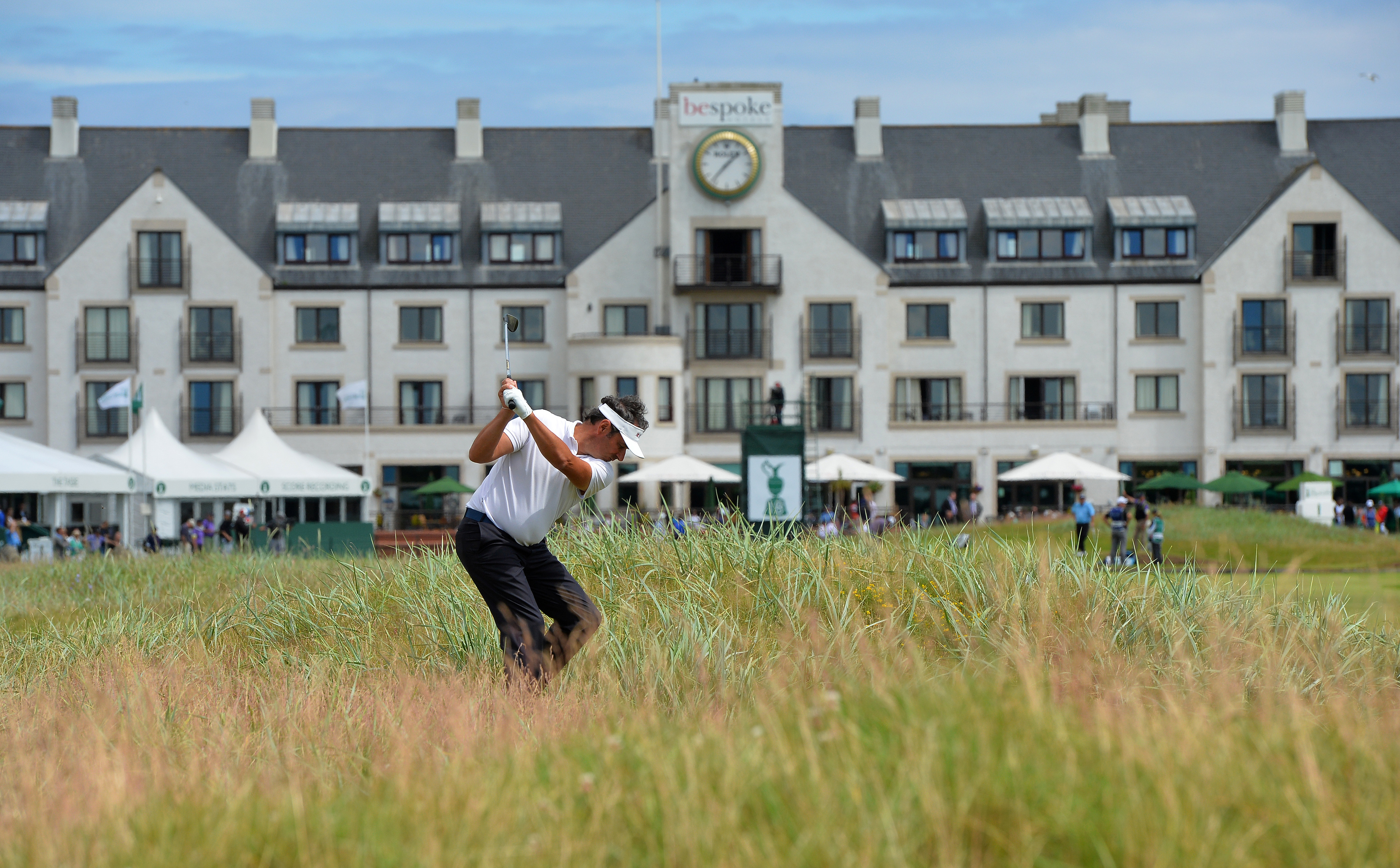 Jean Van de Velde warned that he was probably not ready for a return to as severe an examination as Carnoustie and so it proved in the Senior Open with an 83 to start.
The Frenchman is coming out of a lengthy sabbatical from playing competitively and admits he's not yet used to "having a scorecard in my back pocket". He managed a six and avoided the water at the 18th – better than his infamous triple-bogey in the 1999 Open – but that meagre prize was as good as it got.
"I know where my game is and the score reflects that I am not playing well," he said. "I found fairway bunkers, four times I had to chip out sideways and I three-putted four times so put that combination together and it's not good.
"I am very rusty and not competitive whatsoever. There's one good shot every blue moon and I need to take at least one side of the course out of the equation, but right now there is no side that's out of play."
An 8 at the sixth, after hitting out of bounds, set the tone.
"There are just not enough quality shots. I know it's 83 but it could be 75 and I'd still feel the same, that I am not getting pleasure out of it."
But he still loved Carnoustie because it asked those questions of his game, he added.
"It's a tough ask, if you don't hit the right shots you are going to hang yourself. I hit a phenomenal bunker shot to three feet on 16 after I hit the worst shot I can remember, a three-iron into the bunker.
"That was the lone exceptional shot but it wasn't enough to recover from the ugly ones. You have to control the distance and I am not doing that or the spin. So right now it's a difficult task."