Football is a gentlemen's game played by rogues while rugby is a rogues' game played by gentlemen.
If that's the case then what is golf? The most genteel of games is in the spotlight for the behaviour of fans at the Ryder Cup. The 2016 showdown – which saw America lift the coveted cup for the first time since 2008 – will be remembered as more than just a thrilling contest.
It's already being labelled the most hostile in the competition's 89-year history, with groups of Team USA fans hurling abuse at European players.
Rory McIlroy faced the brunt of the abuse, with a selection of fans shouting obscenities at him regarding his sex life and break-up with tennis ace Caroline Wozniacki.
A fan was thrown out of Hazeltine National Golf Club after hurling insults at the Northern Irishman
The brother of 2016 Masters champion Danny Willett, Peter Willett, was heavily criticised prior to the tournament for an article he wrote that called American fans a "baying mob of imbeciles" and "fat, stupid, greedy and classless."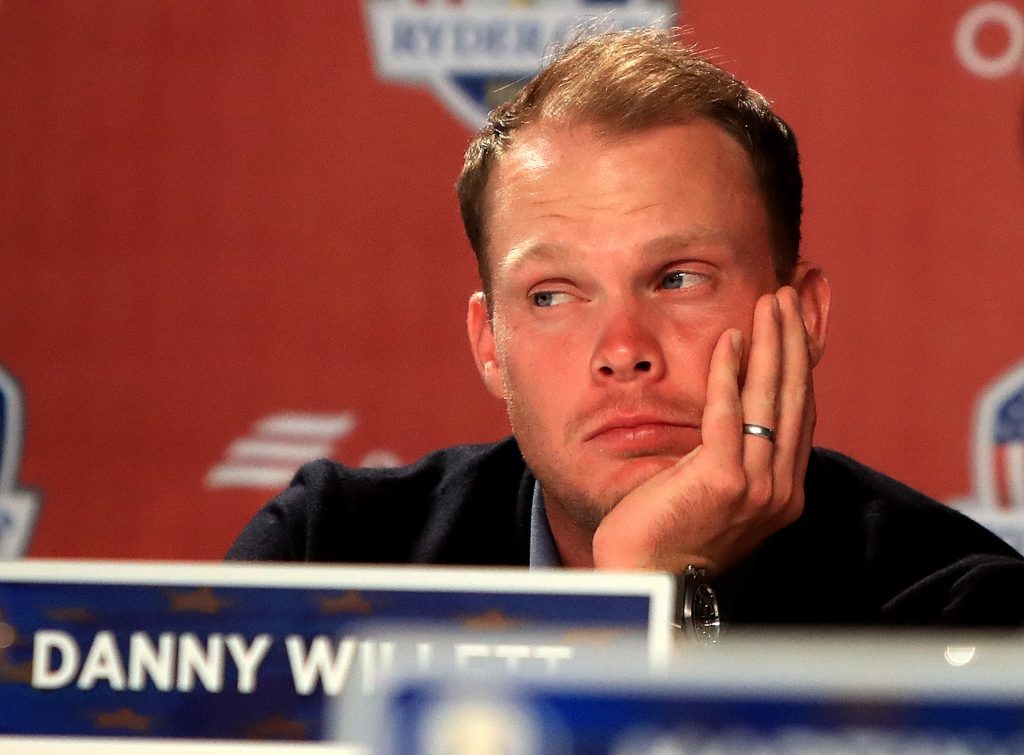 While Danny Willett apologised for the piece before the event, calling it a "bad article written at a bad time", in the wake of the competition he tweeted that some American fans showed his brother was in fact correct.
The players themselves – on both sides  – comported themselves admirably. The European golfers subjected to abuse managed to resist the temptation to respond in kind, while some American players urged their fans to remain quiet during play.
Just how damaging can a hostile crowd be to a sportsman? Dr Fiona McConnachie is a sports psychology lecturer at Abertay University in Dundee.
She says abusive fans who deliberately set out to distract or upset players can have a devastating effect on some competitors' game.
"Players who have an 'external' style of focusing will become easily distracted by jeering," she explained. "If a player is thrown off course they start to ruminate over negative talk and focus on feelings of anger.
"They then miss out on all the external information they need to play their next shot and also stop focusing internally on their performance plan."
There are ways for athletes to reduce the amount of effect hecklers have, however.
"Using a simple keyword can help the player get back their focus and control," she added. "Players can also use stress inoculation training whereby they train under increasing amounts of stressors that they have identified might be disruptive so they're able to get used to it and are less affected by it in competition.
"It helps them get used to playing with external loud noise including jeering from opposition fans."
Stuart Syme is the owner of Drumoig Golf Centre in Fife. Of the insults reported to have been thrown at European players he said: "I'm wary of taking these things at face value. I have good friends in America and the Ryder Cup was reported quite differently over there. That said some of the comments that were allegedly directed at Rory McIlroy were outrageous and completely indefensible.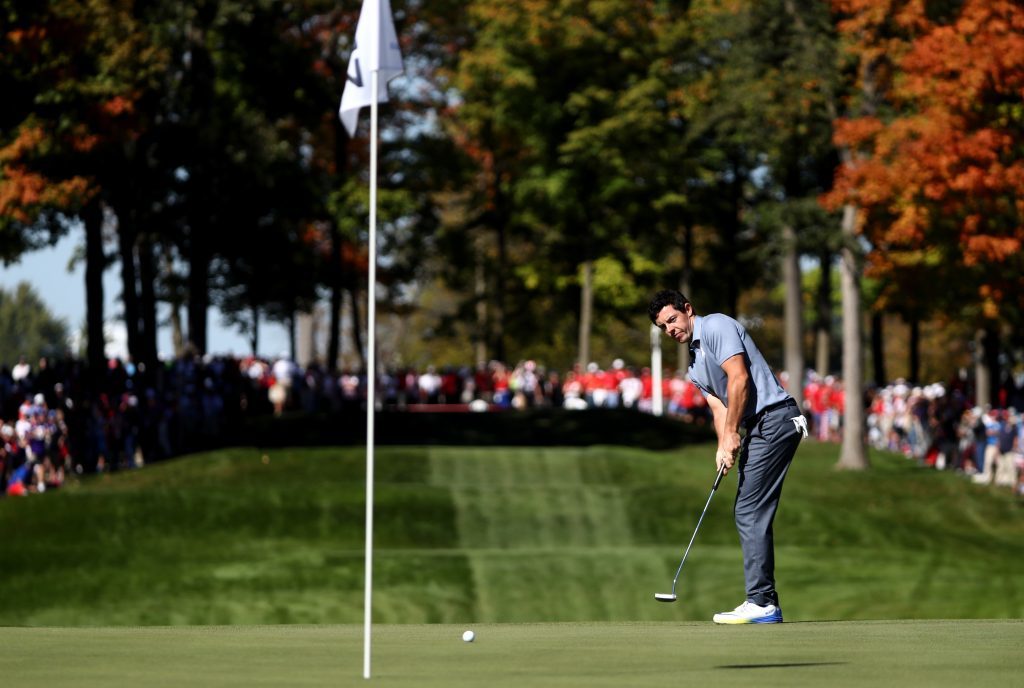 "What was heartening was the way the fans and players self policed. You had fans telling off the rowdy ones and the players were terrific. Reed and Spieth were excellent. They are both young, inexperienced guys who could have fanned the flames but instead of ramping it up they called for calm.
Does he think golf fans are less respectful than they used to be?  "There's no doubt this generation has been brought up differently from the last," he continued. "They're more outspoken but by and large that's a good thing. I think with events like the Ryder Cup and the Open, a bigger issue is that hospitality has grown so huge.
"You have a lot of people who are there with free drink all day and who may not ever have been to a golf match or be that interested in the game. They might have a few too many beers then wander out and not realise how golf fans are supposed to behave.
"I think I'm right in saying this year's hospitality tent at the Ryder Cup was the biggest ever. The problem's not going to go away so I think to an extent we just have to live with it.
"If you look at smaller events that attract more hardcore golf fans they don't have any of these problems. The Dunhill is coming up later this week and I bet there isn't a single incident at it."