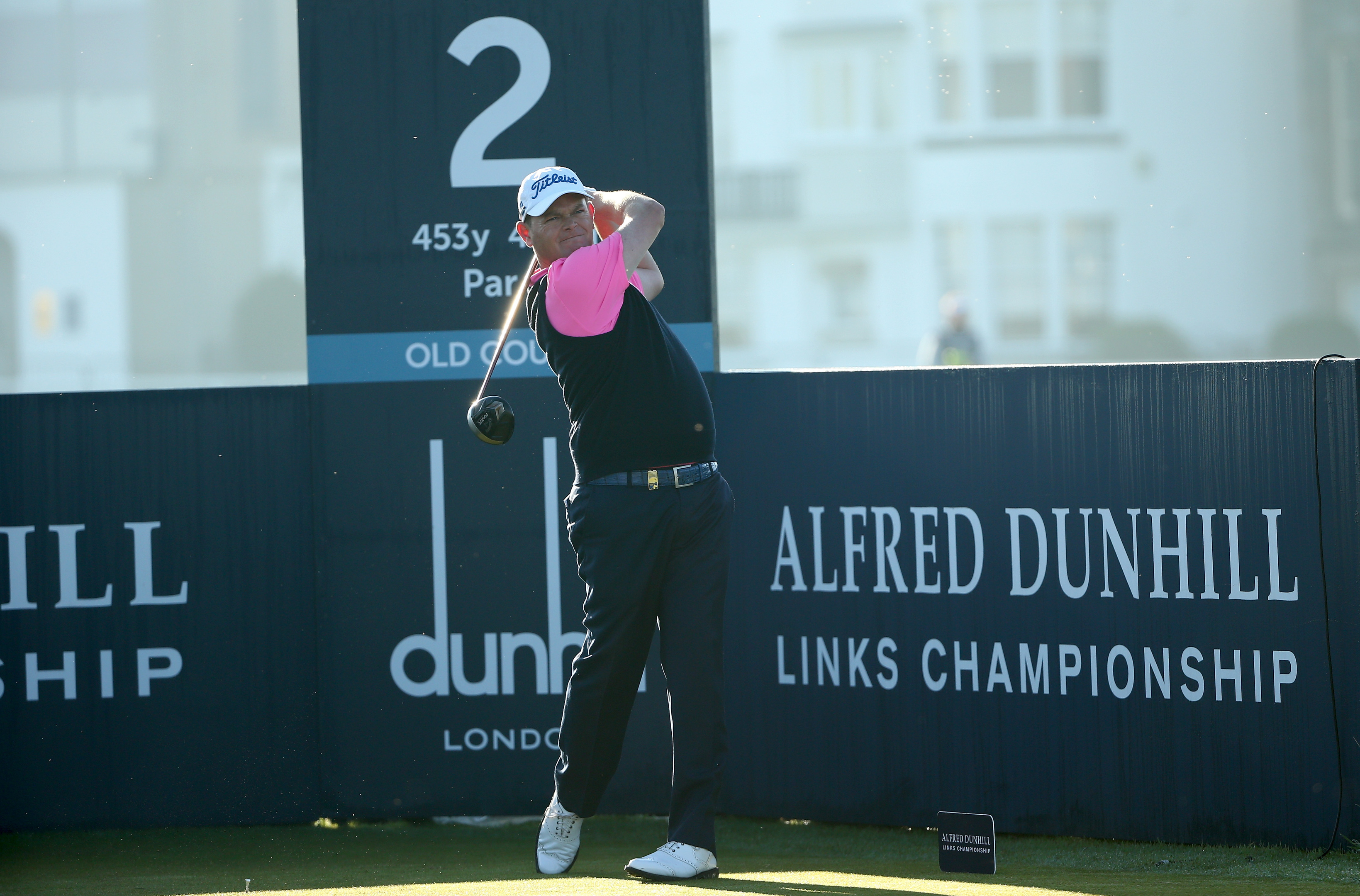 David Drysdale has had some Dunhill adventures down the years, but the ever-consistent Scot comes in this year more relaxed about his prospects than most visits.
At 49th on the Race to Dubai, "Double D" is thinking about qualification for the end of season Rolex Series events rather than retaining his card, which seems to be the usual headache when arriving at St Andrews in October.
Two years ago, he famously threw away the crutches on the eve of the tournament to finish with a top 10 and save his playing rights for another year.
"It was a torn calf and I was playing really well at the time so it came at just such a bad time.
"In hindsight, though, maybe the week to 10 days I was on crutches I couldn't do anything other than rest was a good thing. I was refreshed and played well here, as I've done the last few years, to be honest."
But he's enjoying the rare privilege of being able to relax and pick his battles in the late season for once.
"I've not played all that much recently, which is down to the position I'm in on the Race to Dubai this season compared to the last couple of years," he said.
"My game was maybe not as sharp as it could have been at Close House due to that, though I only missed the cut by one in Portugal, where the course set up was disappointing.
"I should only need to stand up and play half decent to get into the Tour Championship but obviously I am aiming my sights a bit higher than that.
"I always enjoy the Dunhill Links then we've got the Italian Open, a Rolex Series event, and I always love playing at Valderrama."
As for this week, it's always been good for Drysdale.
"St Andrews, Carnoustie and Kingsbarns, you can't get any better than that for a tournament, can you?" he said. "It tells you something about the quality of the courses if Kingsbarns is regarded as the lesser of the three!"